The WIAA playoff season has begun in all the Fall sports, with conference cross-country last week, and continued action this coming weekend in Phillips for the local distance runners.
• In WIAA volleyball, the 15th-seeded Siren Dragons compete in Division 4, where they had their first playoff match shortly after press time on Tuesday, Oct. 19, competing in Eau Claire against the second seeded Immanuel Lutheran squad. The winner faces off against the winner of the 10th seed Frederic-and 7th seeded Gilman.
There is a slim possibility that Webster and Grantsburg could meet in the Division 3 WIAA volleyball playoffs, as the 4th-seed Grantsburg Pirates host the 13th seed Chequamagon Tuesday, while 7th seeded Webster hosts 11th seeded Shell Lake the same night in the same sectional. It's possible the two squads could meet later next week, if they each win their first three contests.
The WIAA state volleyball tournaments begin with semifinal action on Friday, Nov. 5 at the Resch Center in Green Bay.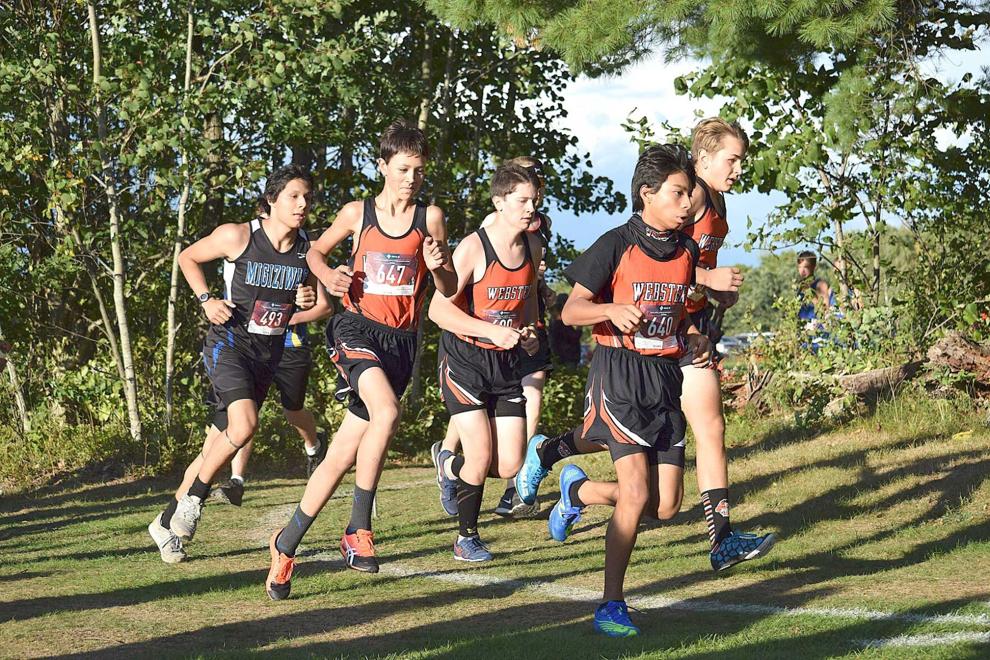 • In 8-player football, the Siren Dragons have an extra week to prepare for the WIAA 8-player state playoffs, which start for them on Friday, Oct. 29 at Shell Lake, as the third-seed Dragons play against second seed Shell Lake, with the winner playing the winner of the contest between the Luck Cardinals and Northwood/Solon Springs the same evening.
• In 11-player football, the WIAA playoffs start this coming Friday, Oct. 22 for the Grantsburg Pirates, who earned a seventh seed in the Division 6 playoffs. The Pirates travel to Augusta this Friday, Oct. 22 to play second seeded Augusta, with the winner playing the winner of the Unity-Cadott contest being played at Unity that same Friday night.
In Division 7 WIAA football action, Webster also earned a seventh seed and is on the road, playing second seed Spring Valley on their home field this Friday, Oct. 22. The winner of that contest plays the winner of the Pepin/Alma vs. Elmwood/Plum City contest.