The Siren Dragons ended their 8-player regular season with an offensive schooling on both sides of the ball, culminating in a 54-32 victory by the Dragons over the visiting Frederic Vikings on Friday, Oct. 15.
Both squads had strong offensive attacks, with the Dragons capitalizing early and never looking back.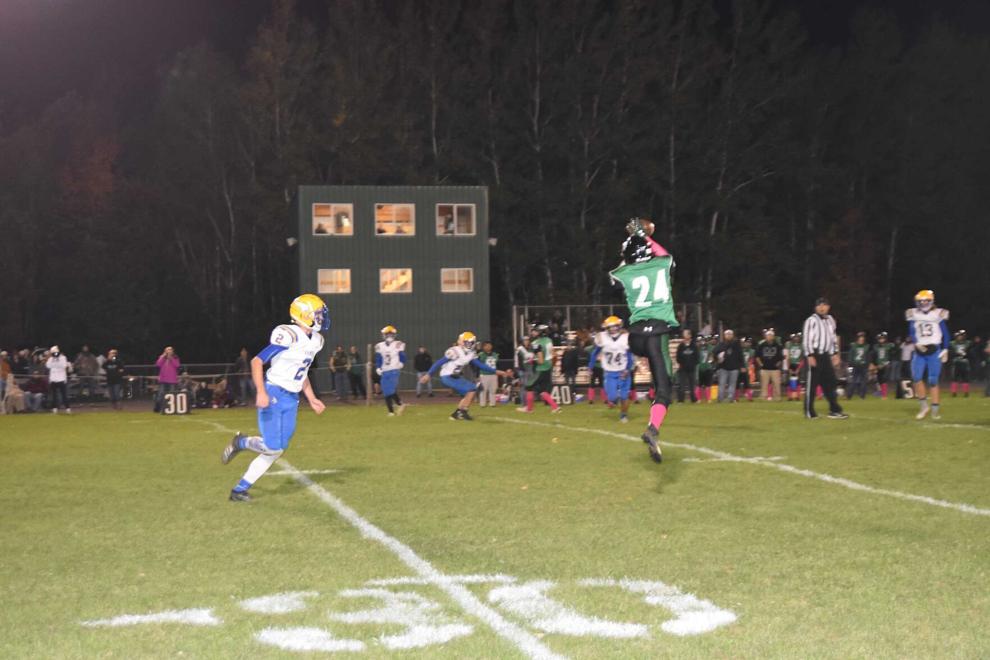 Sirens rushing attack amassed 433 yards of real estate with their ground game, including two rushers going over 100 yards each, with Traedon Nichols using 20 attempts to go 146 yards with two scores, and Luke Pettis carrying the ball 18 times for an impressive 209 yards and three scores. Quarterback Nick Webster ran for 68 yards on 13 carries, as well, adding a touchdown to his stats, also. Chance Lessard added 10 yards on six carries to the total.
Nick Webster also had a good night throwing, completing nine of 16 attempts for 84 yards and one touchdown to Seth Taylor, but spreading the passing around to five Dragons total on the night.
Defensively, the Siren corps had five sacks, including four sacks from Levi Hayman and one from Derek Thiex.
Luke Pettis also had a great night on special teams, returning three kicks for a total of 131 yards, including a breakaway score to ensure a Dragon victory.
Siren drew a third seed in the coming 8-player playoffs, and have this week off as they prepare for the first round of playoffs, traveling to second-seeded Shell Lake for their first round match on Friday, Oct. 29. The Lakers are 6-2 on the season, while the Dragons ended with a 6-3 final record.