Grantsburg Gymnasts takes the win against Rice Lake in their second meet of the season, scoring a 121.20 to 117.90.  Grantsburg had a full line-up with Allison Peterson coming off an injury and freshman Nicole Johnson competing in her first meet in the all-around.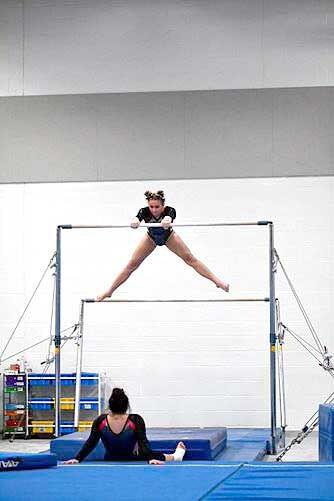 They had a long gap since their last meet at the River Falls Invite.  The team used this time to work on new skills and to clean up on their routines. The work paid off with three stick beam routines from Natalie Johnson, Amy Harmon and Alli Peterson. Amy Harmon had a personal best on the beam with a 7.90 and a 31.25 in the all-around.  Khylie Young-Garayt had a personal best on vault 8.8, bars 7.6, floor 8.35 and in the all-around 32.15.  Madeline Kramer had a personal best in every event; vault 7.8, bars 5.6, beam 6.3, floor 6.9 and all-around 26.60. Senior Victoria Lauer was unable to compete in her final home meet of the season due to an injury.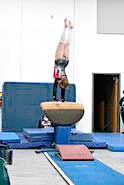 Grantsburg will not participate in the North Branch Meet on Feb. 16 as the team prepares for Sectional on Thursday, Feb. 18 at 2 p.m. at the Rhinelander HODAG Dome.
Vault

Bars

1st Micaela Walters (RL) 8.85

1st Khylie Young-Garayt (G) 7.6

2nd Khylie Young-Garayt (G) 8.80

2ndJustin Berg (RL) 7.3

3rd Kallahan Bowman (RL) 8.55

3rd Amy Harmon (G) 6.9

4th Alli Peterson (G) & Hannah Bender (RL) 8.2

4th Micaela Walters (RL) 6.8

 

5th Alli Peterson (G) 6.7

 

 

Beam

Floor

1st place Alli Peterson (G) 8.0

1st place Khylie Young-Garayt (G) 8.35

2nd place Alli Peterson (G) 7.9

2nd place Amy Harmon (G) 8.3

3rd place Khylie Young-Garayt (G) 7.4

3rd Kallahan Bowman (RL) 7.9

4th place Natalie Johnson (G) & Justine Berg (RL) 7.1

4th Reece Aaby (RL) 7.65

 

5th Micaela Walters (RL) 7.45

 

 

All-Around

1st Khylie Young-Garayt (G) 32.15

2nd Amy Harmon (G) 31.25

3rd Micaela Walters (RL) 7.45