Grantsburg had to run through the snow as they advanced from the sub-sectional and now the boys team is headed to state.
The sub-sectional was held in Webster during the first snow storm of the season. The team then raced at the sectional at Cameron over the weekend with stellar performances.
Grantsburg Juniors Will Gerber, Chase Doornink and Brody Bongaarts finished first, second and third at Cameron on Saturday.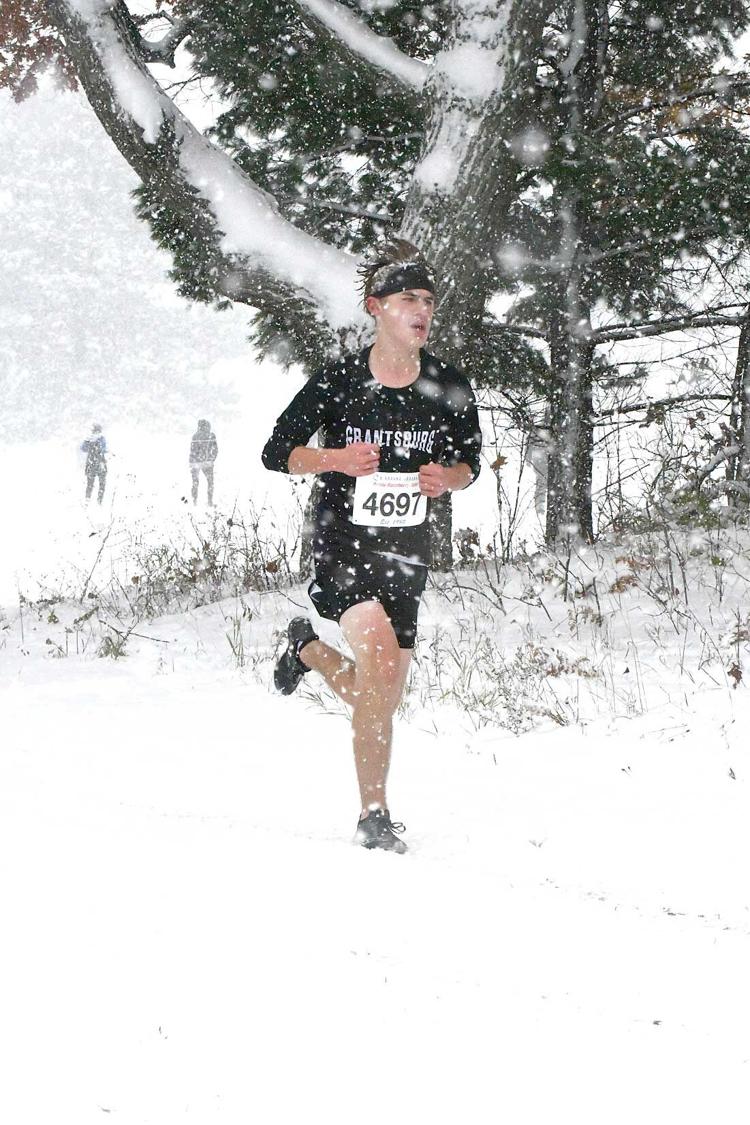 They will race in West Salem this weekend as they look to bring home a state title.
Earlier in October the boys team won the conference championship.
"The team has tried so hard this season and they are trusting the process and their training as we continue to see them improve times and performances. These boys are determined and focused leading into the Sectional meet Saturday," coach Natalie Doornink said.
The girls team season ended at the sub-sectional in Webster. The team battled throughout the season to overcome injuries and other setbacks.
"Leading the girls in the beginning of the season was Ayla Meyer who did not run Sub Sections due to injury precautions. Alexis Slater had a previous basketball injury and recently had surgery to repair her ACL/Meniscus. The girls team has a strong bond and work ethic and have continued to train hard and work toward PR's each and every race. We did not have a full girls team for Sub Sections, but Tristin Kreuser-Peterson, Cassidy Troff, and Alex Kammeyer all finished their season strong at Sub Sections and will always remember their snowy final race of the season."
Doornink was proud of both teams after her first season as coach.
"I am proud of the girls and boys teams – it has been a season of growth for both teams," Doornink said. "We have a strong program and a strong tradition in this sport. I am all in with this group and desire to see them succeed – on and off the course. They are a deserving group with unlimited opportunities."