After some uncertainty and a slight delay Friday night football is back in Burnett County. The opening game of the weekend was a major conference match-up between Grantsburg and Webster.
The Pirates beat the Tigers game in swift fashion, 42-0.
Grantsburg head coach Adam Hale told the Sentinel it was great to see the players to be back on the field. His team had a number of standout performances.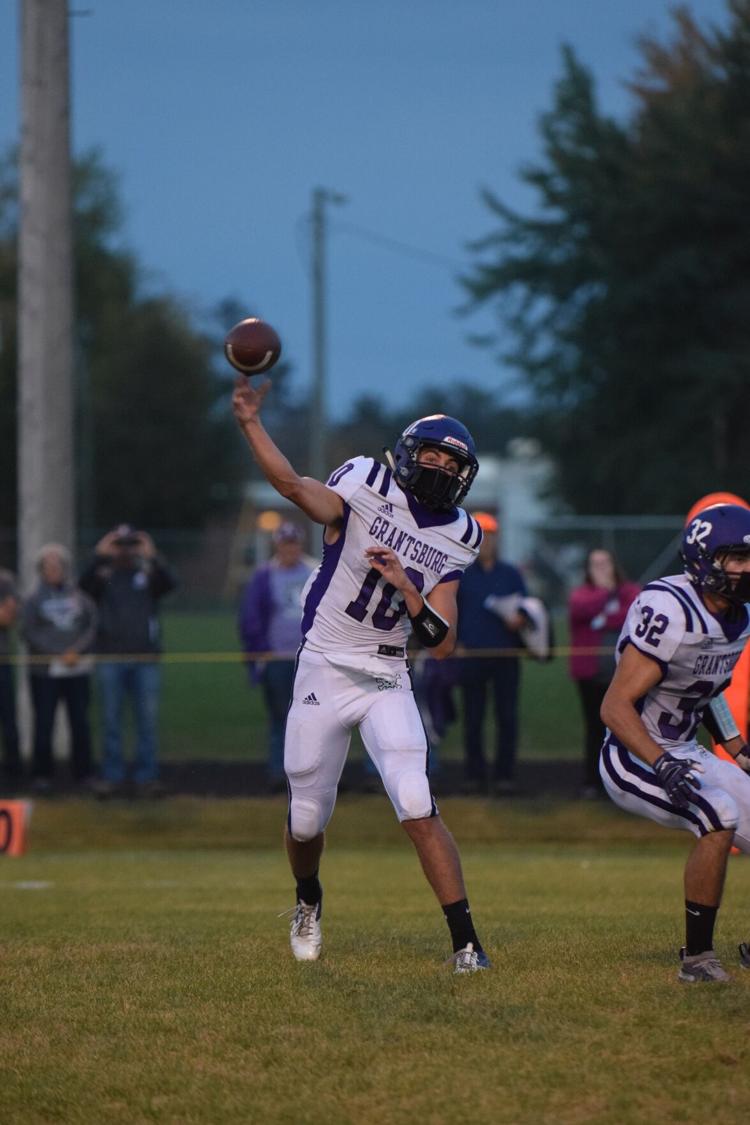 Grantsburg quarterback Sterling McKinley threw for 250 yards and three touchdown passes while Issac Quimby and Aldan Burkman combined for 99 rushing yards.
Burkman had a reception for 86 yards ending in a touchdown. He also led the team with six total tackles. Carter Johnson was also helpful on defense with five total tackles.
"Those guys have put a ton of work in the weight room this off season and it's showing," Hale said. "The game also means a heck of a lot to each of one them and they play with a lot of pride."
Webster coach Andy Smith spoke with the Sentinel following the game.
"Grantsburg has a nice team with a lot of speed at the skill positions that gave us match-up problems. When you don't see that speed in practice every day it is hard for our kids to make those leverage adjustments," Smith stated. "Now that the boys have been able to see it, we should be able to get the angles cleaned up. We had a lot of young kids playing on the edges and they will get better with experience."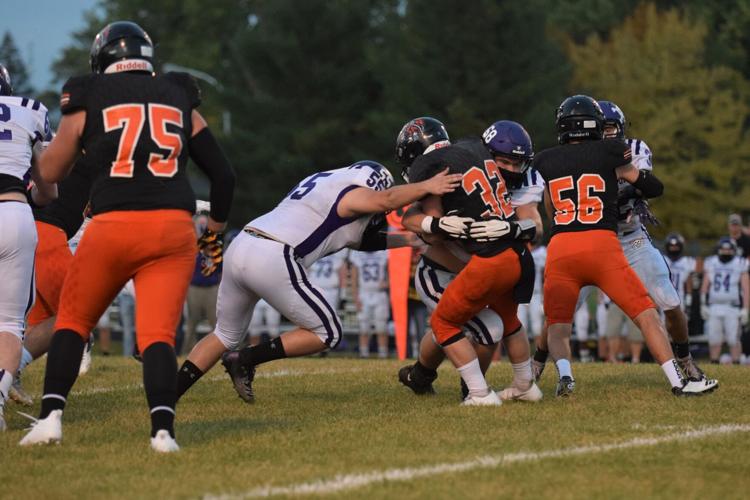 Webster's offense struggled to get things going with Tiger quarterback Austin Sigfrids throwing for 69 yards while CJ Abbas was able to rush for 38 yards. Gage Rossow was the leading receiver for Webster bringing in 53 yards with just two catches.
Timothy Fornengo led the Tigers with nine total tackles, with two coming in the backfield.
Smith said the defense line did a good job matching up with the physicality of Grantsburg.
He added, "Offensively we need to get the timing adjusted so that our backs are hitting the holes at the right time."
Webster travels to Ladysmith for their next game on Friday.
"Ladysmith is a big physical team that we will have to match their intensity if we want a chance to come out on top," Smith said.
Grantsburg will be spending this week preparing for Lake Holcombe. Hale said it will be a normal week with trying to avoid distractions, especially with Homecoming this week.
"Just like every other week with an emphasis on blocking out the Homecoming distractions when at practice," Hale said.