The community is what makes Grantsburg such a special place and I have been fortunate to experience its warmth while working at the public library.  Sure, it's been enjoyable to work with books every day, but my reason for loving my job is the people. My coworkers, Board, and the many wonderful community members that come into the library to attend programs, check out books or just to hang out. I have learned that the value of the public library is as a community gathering place, a safe spot, and a space to grow one's mind.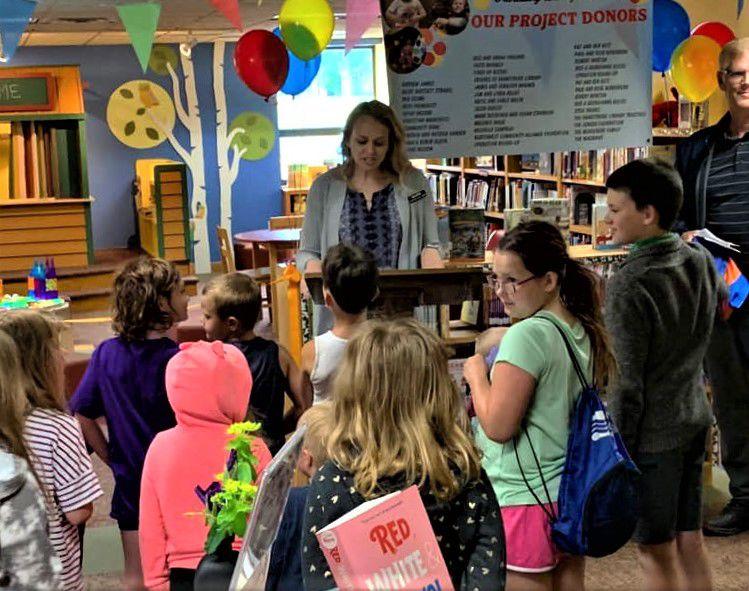 Over the past years, we have accomplished so much, witnessed the expansion of the learning center, turned the library into Whoville during the holidays, and recently renovated the children's area. We've completed a Long-Range Plan which provided us with an exciting and engaging vision for the future of the library, and it has been thrilling to see that future begin to emerge. Grantsburg Public Library is much more connected to its community today, and I am proud to have been a part of it.
It is with both sorrows for what I will miss about Grantsburg and excitement for what comes next that I would like to inform you that I have accepted a library director position with Somerset Public Library in St. Croix County. I notified the Board of my resignation on June 3 and over the next few weeks, I will be working at both libraries to aid in the transition. 
I will sing the praises of the Board, staff and Grantsburg library community until my dying days.
Thank you, library friends. I will miss each of you.