Multiple sclerosis, or commonly known as MS, is a chronic, unpredictable, often disabling disease of the central nervous system that disrupts the flow of information within the brain, and between the central nervous system to the brain and body.
"Your brain wants to send a signal to your muscles that it's OK to walk, but that nerve is damaged and so the communication is disrupted, and it doesn't work," Diane Whitcraft said. "You can say walk leg walk as much as you want but nothing will happen."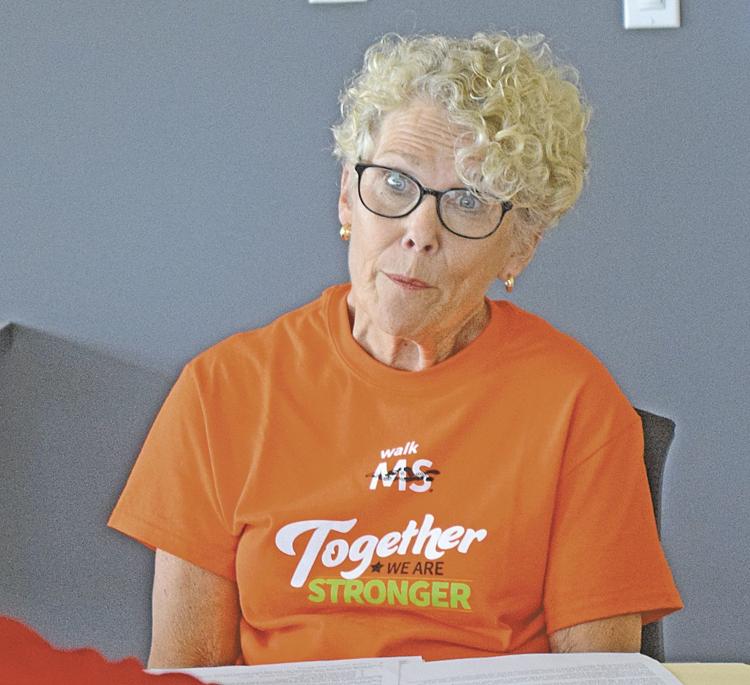 Northwoods MS Connection Group is headed by Diane Whitcraft. She has been an activist for MS for years and this group has been meeting in Webster for almost two years and their goal is to have people with MS connect with others living with the disease.
"It's like you wanna walk, but you just can't get there," Tammy Zelinski said.
In June they invited Rep. Nick Milroy to the meeting at the Webster Health Clinic. Milroy recently supported the step therapy bill that passed unanimously in the Wisconsin state senate and assembly and is waiting for Gov. Tony Evers to sign into law.
Milroy told the group he is confident Evers will sign the bill. The step therapy bill or Senate Bill 26 is designed to make it easier for patients to have the access to the medication they need.
"There is a process insurance company's use that they call the step process," Milroy said. "So, a doctor recommends that a patient should be on a certain medication and the insurance companies have a policy that outlines alternative medications that don't cost as much that they want people to try first. It's a way insurance companies toe the line on cost while also providing adequate care."
Milroy explained that if someone changes insurance providers they may be asked to try a medication they have already tried in the past that did not yield the results they had hoped for.
"What the bill does is it lets people use five exceptions," Milroy said. "If a doctor prescribed a drug but the insurance company says this one is similar and cheaper, but the patient has already tried it and it didn't work. If that's the case, you can then apply for an exception to get on the medication that will help."
Tammy added, "So you don't keep back tracking."
It is estimated that nearly 1 million people in the United States have been diagnosed with MS. It's a drastic change from 1974 when only about 450 were considered to have the disease. More than 11,000 Wisconsin residents are believed to have MS today and 223 people in Burnett, Polk, Washburn and Douglas counties are registered with the National MS Society.
Whitcraft also mentioned a bill at the federal level. U.S. Senator Tammy Baldwin has introduced the FAIR Drug Pricing Act, which recently Senate Health, Education, Labor and Pensions (HELP) Committee.
"This bipartisan reform takes the first step in addressing skyrocketing prescription drug prices by requiring transparency for pharmaceutical corporations that plan to increase drug prices," Baldwin's office said in a statement.
The bill states, "Drug manufacturers need to notify the U.S. Department of Health and Human Services (HHS) and submit a transparency and justification report 30 days before they increase the price of certain drugs that cost at least $100 by more than 10 percent in one year or 25 percent over three years."
Members of the group shared their story with Milroy and addressed a number of issues like prescription drug prices, medical marijuana, surprise billing and the plight of vulnerable adults.
Whitcraft explained she started taking the drug Betaseron. She said the drug helped her immensely and that instead of having to go in for treatment three to four times a year, she only had to go in once a year.
In 1993 Betaseron entered the market at $11,000 for a year worth of medication. 15 years later in 2008 the same exact medication and amount cost Diane and her husband $30,000.
"It's the exact same medication, but the price keeps going up," Whitcraft said. "A lot of medications follow that same pattern; insulin, epi pens and MS are all in the same boat."
She stopped taking the medication when it rocketed up to $82,000 for the same medication she had been taking for 23 years. It now sells for almost $100,000.
Whitcraft added she did speak about the decision with her neurologist who supported her decision.
Robin Helman asked Milroy about medical marijuana and if it could be coming to Wisconsin soon.
"Are there any bills right now that are discussing it?" Helman asked. "I want to see it legalized for medical purposes."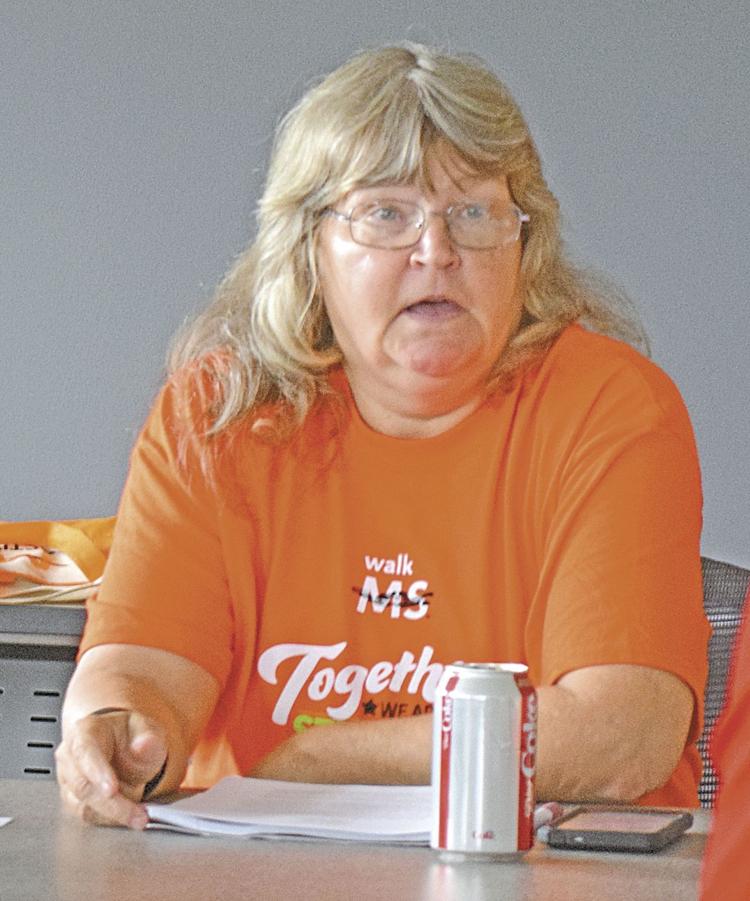 Helman continued to explain she is "scared to death of opiates and narcotics." She lived through the 1970s and does not believe in the gateway drug theory of marijuana.
Milroy said that the state can legalize it for medical purposes, but at a federal level it is still a schedule one substance defined by the U.S. Drug Enforcement Agency (DEA) as, "drugs with no currently accepted medical use and a high potential for abuse."
"However, I have always supported medical marijuana," Milroy said.
Next was Don Christensen, who was diagnosed with MS in 1996 and confined to a wheelchair as a quadriplegic since 2004.
"Crimes against vulnerable adults should be taken more seriously. These crimes should come with felony charges," Christensen said.
He read Milroy a painful letter about what it is like to live as a vulnerable adult. Over the years Christensen has had issues with finding personal caregivers that assist him in his daily life.
"I will show you what helpless feels like," he began.
Christensen outlined an incident where his caregiver brought her husband to work.
"Through most of my life I have always been able to handle whatever comes my way," Christensen said. "Two years ago, I found myself in a very dangerous situation."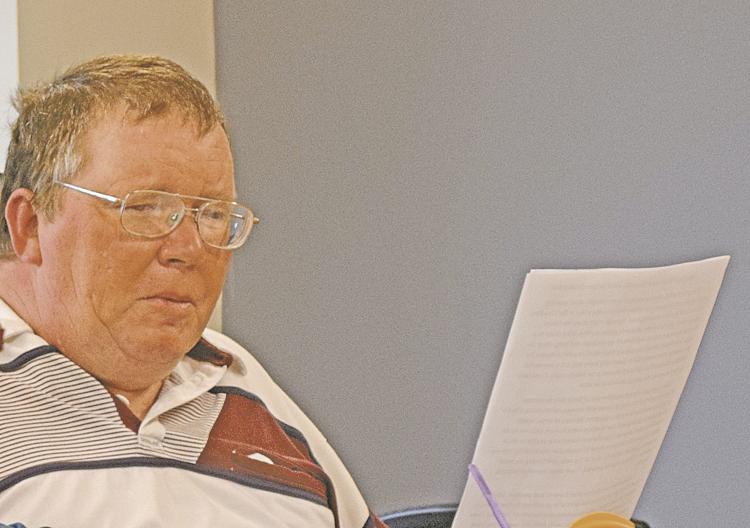 Christensen and the caregiver had an argument and the husband got physically abusive with him.
"This minor disagreement with her led to him bursting into my bedroom, grabbing my neck and forcing my head down between my knees," he read. "He then growled, 'I will show you what helpless feels like.' I had absolutely zero choices while I was in that position. I did not know if I was going to survive that night."
Christensen ultimately had to convince the man that he, confined to a wheelchair, was not a threat. He spoke calmly as he read the tale of fearing for his life.
"Now you see why Don is such an inspiration to us all," Whitcraft said.
He also told Milroy about a law in Minnesota that says if a caregiver does not show up for work they could potentially lose their license. Milroy asked for more information on the law and said he would do what he could to continue supporting and helping the group.
The Northwoods MS Connection Group meets the second Tuesday of every month from 6 – 7:30 p.m. at the Larsen Family Public Library, 7401 W. Main St. in Webster.