In 1919 Gust Wedin purchased 80 acres of land in the Town of Wood River in Burnett County. Today his great-grandson Daryl Wedin runs the family farm.
Gust bought the land and built a farm that will turn 100 years old this November. The Wedins will be honored with Century Farm signs at that point which they can hang with pride out by the road.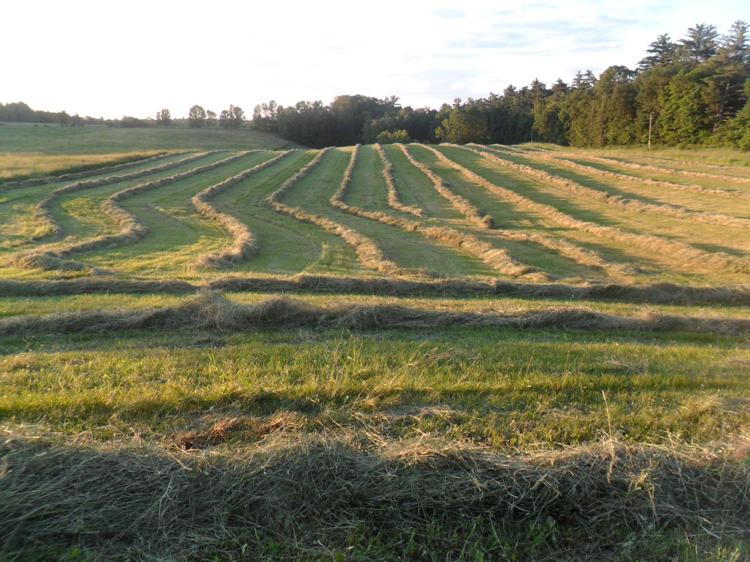 The Century Farm and Home Program honors farms and homes that have existed for 100 years. It started in 1948 in conjunction with the state of Wisconsin celebrating its 100th birthday. Since then over 9,200 farms have been recognized as Century Farms. There is also the Sesquicentennial program, which began in 1998, it has honored 780 families over the last 21 years.
According to the UW-Extension, "To qualify for the award, the farm or home, in whole or in part, must have been in continuous family ownership in the state of Wisconsin for the past 100 or 150 years. Title of century property must reside in a blood relative of the original owner or a legally adopted child of a descendant. Continuous residence in the state or on the property is not required, but the title to the property must be continuous."
The Wedin farm will join 34 other Century Farms in Burnett County.
Gust was known as one of the grandfathers of the Village of Grantsburg. Grantsburg is the largest municipality in the county and neighbors Wood River.
A prominent businessman that helped build Main Street in Grantsburg, which is now Madison Avenue, Gust and his son, Wallace, took care of the farm for many years. Daryl's uncle, Curtis, ran the farm for at least 10 years after Wallace died in 1958. Daryl's father, Larry, took over the farm after getting laid off at McNally Industries in Grantsburg in 1973. 14 years later Daryl took over.
Daryl has spent virtually his whole life taking care of the property, but recently has scaled things back and has left the commercial agriculture to the bigger "mega-farms" as he calls them.
"I've lived on this farm my whole life," Daryl said.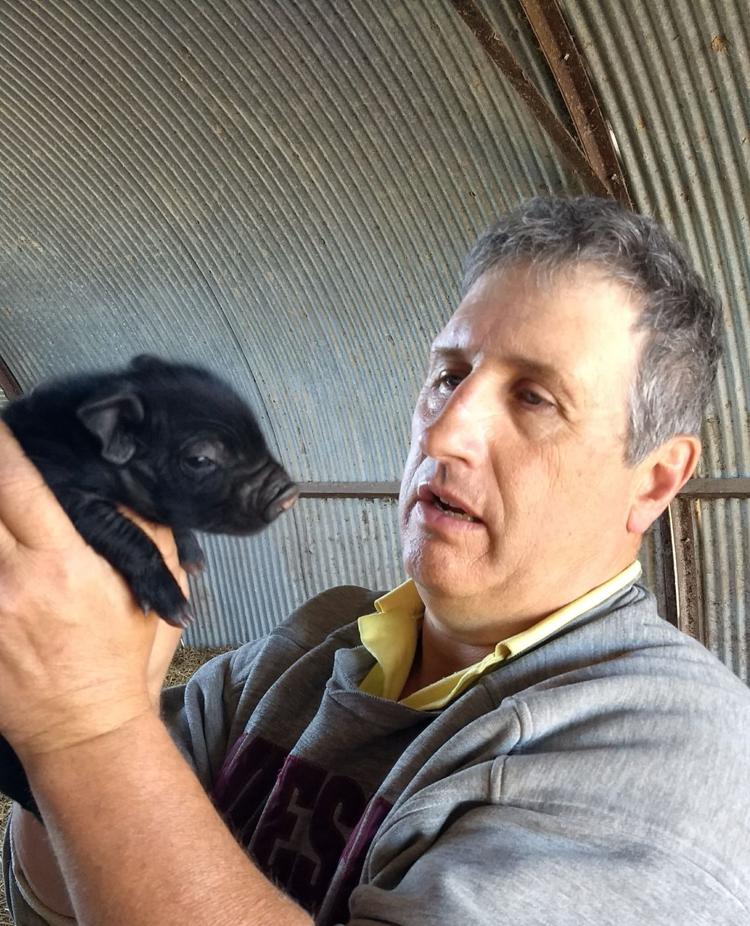 They no longer have any milk cows on the farm. However, they are raising beef cattle, hogs, turkeys and chicken on the farm now. Their hope is to sell to direct to buyers and cut out the middleman.
The Wedin's are very proud they have been able to keep the farm in the family for the last 99 years.
"It doesn't happen very often anymore," Daryl states. "It's a huge accomplishment to remain around for this amount of time. And family farming just isn't what it used to be."
Daryl saw the shift in farming and decided they would scale back to make sure they did not lose control of the finances and operations on the farm.
"Agriculture is what it is and it will always be that way. It's all about the numbers," Daryl said. "Mega-crops and mega-dairies are the current trends. It could continue to go on that path down the road or maybe people will begin scaling back for more manageable farms."
The original barn held a maximum of 31 milk cows. They never expanded past that number because they wanted to be able to maintain the farm themselves and not have to hire outside help.
Daryl's family has been in the area since the 1860s and his wife, Cheryl, says her family has been in the area since the 1870s. Both graduated from Grantsburg High School and have lived in this part of Burnett County for the majority of their lives.
"It is something that really ties you to the area. It gives us long term roots to this small town," Cheryl says. "That is what makes us more responsible to pass it down to our kids."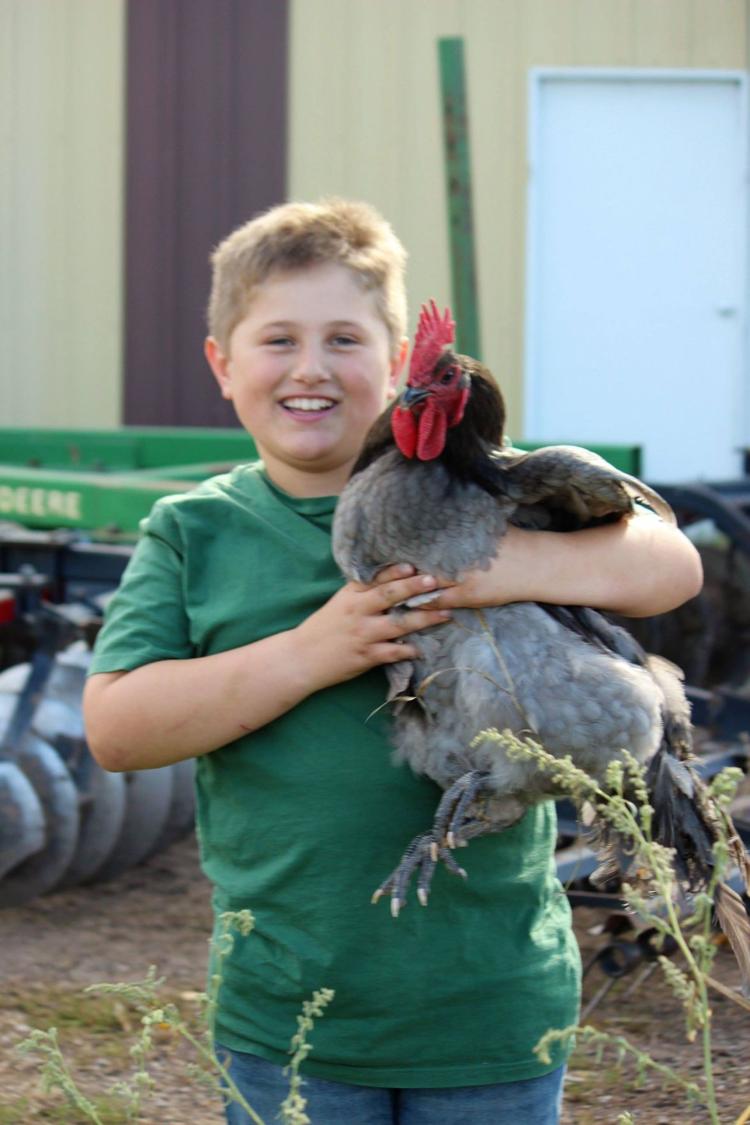 The Wedins have four children and intend to pass the farm on to them if they want to continue what they have kept up.
"It's up to them. If you look at it a lot of families who used to farm have been without it for two generations," Daryl said. "They are two generations removed from taking care of crops and livestock. So there really is no reason for them to get back into it."
Daryl explained that he has taught his children about every part of the process of where their food comes from.
"They have seen the whole thing from birthing to feeding and butchering," Daryl said.
"They have respect for where their food comes from," Cheryl added.
Daryl's earliest memory on the family farm is when he was three or four years old and his parents had chickens.
"It's going back quite a way. I don't remember having to butcher them, but I remember I had fun playing with those chickens at that age," he remembered.
He would even go to the local general store and buy tobacco for his dad.
"This was close to 50 years ago. People working at the store knew me and they knew my dad so it wasn't any problem – this little kid buying Prince Albert tobacco for him," Daryl reminisced. "I would also always make sure to get a piece of candy at the store."
His favorite memory growing up was witnessing the seasons change.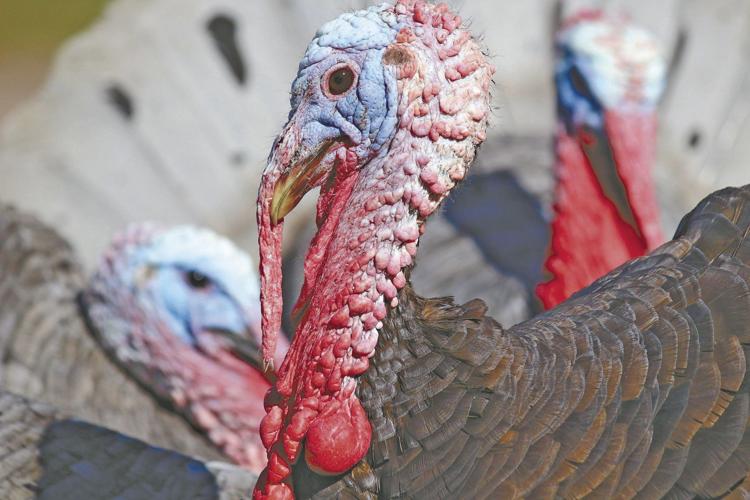 "Y'know, springtime comes, and everyone is happy to be done with winter," he recalled. "Then there was always a lot of excitement for summer's arrival and then all the changes that would come when it turned to fall."
He also recalled the opportunity to miss out on school to help his dad with the farm.
"That was something all the farm kids would do back in the day," Daryl recalled. "They took off from school to help out on the farm."
Daryl said he was driving a tractor at age seven, "Dad taught me how everything worked and explained if I had a problem I would go and get help," Daryl said about safety. "I was taught to always have safety on my mind. Y'know always keep it in slow gear and never take sharp corners."
Getting back to current operations, Cheryl said they are still trying to figure out how to market the hogs.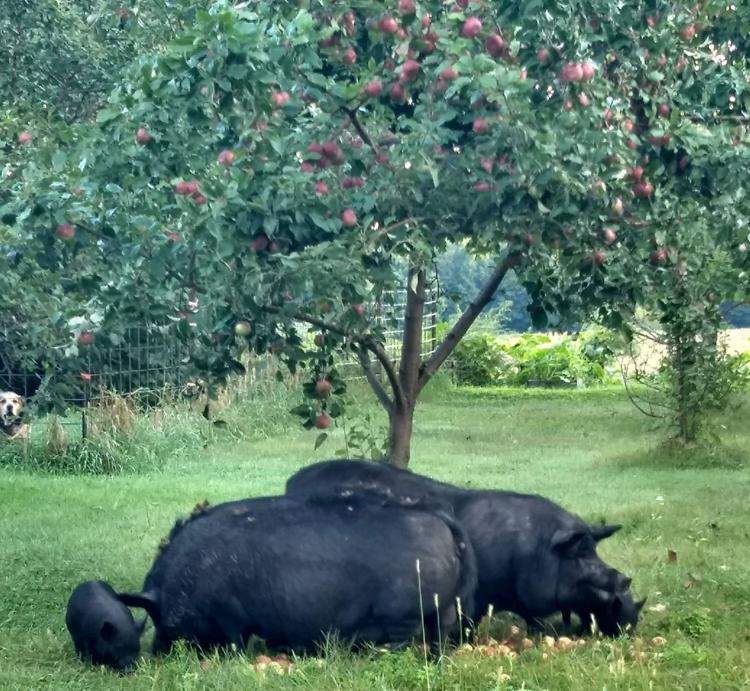 "These are specifically Heritage hogs we're dealing with right now. They're smaller and have a lot more lard on them than modern market hogs, which makes them a bit harder to sell," Cheryl said as she described the pack of American Guinea hogs on their farm.
These hogs were very prominent in the southern region of the United States. Their extra lard allows them to be kept outside even in the cold Wisconsin winter. Especially in late January when the wind chill dipped to near 50 below for a string of three days.
"They didn't seem bothered by the temperature," Daryl said. "If there's a benefit to that extra lard it's their ability to withstand the cold. We didn't think we'd see them out much during the January cold snap, but they were out quite a bit."
He added the American Guinea Hogs simply need a good shelter and dry bedding and they do just fine.
"We're more of a large hobby scale farm at this point," Cheryl said. "But people want to know where their food comes from and that's what we offer. People want to be more connected and farming helps them understand that process and it connects them more to nature and ultimately to God."
This article will be featured in Sentinel Publication's brand new magazine – Back Roads.