GRANTSBURG––Twice a year Grantsburg students prepare for the real world. These students end their day with a lunch at the Crex Convention Center.
The event has revolved around making sure students are prepared for life after high school. This includes the traditional jobs requiring a four-year degree, but continues to evolve and not force students to think that's the only path.
"Four year universities aren't for everyone and we are here to help the students get more information on apprenticeships and alternative education and job training outside of high school," the event organizer said. "Women can do anything. That includes a career as a machinist or a welder."
The day starts with the Junior girls heading to WITC for a workshop on manners, etiquette and other job things.
This year there were experts on a number of different topics including the medical field, teaching, social work, armed forces and manufacturing. Students are encouraged to ask the experts all the questions they can think of.
The goal is for students to ask professionals about their jobs along with the good, bad and ugly of the career. The event has been going on for many years with a similar Men of Tomorrow event in the spring.
State Senator Patty Schachtner was the guest speaker this year. She spoke about the various jobs she had over the years.
She told the students to never stop growing.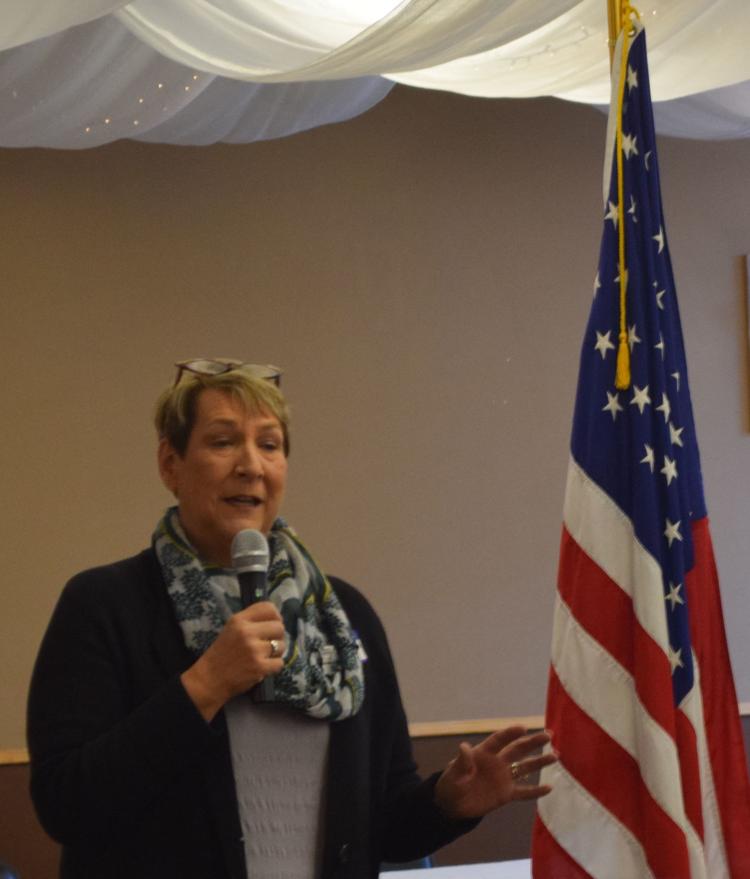 "The minute you stop learning is when people will start passing you by," Schachtner said. "Just remember learn, learn, learn."
She also said there will be things along the path where the answer isn't obvious.
"The biggest thing I can tell you is don't be a jerk," Schachtner said. "It doesn't hurt to be nice and doors open up to kindness."
This year's Women of Tomorrow event was sponsored by Indianhead Credit Union and T-Dawgs Bar & Grill.