The Webster Elementary School library has over 11,000 books and a brand-new computer system which allows students to find books themselves, this is all possible thanks to a fund beginning over 170 years ago.
The school was awarded over $25,000 last week from a pair of guests who were touring Burnett County for the day – State Treasurer Sarah Godlewski and State Senator Patty Schachtner. The money comes from the Common School Fund which was established by the Wisconsin Constitution in 1848.
Godlewski serves as chair to the Board of Commissioners of Public Lands (BCPL) which oversees the Common School Fund. The fund is the sole source of financial support for 92 percent of Wisconsin's school libraries.
"Without this money, this library would have a lot less books," Webster Elementary School Principal Martha Anderson said.
Godlewski introduced herself to the six students. They had been selected as part of a reading incentive program that awarded students with an ice cream sundae party if they read at home for 15 minutes a night for two months.
She asked them what their favorite part of the library is and three quickly said, "the books!"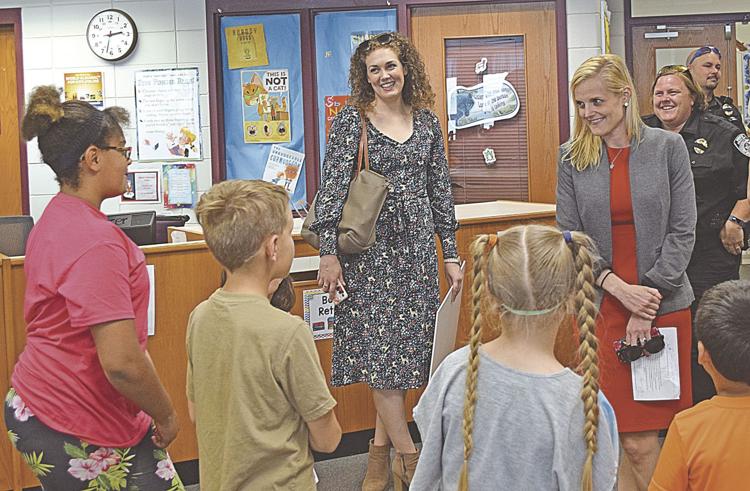 Another student said he appreciated being able to go to the computer and look up books all by himself.
After the students were released and sent back to their classrooms Godlewski, Schachtner and Anderson were talking about the importance of the funds.
"I grew up in public schools, and this is by far the best part of this job," Godlewski said of meeting the kids.
"Investing in kids is always good," Schachtner said. "You can't go wrong with that investment."