DANBURY––"I just don't know what to do," Judge Melissia Mogen said after watching a movie about substance abuse. When asked about how to solve the problem, Mogen was blunt.
"We lack resources and I don't know how to get them here," Mogen said.
Last week the film Written Off was shown at the Danbury Casino. The film tells the story of a young addict who writes about his substance abuse addiction in a collection of journals.
Written Off begins with a number of home movies from when Matt Edwards as a young child was celebrating his birthday. His mother Jane explains the family lived in a small town in Northern Wisconsin because she expected not to have the issues that come with living in a big city.
The Edward family lived in Crandon, just west of the Chequamegon-Nicolet National Forest, when Matthew was diagnosed with ingrown toenails. After a dramatic medical procedure that included freezing his toes and cutting off the toenail, Matthew was in tremendous pain and was prescribed Vicodin. He expected it to be like ibuprofen, but it wasn't. It was like something he had never felt before.
When he was 19 he was diagnosed with hemorrhoids and was prescribed more opiates. He continued down the path of using, losing jobs, struggling to find money for drugs. Eventually Matt began using heroin and moved to Oshkosh and then again to Madison.
In Madison, he was found dead by his roommate of an apparent heroin overdose. Apparently, he did not know the potency of Madison heroin and took too much.
Jane eventually got the notebooks from Madison Police and started a blog in hopes of showing other people how this can happen.
At a community event, hosted by Tim D'Jock at Softec, earlier this year, community members outlined the top three most common factors that need to improve across the county and region to help people in recovery. Those three were affordable housing, job skills training and environment.
"Environment basically means community," D'Jock said. "Those are the three things we're focused on for battling addiction."
Following the film, a group of local community leaders formed a panel and had a brief discussion. Schachtner started by asking the panel what they thought about Written Off.
She began by saying the film is about love and empathy.
Allison Fern, Burnett County Department of Health and Human Services Director, said the movie focused on a level of humanity usually not seen.
Mogen said she felt hopeless and later clarified she felt powerless to the effects of addiction and how it relates to her position in the county.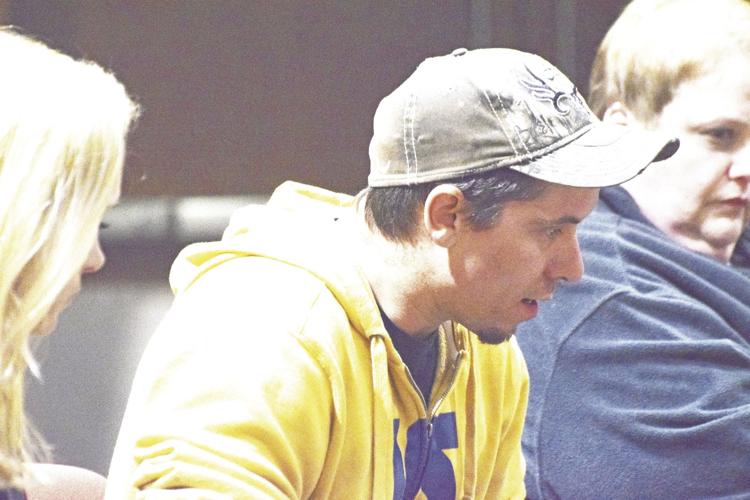 Greg Schwartzbauer, who is currently in the drug court program, said he could relate to almost everything in the movie.
District Attorney Joe Schieffer said the movie was tough to watch.
"There's a person on the other side of the courtroom, it's not just an addict," he added.
Michael Decorah, Inter-Governmental Affairs with the St. Croix Tribe, said substance abuse effects the entire community.
St. Croix Tribal Council member, Thomas Fowler, suggested bringing more of the tribe's culture in the rehabilitation process.
One woman in the event center did not know how to help. She explained she's not a user or an addict, just a regular citizen who wants to help.
Burnett County offers a drug court program for people in recovery and they also have a meth diversion program.
Schachtner said it was good she was educating herself and encouraged others to get involved however they can.
"Just by showing up tonight, you are helping your community," Schachtner told crowd of about 50 last week. "It's the first positive step."