State Treasurer Sarah Godlewski and Senator Patty Schachtner (D-Somerset) highlighted Board of Commissioners of Public Lands (BCPL) investments in Burnett County communities during a visit to the town of Wood River.
Wood River received a loan of $878,000 for a new town hall and truck shop building as part of the BCPL State Trust Loan Program.
"It's good to escape from Madison when you get the chance," Godlewski said.
Godlewski and Schachtner discussed plans with newly elected Wood River Town Chair Ron Burg.
"Updating the town hall is a great step," Schachtner said. "It will make this a better place to live."
State Treasurer Godlewski said, "The BCPL is providing critical financing that is making a difference across Wisconsin. I am glad we can play a role in helping communities like Wood River complete the projects they need. As Chair of this agency, it's also my top priority to ensure strong financial returns that support over a million school children around the state. This funding allows local librarians, like those in Webster, purchase needed books and technology while relieving the burden on local property taxpayers."
Treasurer Godlewski serves as chair of the BCPL, which manages both the State Trust Fund Loan Program and the Common School Fund.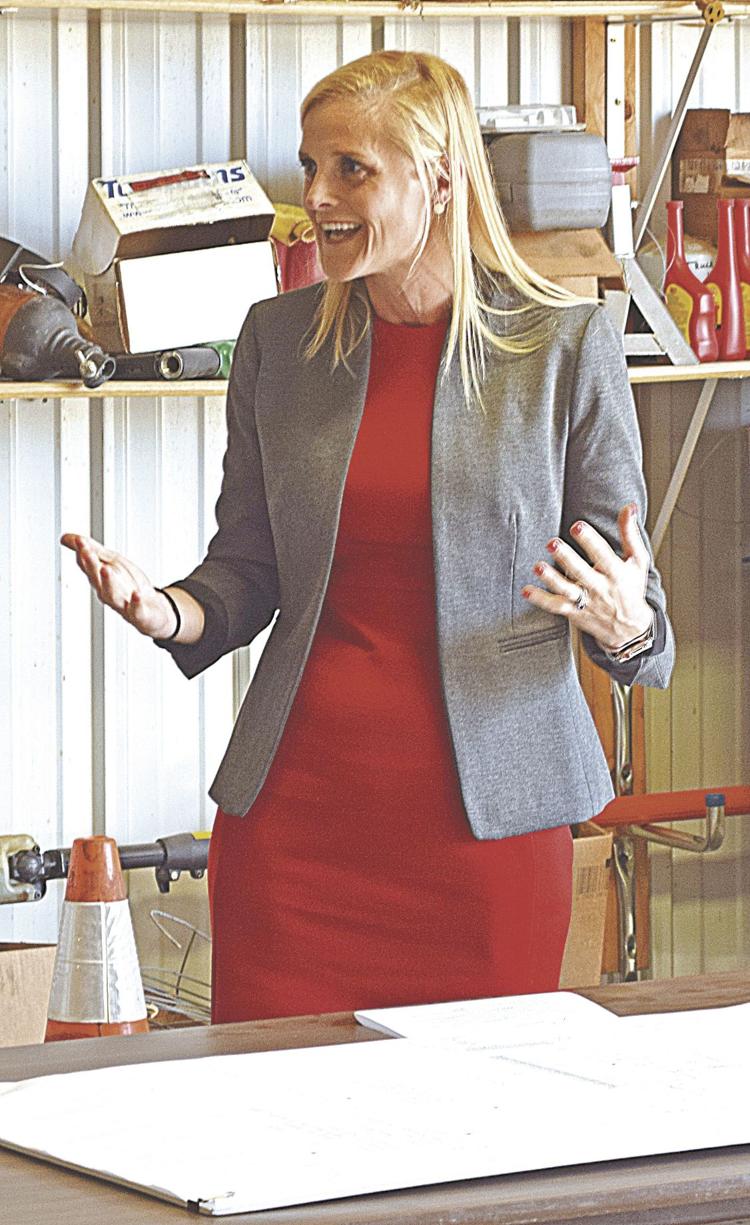 "I am excited to work with Treasurer Godlewski to highlight the investments happening in Wood River and Webster," said Schachtner. "Northwest Wisconsin is a vital part of our state. I'm honored to advocate for resources that can help our region thrive."
Godlewski promised the crowd she would be back in Wood River when the new town hall and shop are completed.
"I can't wait to come back and see everything when it's finished," she concluded.