Dozens of law enforcement, fire department personnel and other county workers were outside enjoying some sweet March sunshine and a demonstration of the county's new drone.
Frandsen Bank & Trust in Luck has donated an Autel Robotics EVO II Dual drone. This drone is marketed as "the most compact and advanced thermal drone."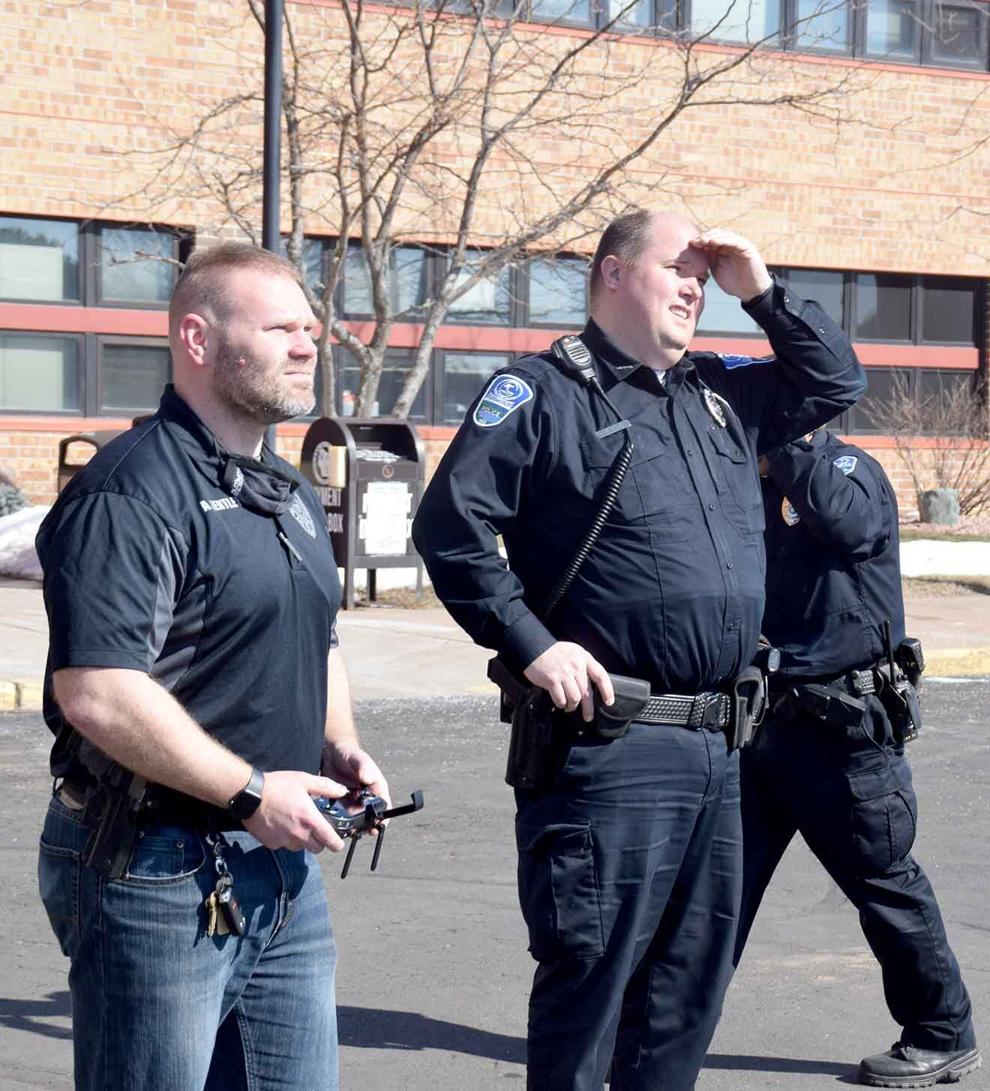 "Drone technology will have a number of benefits, including; reducing response times, assisting in search and rescue operations, maximizing search areas, accident scene reconstruction, locating hot spots (firefighting), and more," a Frandsen Bank & Trust press release stated. "One of Frandsen Bank & Trust's values is "Supporting Our Communities" and this donation reflects this commitment of support. Burnett County sheriff's department has not had access to drone technology before this donation."
"This is going to be a great tool for our county," Burnett County Sheriff Tracy Finch said. She added the drone will not be just for sheriff's office situations. The drone will be used for search and rescue missions and finding the source fires as well as law enforcement situations.
Supervisor Gene McClain said it would have been great to have the drone during the Burnett Dairy Co-op fire over the summer.
"I'm glad the fire departments are being involved," McClain said at the Public Safety Committee meeting on Thursday. "It could've been really helpful with the dairy fire."
Finch reiterated the drone will be available to local police and departments and not just the Sheriff's office. The drone will be kept at the Sheriff's office due to its relative central location in the county.
Chief Deputy Jameson Wiltrout said that the department will have four people trained and certified to use the drone by Memorial Day. He did not specify who would receive the training but he did say they were going to train people in police and fire departments as well as EMT workers.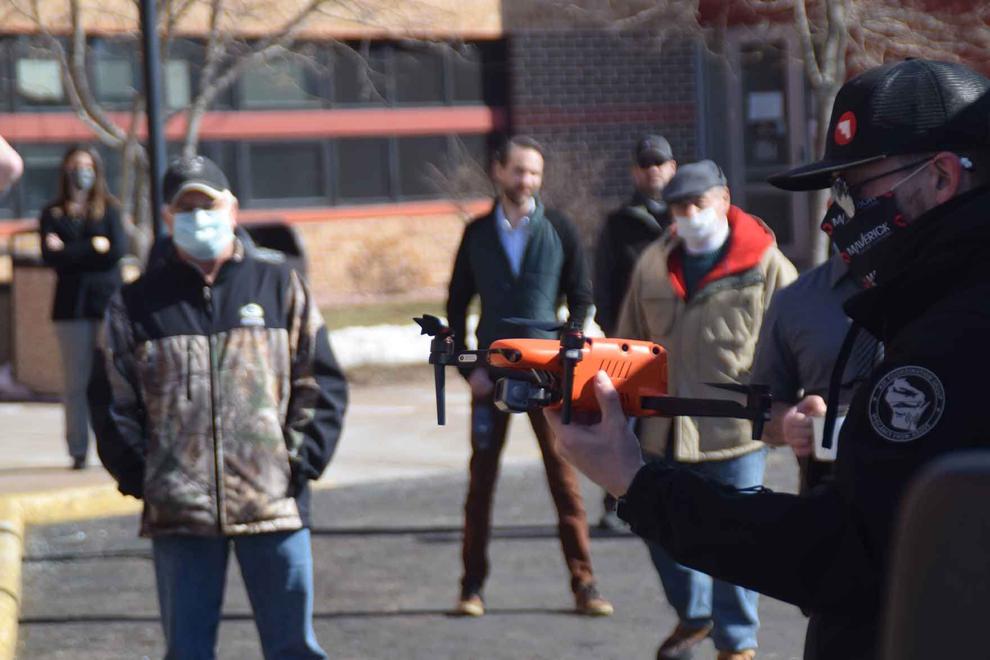 Representatives from Maverick Drone Systems based in Savage, Minn. was at the demonstration to show how the drone operates and the types of things it can do.
Frandsen Bank & Trust in Luck donated funds to help get a drone for Burnett County. The Burnett County Law Enforcement Citizens Auxiliary (BCLECA) was also fundamental in acquiring a drone. The BCLECA was also helpful in fundraising for both K-9 officers the sheriff's office has gotten over the last three years.
Tawny Kraemer and Rick Thill from BCLECA along with Lisa Slater were at the demonstration to show support for law enforcement and the new drone.
Once the Maverkick representatives had flown the drone for a while they asked if anyone in the crowd wanted to fly in. Eventually Siren Police Officer Aaron Bentley took the controls and flew the drone outside the Government Center in Meenon.
People were then watching the drone's camera from a monitor. There were a lot of impressive looks and talk about the possibilities with the drone.