GRANTSBURG––The bump outs on Madison Avenue have arrived and they are red.
Construction continues on what most people call downtown Grantsburg's Main Street. Sidewalks, curbs, gutters and now bump outs have been installed on Madison Avenue and now the road is just waiting for its first layer of asphalt.
The Village was awarded a Community Development Block Grant for Public Facilities (CDBG-PF.) The 50/50 grant will be used to fund several projects to re-invigorate downtown Grantsburg and Madison Avenue. It is estimated to cost $760,000, with $380,000 coming from the Department of Housing and Urban Development (HUD) and the other half being covered by the village.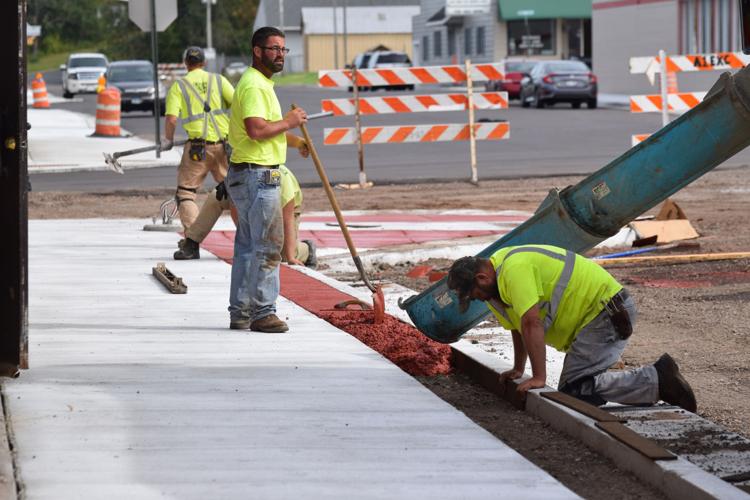 After the curb and gutter was in place crews started laying the main stretch of sidewalk. They then went through and added sidewalk that goes up to buildings and businesses. The additional sidewalk was added and then painted to match the first set of sidewalks.
Next was the red concrete to be added to make the sidewalk more visual. Red concrete was poured and then levelled including the additional red to the bump outs.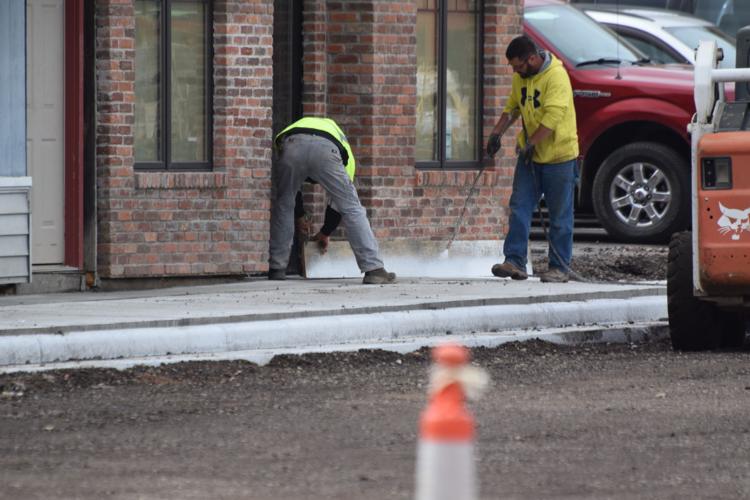 There was no work done on Monday due to the excessive amounts of rain and storms the area saw in the last few days.