Every spring Grantsburg High School holds their career day. They are usually spread out in the cafeteria and into the gymnasium, but the gymnasium is under construction, so the cafeteria was flooded last week with career opportunities for students.
"This is a chance for students to learn about careers and businesses in Grantsburg," the event organizer said, she wished to remain anonymous because the event is about the students. "These students, some will go off to college and may want to come back and work here."
This event is open to all junior, sophomore and freshman students. The cafeteria was full of local businesses like McNally Industries, Burnett Medical Center and the Burnett Dairy Cooperative.
"Students get to ask questions of these businesses," the organizer said. "They talk about the benefits of the job and ask questions about how much school is needed."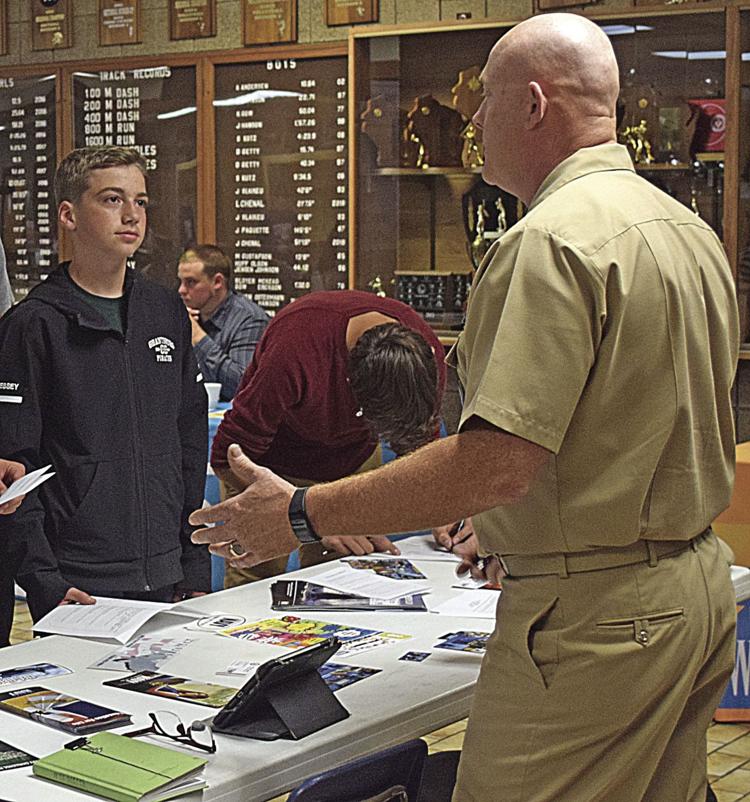 There were also branches of the military and technical colleges answering questions from students.
The representative from the University of Minnesota-Duluth was very excited about the recently crowned National Championship hockey team from the school.
"Back-to-back National Champions!" he yelled in the Grantsburg cafeteria.
Burnett County Sheriff's Deputy Mitch Olson was in Grantsburg with K-9 Tracker.
"I've got candy and baseball cards for ya," Olson told a group of students after explaining to them what it takes to work in the sheriff's office.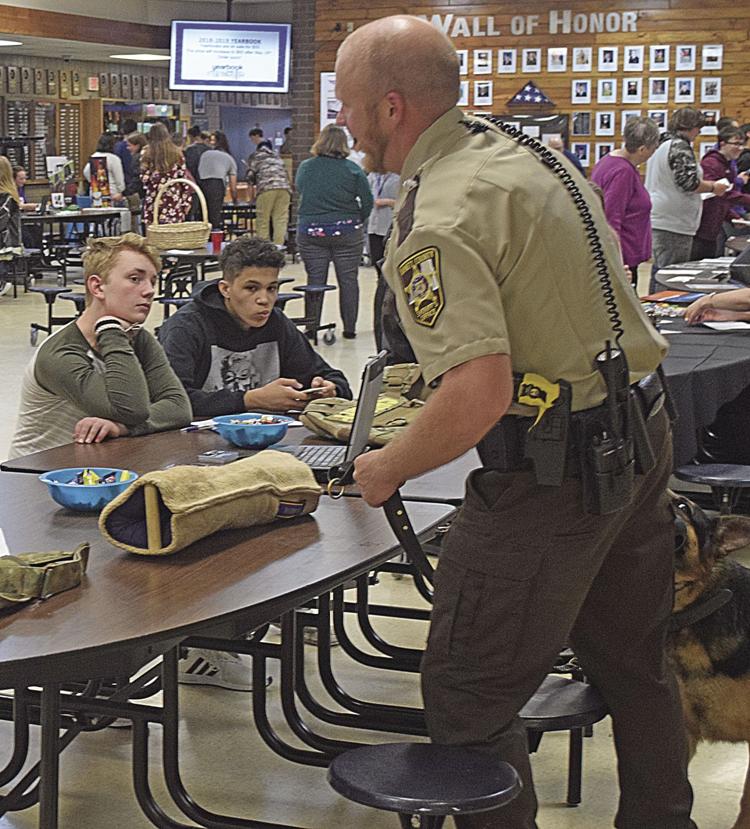 The students favorite part is most likely the freebies that all the booths have. When the student gets their passport signed by the business/school/military branch they get a freebie from the table.
The event was sponsored by Northwestern Wisconsin Electric Company.