Voters in Wisconsin's 10th Senate District will choose a new representative Tuesday, Jan. 16, in a special election called by Governor Scott Walker after appointing former senator Sheila Harsdorf to secretary of the Department of Agriculture, Trade and Consumer Protection. Republican Adam Jarchow, Democrat Patty Schachtner and Libertarian Brian Corriea are competing for the seat.
Adam Jarchow
Republican — Balsam Lake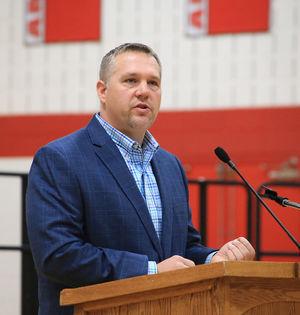 Adam Jarchow is the current District 28 Assembly representative, an attorney, small business owner and volunteer firefighter. His priorities include addressing the size and scope of government, which he has said is growing too rapidly to the detriment of northwestern Wisconsin. He describes himself as a pro-life advocate, defender of the Second Amendment and supporter of individual property rights.
Jarchow says he has delivered on campaign promises with legislation such as the Right to Hunt Act and the Homeowners' Bill of Rights, and would continue pushing for reforms in the state Senate. However, some of his tactics for getting legislation passed have been controversial with elected officials in Polk County.
Patty Schachtner
Democrat — Somerset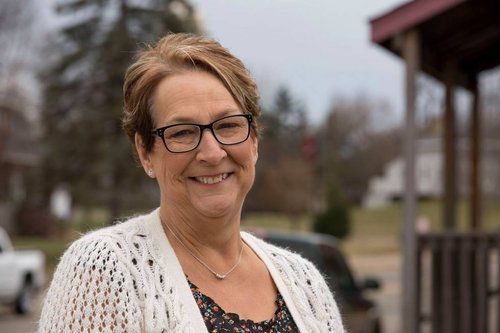 Patty Schachtner is currently the St. Croix County medical examiner, a Somerset school board member, and volunteer on the boards of her local food shelf and a sexual and domestic violence recovery center. Her priorities include addressing drug addiction and mental health problems. Schachtner, who describes herself as a biker and bear hunter, has pointed to her history working across party lines to combat the abuse of prescription painkillers. If elected she says she would bring common sense solutions to the Senate and has vowed to improve economic opportunity through expanded skills training, investment in roads, K-12 schools and broadband infrastructure.
Brian Corriea
Libertarian — Wilson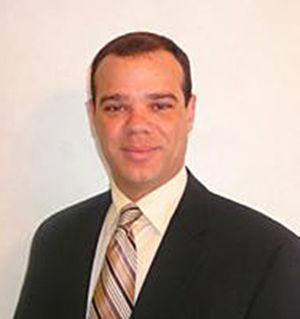 Brian Corriea is a Navy veteran currently working in the insurance field. His campaign platform includes addressing the opioid and amphetamine epidemic, with an emphasis of shifting efforts from punishment to treatment. Corriea has vowed to decriminalize marijuana, "freeing up law enforcement to focus on greater threats." He was critical of the state's deal to attract Foxconn and has said he would work to rein in business subsidies and infrastructure spending. He believes that, if elected, his position as a Libertarian would allow him to bridge political divides and emphasize ideas. He is the first Libertarian to run for the 10th District Senate seat.
Following the money
Financial matters and political connections could very well make or break next Tuesday's District 10 senate race. Schachtner, a relative newcomer to the political scene, began her campaign from zero. But Jarchow hit the ground running, both in campaign experience and finances, disclosing $33,000 in the bank at the start of his race. Campaign finance information from Brian Corriea was not available for this article because he has not reached the dollar amount in contributions that would require filing a report.
As of Dec. 4, 2017, Schachtner had garnered just over $13,000 in campaign contributions to Jarchow's over $121,000. Jarchow's figures, however, also include a $50,000 personal loan, while Schachtner discloses just $100 in borrowing.
Both campaigns have leaned heavily on funding from outside the boundaries of District 10, and both include significant contributions from committees.
Over half of Schachtner's funding came from two committee contributions outside the district—$5,000 from the Friends of Mark Miller in Monona, Wis, and $2,500 from the Janet Bewley for Senate committee. The remainder is largely from private donors from a wide spectrum of backgrounds.
Generally speaking, Jarchow garnered more contributions from those calling themselves business owners. Still, the greater percentage of Jarchow's recent receipts have come from outside District 10. Outside contributions total $57,593 as of Dec. 4, versus $42,698 from donors within the district boundaries.
More than $21,000 of Jarchow's disclosures are classified as 'Conduit Contributions,' donations collected from multiple sources and donated under one name. Of those conduit contributions, two-thirds came from outside of District 10.
Building on his platform of property rights issues, it's also worth noting that real estate representatives from across the state stepped up to influence the District 10 seat. Jarchow lists $2,000 directly from the Realtor's Assoc. of NW Wisconsin, along with $14,545 from individual realtors throughout Wisconsin.
Corriea says he is accepting donations from individuals, but not organizations or political action committees (PACs) based on principle. He says he's received about $700 from individuals and remains below to threshold for filing a report on contributions. Candidates who claim exemption from filing campaign finance reports agree to limit their activity to $2,000 or less from all sources in a calendar year. Although he says he is using some of his own money to finance his campaign, he plans to spend less than $2,000 total during the race. 
Economic Interests
Differences between the candidates are once again starkly emphasized in their most recently filed Statements of Economic Interest (SEI). Schachtner's brief report filed Nov. 13, 2017 discloses her affiliation with the Somerset School Board and St. Croix County, along with run-of-the-mill retirement and credit accounts. 
Corriea similarly discloses several retirement accounts, and an employment history with Progressive Insurance.
Jarchow's statement, in contrast, includes several attached pages breaking down an extensive list of business partnerships and affiliations, commercial clients, and more than 150 businesses for which he is listed as an 'agent, representative, or spokesperson.'
Jarchow also lists 22 separate businesses throughout the state, country and Europe, from which he or a member of his family received more than $10,000 in 2016. Jarchow's most recent SEI was filed in January of 2017, and does not include recent acquisitions such as the 'Do Nothing Campground' in Polk County, which was purchased by Jarchow's family in February.
Click on the attached links to view each candidate's Statement of Economic Interest and Campaign Finance Report.