SIREN —When you look at the SOFTEC site, it doesn't seem like the place to go to learn about heavy equipment operation. But the former Swenson Land Surveying building north of the Burnett County Government Center is now home to a technical skills education center. The partnership between SOFTEC Education, Inc., Wisconsin Indianhead Technical College (WITC), Burnett County government, local businesses and educators seeks to provide a local space for students to learn practical skills that are in demand with businesses such as McNally Industries, the Nexen Group, Monarch Paving, and Division 8 Products.
"We go to businesses and find out what their needs and trends are," said Executive Director Tim D'Jock. "Businesses get people in, and they need on-the-job training. It would be nice if students could have some practice, then jump in and pick it up a little quicker on the job."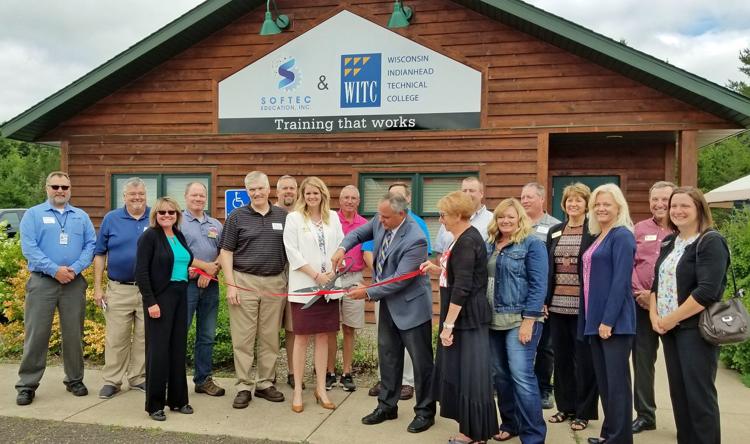 At their open house on Aug. 2, SOFTEC and WITC showcased many potential offerings, but the star of the open house was the CAT® simulator, which uses virtual reality technology to mimic the experience of operating a large piece of equipment. D'Jock explained why.
"It's so real. And every action is recorded, so every time (the students) do it, they get a score, so they can see how they did. The CAT® simulator is great because if you're banging around in a real piece of equipment, you're breaking pins and stuff."
Senator Patty Schachtner echoed those sentiments on Friday after taking a turn on the CAT® simulator, learning to run an excavator with some help from Lucas D'Jock, 12, of Siren.
"I can see where this is safer," Schachtner said, as Lucas directed her in the operation of the controls to pick up aggregate and deposit it into the virtual dump truck. Lucas is part of the target market that SOFTEC is aiming at. While the training center is open to people of all ages and backgrounds, D'Jock says introducing young people to these careers is a priority to keep vital human resources local.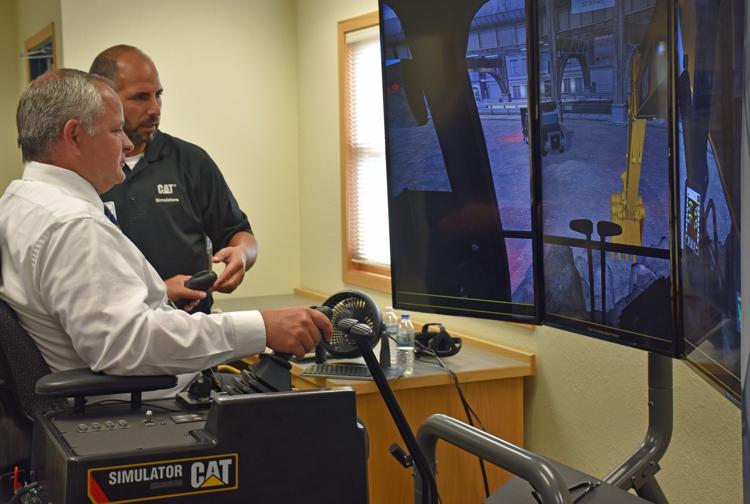 "They call it brain drain," D'Jock shares. "We have some really good kids here, and when they leave, they don't come back until they're old. The big thing is we can bring younger kids in and start training them. Monarch had a CAT® simulator at the Polk County Fair, and they had a lot of interest. It gets people interested, and they realize that there may be a job out there for them." SOFTEC is working on partnering with the school districts for training offerings, and the CESA 11 (Cooperative Educational Service Agency) Young Apprenticeship program is watching carefully. Many apprenticeship jobs require OSHA and First Aid training, and if students can get that training at SOFTEC, they are at an advantage.
Eventually, SOFTEC hopes to add on to the building. The plans include two large spaces nestled behind the current structure. The first of these would create a maker space/tech lab where students can hone their skills on simulators for Computer Numerical Control (CNC) machining and welding applications as well as having a home for the CAT® simulator. Behind that will be a business incubator, a larger space where D'Jock envisions businesses "spotting something in the Tech Lab they want. Then they can set (the students) up in the incubator to get more practice with the result being a salable product."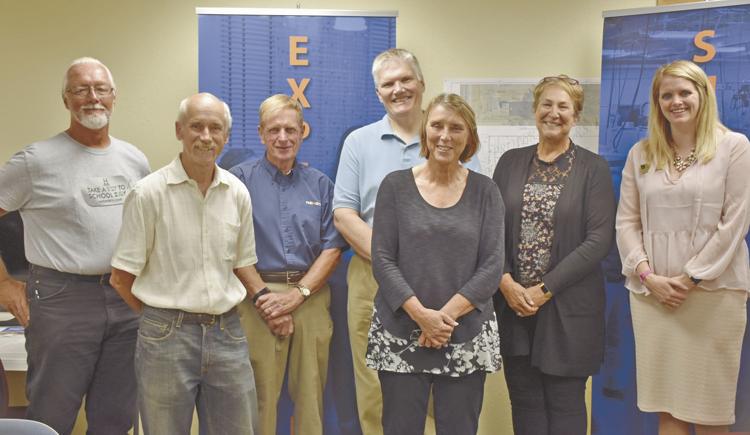 Course offerings are in development at this time, but D'Jock shared that SOFTEC is planning on offering courses with the CAT® simulator soon. They were given the green light to keep the trainer for a semester and want to waste no time grading a path to success.
For more information on current course offerings, go to courses.witc.edu, select "Siren" as the location. For more information on SOFTEC's future offerings, contact Tim D'Jock at 715-688-9629 or timdjock@hotmail.com.