A snowmobile club co-founded by a couple of White Bear Lake guys is celebrating a golden milestone this month: 50 years.
Since 1968, club members, all male, have embarked on a January ride to Siren. It started when three local men fused their enthusiasm for the sport with their business acumen to form a club called Pizza, Holiday House, Race Association or PHRA for short. It's billed as the oldest active snowmobile club in Minnesota, maybe the world.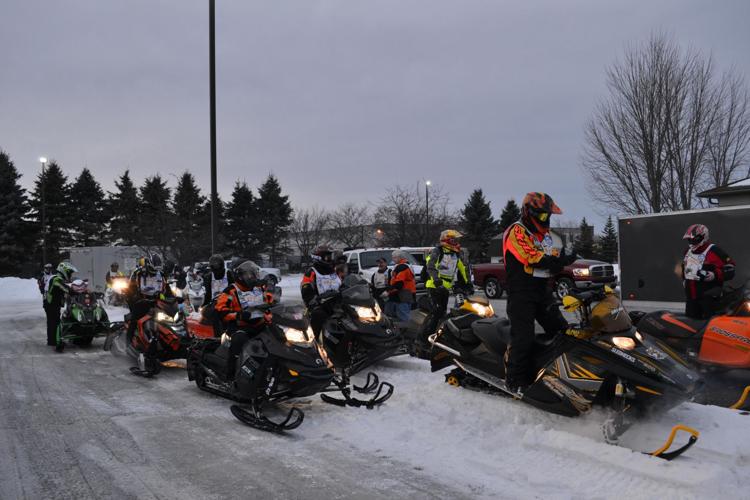 The trio of founders included Dave Olson, owner of Dave's Pizza on Highway 61 and Third Street in White Bear Lake; Rudy Dreiling (deceased), who owned the Holiday House and White Bear Bowl, and Shoreview resident Don Heningfield (deceased).
Current club chairman Chad Lehrke, of Lino Lakes, said the PHRA name is a bit of a misnomer since the annual winter event is a rally, not a race.
Lehrke grew up in Vadnais Heights and credits his dad Ron Lehrke for getting him started in the PHRA. The younger Lehrke has been a member since 1995, but is not this year's longest active member riding in the rally. That honor goes to John Pole, a retired dentist from Cottage Grove, who has a penchant for old Chris-Craft boats and old cars.
Pole has a 1974 patch that signifies his first year on the 100-mile ride. He also wears bib No. 5, making him one of the few remaining members with a single digit number.
Members earn their bibs by passing a rookie ritual their first year. One of the club's many time-honored traditions directed at rookies includes taking a 1973 Polaris Colt on and off the trailer at every "rest stop." (There are always support drivers hauling a trailer in case of breakdowns. Someone always breaks down.)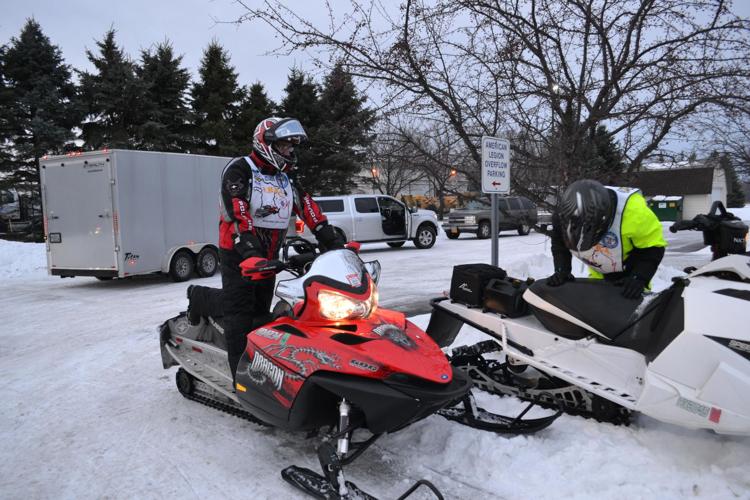 Rookies also guard a giant PHRA whistle that serves as a mascot. Lehrke explained that if anyone kicks the five-foot wooden whistle, and they do for whatever reason, a $2 fine is imposed. He couldn't remember why rookies guard the vaunted whistle, but no matter. They can't abandon their duties either, or they face a fine. In fact, small fines are imposed for just about any slight infraction, all in fun, of course. The money supports the "extra stuff we do," Lehrke said.
Last year a member actually proposed to his girlfriend at the club's Thursday night banquet prior to the ride. "He got fined for interrupting," Lehrke recalled.
Members sponsor rookies, who must ride in costume, according to club tradition. "Rookie of the Year" is an honor bestowed at the Saturday night banquet in Siren.
One year Greg McCullough of Hugo won Rookie of the Year dressed as a cheerleader. His costume was such a fan favorite that it resides among the club's treasured archives, along with Dreiling's racing jacket and a pink tutu worn by Dave Garceau, owner of Garceau's Hardware and Power Sports in Vadnais Heights (deceased). He had a pink helmet to match.
Lehrke put the word out to veteran riders this year to gather for the 50th anniversary. He's keeping his fingers crossed the old-timers show to share stories. Member Pole is going to receive a lifetime achievement award.
PHRA members have ridden in 30-below temperatures (1972) and more than one blizzard. One particularly bad storm occurred in 1974 that closed Wisconsin's Highway 35. The snowmobilers rode six abreast down the two-lane roadway from Luck to Siren.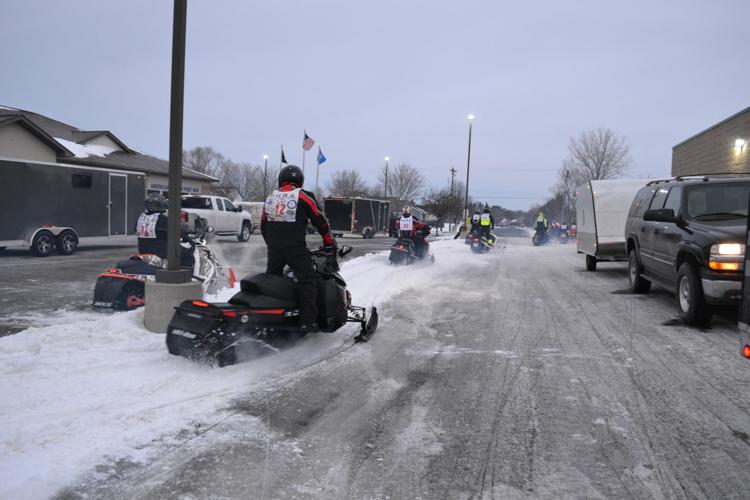 "Anything that can go wrong, has gone wrong," Lehrke noted. "People have run out of gas and bumped into trees; sleds won't start or skis fall off."
Snow cover is crucial, of course. When trails lack the necessary white stuff, stalwart members drive rather than cancel the rally. The last few years, snow has been particularly sparse the weekend of the ride. According to Lehrke, there are probably a half dozen guys who have yet to snowmobile to Siren. "But they've stuck it out," he said. "It shows the camaraderie. I think the PHRA will continue for many years to come."