If you like to roam antique stores, flea markets and collectible shows, you won't want to miss the season opening of the Log Home Country Store on Saturday, March 20 at 9 a.m. Opened in June last year by Wisconsin native Stacie Getzie in a former log home just south of Webster on State Road 35, the place is a veritable treasure trove where you can find anything from 50-year-old bourbon bottles to 50's comic books.
"Opening during the pandemic has not been easy," says Getzie. "The community, my family and friends have been a great support, allowing me to keep my doors open last summer." After closing for two months in the winter for renovations, the store has expanded to 3,000 square feet indoors. "This has allowed me to invite more unique vendors – of which there are now 32."
Establishing a store like Log Home was a dream of hers for years, growing up in River Falls as part of a family in the same kind of business. Working a day job as administrative assistant in the Special Education Department for the New Richmond school district, Getzie spends weekends in Burnett County. I have three sons who love to hunt and fish with me. We all appreciate the natural riches of the north woods."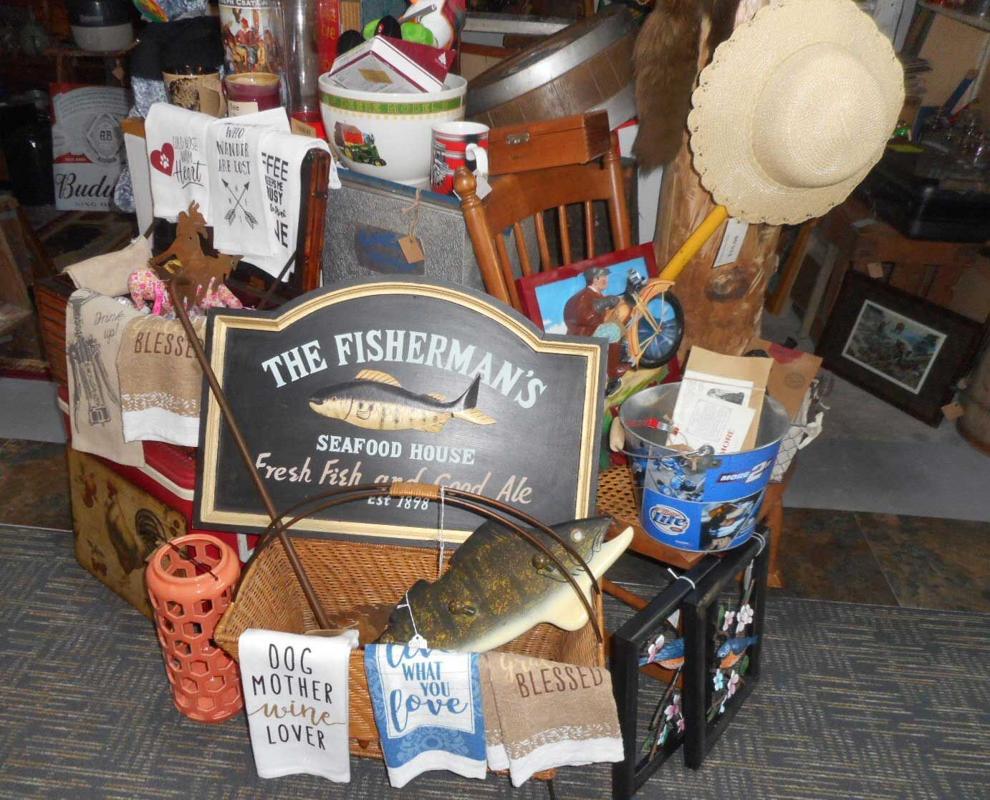 "I'm very happy that I am able to offer space to artists, pickers, crafters and collectors so they can sell their wares after a year of canceled fairs, markets and shows," says Getzie. Wares include items like repurposed furniture, lighted bar signs, vintage tools, vehicle decals, baseball cards, and boutique clothing.
In addition to managing sales and vendors, Getzie also offers special programs and events. "There's a spring coloring contest for children and adults ongoing right now," she announced. "Coloring sheets are available at the store or online." The winners, judged by customers, will be announced on April 4 – Easter Sunday. "During Easter weekend, April 2-4, every child that comes in with parents can hunt for up to five eggs each throughout the store – no purchase is necessary."
The first free outdoor vendor event is the weekend of May 7-9. "We'll have outdoor vendors at least once a month all summer. There are still some openings available." For additional information, visit loghomeantiques.com, email gstacie@yahoo.com or call 715.716.6910.