Starting Wednesday schools across the state will not be having regular classes. Bars and restaurants with over 50 people are also being asked to close due to COVID-19, commonly referred to as coronavirus.
The virus has also led to a number of local gatherings like the annual Webb Lake St. Patrick's Day parade are being cancelled in hopes of the virus being contained.
Evers announced on Friday that all public and private K-12 schools in the state will be closed. Then on Monday he announced that he was asking the Department of Health Services to prohibit gatherings of over 50 people.
"Closing our schools is not a decision I made lightly, but keeping our kids, our educators, our families, and our communities safe is a top priority as we continue our work to respond to and prevent further spread of COVID-19 in Wisconsin," said Gov. Evers.
There are currently 33 reported cases of the virus in Wisconsin and the nearest case is in Pierce County.
This order includes any gatherings at locations such as public or private schools, theaters, museums, stadiums, conference rooms, meeting halls, taverns, health and fitness centers, and places of worship. Critical infrastructure and services such as grocery stores, food pantries, childcare centers, pharmacies, and hospitals are exempt from this order. Restaurants and bars are required to operate at less than 50 percent capacity or have fewer than 50 people, whichever is less.
"While it was a difficult decision knowing the impacts on communities, families, workers, and businesses across our state, I believe limiting gatherings to less than 50 people is another critical step we can take in slowing and reducing the spread of COVID-19," said Gov. Evers. "Keeping folks safe and healthy has to be our top priority during this crisis."
Grantsburg, Siren and Webster schools will all be closed until April 6 and even that date could change pending further information.
"The School District is committed to doing what's in the best interest of our students and community and want everyone to be assured we are working diligently to create a plan to meet student needs during the closure," the Siren School district said in a statement.
Siren Superintendent Kevin Shetler told the Sentinel in his 14 years as a Superintendent, "I have never experienced a massive school closing like this."
Siren will be offering online learning opportunities as well as work packets and communication with the teaching staff.
"We will do the very best we can to accommodate the academic advancement of our students," Shetler said. "However, there is no precedent on this type of situation, so we will learn as a community and try to remain flexible and understanding as we move ahead with this difficult time."
Grantsburg's Superintendent Josh Watt posted a message on Facebook regarding the school closure.
"The district has been planning on how to continue the education for students in an online or hybrid format, while fully realizing the educational, emotional, and social impact a long-term closure of school would have on our students, parents, and families," Watt said in a statement. "In our planning, we realize there are many factors to consider and are doing our best to accommodate the many needs of our students, families, and community. Now that we have more direction from the state, we will continue to develop and implement our plan."
The Webster school district will be making several opportunities available to their students, including Chromebooks to take home, teachers available in the school and even internet access in the more distant parts of the district.
Webster Superintendent Jim Erickson explained Monday night at the school board meeting that school buses with internet hubs will be parked at the Log Cabin and Eatery in Danbury and another in the Webb Lake Fire Hall Monday through Friday.
Siren and Webster schools are both continuing to serve lunch with the help of their bus routes. Siren is also planning on providing hot spots in the community where students and families can pick up food and academic work.
The cancellations and postponements are not just at the state level, they are also reaching our neighborhood.
Organizers of the Webb Lake St. Patrick's Day parade announced that this year's parade will be cancelled due to concerns surrounding COVID-19.
"Due to Corona-virus concerns, The State of Wisconsin would like to see all non-essential mass gatherings of over 250 people cancelled," Webb Lake Chairman Steve Austin said in a statement. "The Burnett County Health & Human Services Department believes it is in the county's best interest to follow these guidelines."
Austin said the Town of Webb Lake supports those restrictions.
"There will be no parade in Webb Lake on March 21," the statement said. "County Road H will not be closed off and parking will not be allowed along the road."
A number have been cancelled already.
In Siren, the annual Shamwalk to support the Burnett County Prevention coalition was cancelled along with the Siren St. Patrick's Day parade. The Siren School District cancelled their annual pow-wow last week.
Burnett Area Artist Group (BAAG) postponed their big student art show, set to take place at the newly renovated In a New Light Gallery in Webster.
Since then the CDC has recommended all events with over 50 people be avoided for the next eight weeks.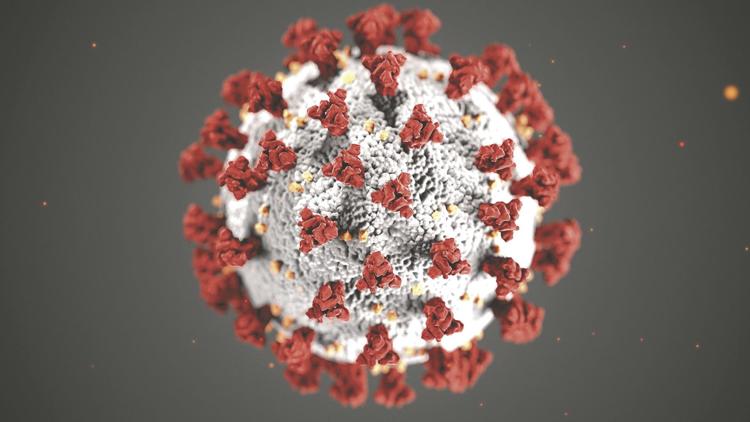 On Thursday, March 12th, the governor signed an executive order that directs DHS to take all necessary and appropriate measures to prevent and respond to incidences of COVID-19. It allows the Department to purchase, store, or distribute appropriate medications, regardless of insurance or other health coverage, as needed to respond to the emergency. It also authorizes state funds to support local health departments with costs related to isolation and quarantine, as well as the use of the Wisconsin National Guard.
Decisions about the implementation of other community measures will be made by state and local officials based on CDC and DHS guidance, as well as the scope of the outbreak.
People should follow simple steps to prevent illness and avoid exposure to this virus including:
• Frequent and thorough hand washing with soap and water;
• Covering coughs and sneezes;
• Avoiding touching your face;
• Staying home when sick.