The Humane Society of Burnett County (HSBC) is now the proud owner of the largest solar array in Burnett County. Sunday afternoon, HSBC held a ribbon cutting ceremony for the solar system along with a volunteer reception to thank the volunteers.
Sunday afternoon, Peggy Tolbert, HSBC treasurer, started the ribbon cutting ceremony by thanking everyone involved in helping make the dream of solar panels come true. She also thanked all of the volunteers that donate their time to HSBC and help to keep it up and running as smoothly as it does.
After Tolbert thanked everybody, Sam Dunaiski with Renew Wisconsin, Wisconsin State Representative of District 73, Nick Mulroy and Tim Dilley with Carlson Electric took some time to speak with the crowd about the Solar for Good program, the benefits of solar energy and how much energy the HSBC will be saving having their new solar array.
The Solar for Good program from RENEW Wisconsin grants nonprofits money to go towards solar panel donations through the Couillard Solar Foundation. They granted the HSBC with $8,112 to go towards their solar development project.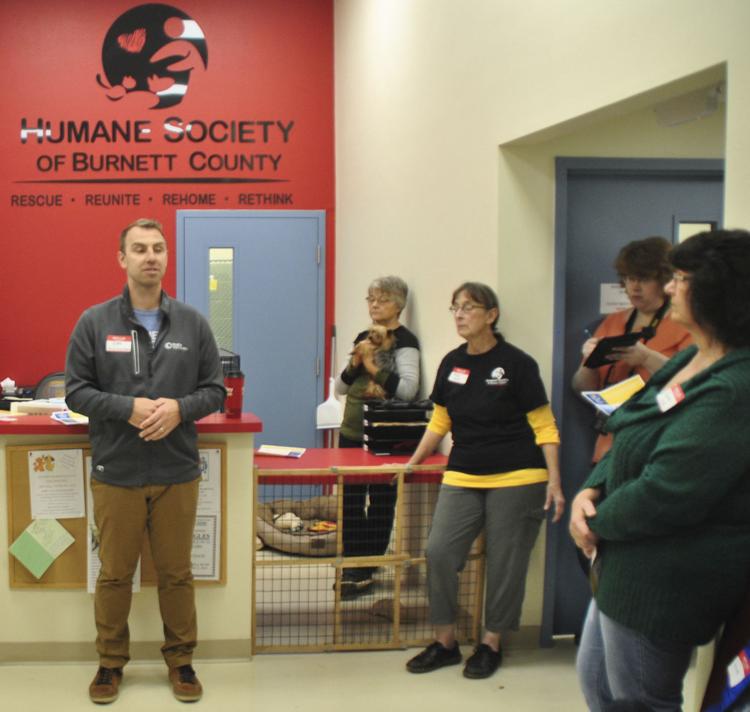 Carlson Electric was the company responsible for the new solar development project at the HSBC. Dilley explained that the new solar array is estimated to offset at least 50 percent of future electric bills for the HSBC, leaving them some extra money to spend on their furry inhabitants.
As the presentation is happening, one of the cats housed at the HSBC kept trying to steal the show. Jack, the nine-year-old black cat would jump around on the cat tree by the window and paw at the glass, trying to get everybody's attention. When nobody jumped at his command, he proceeded to lay on the cat tree and watch everybody from above.
After the presentation, Dunaiski handed the grant check for $8,112 from the Solar for Good program to Tolbert and they posed together with some of the HSBC volunteers.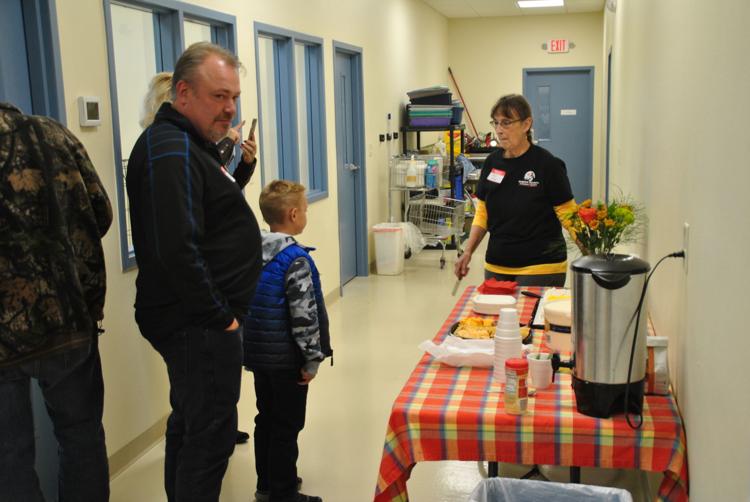 Refreshments, cake, ice cream and snacks were provided after the ceremony as well as tours of the building and the solar array. The soggy weather did not keep the community from taking a peak at the new solar panels set-up outside.