A public hearing will be held next month on the subject of the highly controversial proposed concentrated feeding animal operation, or CAFO, for hogs that is set to be built in Trade Lake.
On July 11 at the Government Center Chapter 30 will be the subject of the public hearing as the county weighs the option of adding a moratorium of CAFOs in the county, similar to what Bayfield County attempted a few years ago.
"Public notice is hereby given to all persons in Burnett County, Wisconsin, that the Burnett County Natural Resources Committee is proposing to amend Burnett County Code of Ordinances – Chapter 30, to establish a moratorium on the licensing of new livestock facilities that will have 1,000 or more animal units or expanding an existing facility to 1,000 or more animal units."
Chapter 30 of the county ordinances states, "the county board does ordain and enact this chapter regulating and restricting the location, construction and use of buildings, structures, and the use of land in the unincorporated portions of the county and dividing the county into districts."
The proposed CAFO has a lot of residents worried about its potential effects on the environment. Representatives from the farm have said they plan on having 7,500 sows and 200 boars and that they expect 30 piglets per sow per year. There has also been talk that they plan on doubling the number of hogs on the farm after a few years.
According to the DNR online records, there is currently one CAFO in Burnett County.
On one side of this is a man named Jeff Sauer that introduced himself as part of Clear View Solutions at a meeting in Trade Lake in April. This was after Sauer had attended a meeting in January first inquiring about a CAFO coming to the area.
In March, Sauer submitted a preliminary permit application for a CAFO that will follow the Wisconsin pollutant discharge elimination system (WPDES) guidelines.
Sauer submitted the application on behalf of Cumberland LLC. He also bought a 36-acre lot from Trade Lake chairman, Jim Melin.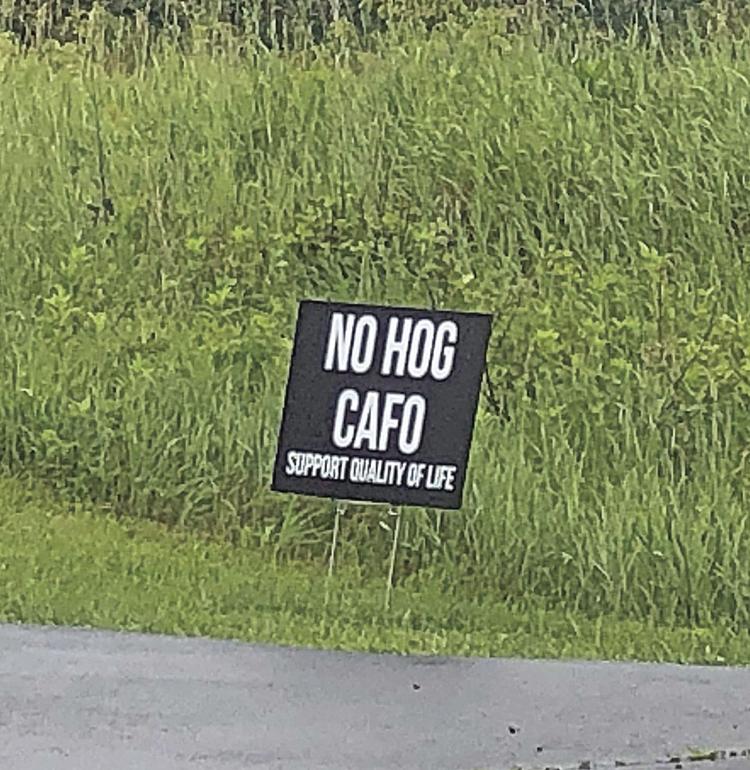 The WPDES permit program does not have authority to address odor, noise, traffic or other issues not related to water quality, according to the DNR.
The final application will need to be submitted to the DNR for their internal review and processing. It will need to include a final nutrient plan, plan and specifications for any proposed facilities or systems, evaluations of previously constructed facilities or systems and finally they need to include 180-days manure storage calculations.
The DNR will then look over those plans and move to approve them. If they are approved internally by the DNR then a draft permit will be prepared. A public notice of the permit will be released and then a public hearing on the permit will be held, if needed, which all indicators show a public hearing will be held in the case of the proposed Trade Lake CAFO.
DNR officials will then respond to public comments and if everything becomes approved then a permit will be issued for the CAFO.
A group of concerned citizens have been very vocal about their opposition to the proposed CAFO in Trade Lake. They have raised concerns about manure management, water quality, depletion of natural resources and decreasing property values.
Members of the group have made their voices heard at a number of Trade Lake meetings as well as meetings at the county level. They have consistently asked the County Board of Supervisors to place a moratorium on the hog CAFO until an adequate environmental impact study can be done.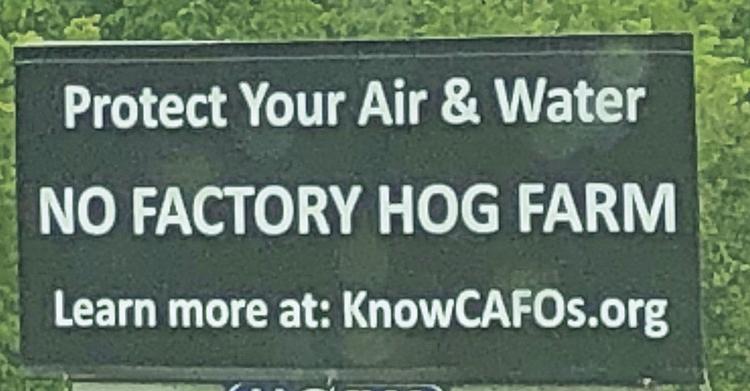 An online petition that began two months ago has gained over 2,000 signatures.
Many of the concerned citizens are worried Wisconsin could turn into Iowa, a state that has seen water quality and natural resources allegedly deteriorated by these types of factory farms.
"They will build one and then they won't stop there," one woman told the County Board of Supervisors in May. "We don't want to be the next Iowa."
Other concerns include a major disease outbreak amongst the hogs and how will that be handled. The African swine fever has hit Asia hard in the last year, it is being called pig Ebola. Roughly 22 percent of China's swine population has been killed by the disease or culled to stop the spread of the disease.
It has spread from China to neighboring countries - Mongolia, Russia, Cambodia, and Vietnam.
County Conservationist Dave Ferris said that is something that will have to be looked at if some type of disease like that comes to the proposed CAFO.