The Grantsburg Public Library was packed to standing-room only status for a listening session on the effects of methamphetamine use on the community. It began with concerned citizens bringing up a property in the village they had concerns about being a suspected drug house.
However, the conversation quickly transformed into how to get more resources into the county for addicts and the overall effect of addiction on a small community.
The entire Grantsburg Village Board sat in the front of the packed community room along with local and state officials. Among those officials were Sheriff Tracy Finch, Burnett County Judge Melissia Mogen and District Attorney Joe Schieffer.
U.S. Senator Ron Johnson and Congressman Sean Duffy sent representatives Jason Church and Jesse Garza respectively. State representatives Patty Schachtner and Gae Magnafici were unable to attend the listening session. Kim Butler was in attendance as Schachtner's in-district representative.
"Meth is a drug of despair," Butler said.
Garza explained Duffy's office gets calls about methamphetamine all the time. Duffy's district covers 26 counties in Northwest Wisconsin and substance abuse is an issue facing the entire region.
"We're not going to jail our way out of this problem," Schieffer said.
Someone in the crowd took that idea a step further.
"You can't arrest, convict, jail or counsel your way out of this problem."
Judge Melissia Mogen explained that this issue has two sides to it. The first is crime and meth, the second is meth and addiction.
"We need money, treatment and programming," Mogen stressed. She added her eyes were opened when she became the head of drug court, a program that only has funding for 10 participants.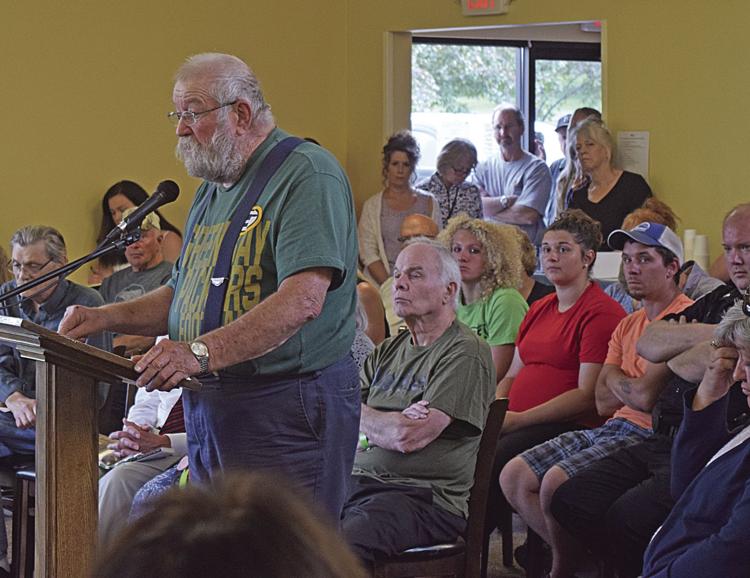 Mogen also pointed out that Burnett County's meth diversion program is number one in the state, it is also the first in the state. However, the program only has funding for eight spots.
The diverse crowd was there for different reasons. Some community members wanted to know what could be done to stop suspected drug houses from operating in their neighborhoods.
Others at the library wanted to get the word out that words like "tweakers" are derogatory and that addicts are people too.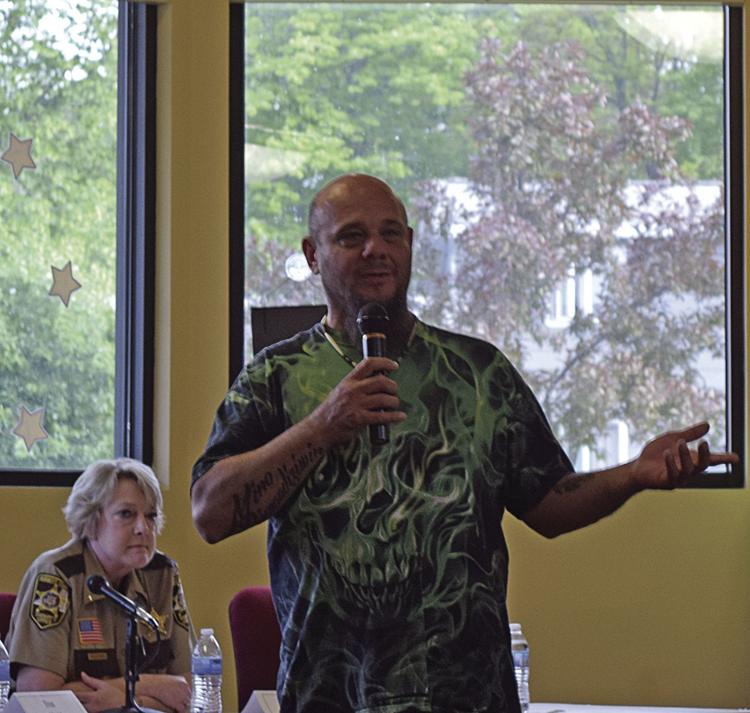 Mark Stoner of New Beginnings spoke about helping the community. New Beginnings has two centers in Siren and Hertel and they are a place where addicts can do sober activities.
"How can I help the community," Stoner said. "I see the ripple effect my actions had on this community."
There was a brief discussion about bringing a transition home for addicts into the community.
Many of the community members agreed with Natalie Finch when she brought up the popular joke about nobody in Madison caring about people living north of Highway 8.
Finch said Burnett County has more addicts than Eau Claire per population density.
Garza and Church both said they would take what they heard that evening and relay the information and the stories to the representatives.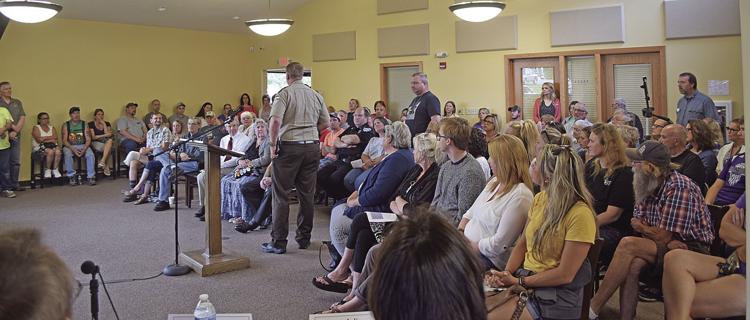 There was a discussion about bringing a workshop to the area for writing grants to help fund treatment and other programming.
Garza urged the people in attendance to continue sending letters, emails and calling their offices, "because that is how things get done."
"Our office represents the entire state and we get calls about the opioid and meth epidemics all day long," Church said. "The best thing you can do is use your influence and make your voice heard."