Over the past 24 years Nexen Group Inc. has donated over $1 million back in to the community with the help of United Way St. Croix Valley.
Nexen is a manufacturing company with their Headquarters based in Minnesota and their manufacturing location in Webster on Industrial Road. They have worked closely with United Way over the past two decades because they have the ability to raise money that goes directly back into their community.
"Our corporate office has always had United Way," United Way Chair for Nexen Al Steiner. "I remember 20-some years ago thinking that'd be a really good program to have up here."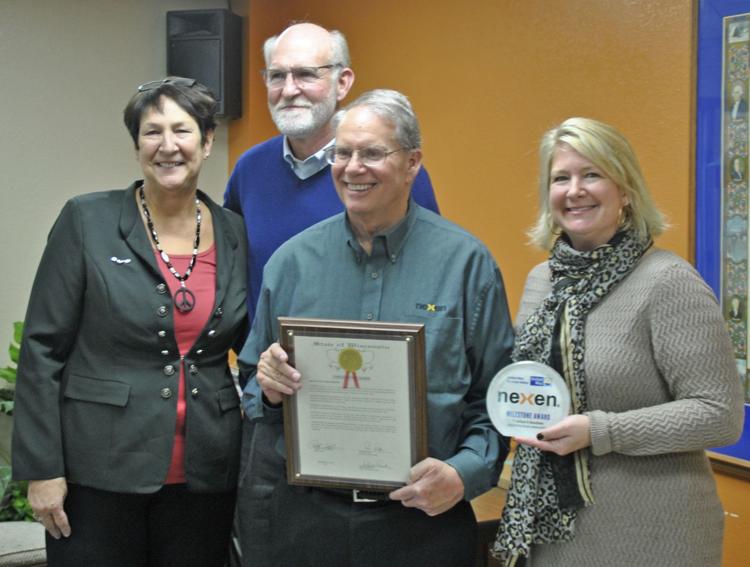 Steiner said they have been donating ever since. The money is raised through various fundraisers, including bake sales and silent raffles. Nexen is the third largest contributors to Untied Way St. Croix Valley.
"Our first year we raised $3,000," he said. "This year we donated over $30,000 and all the money goes back into the community."
Workers and community leaders packed into Nexen's lunchroom for the occasion. Nexen has donated to causes in Burnett and Washburn County's. Some community organizations invited were Aging and Disability Resource Center (ADRC) of NW Wisconsin, Interfaith Caregivers, the Salvation Army and the Danbury Fire Department.
Denny Blodgett of Interfaith caregivers said thanks to the donations they have been able to deliver 973 loads of firewood, build or repair 100 wheel chair ramps and have been able to provide 2,000 children with Christmas gifts.
"All of that has been accomplished in just five years," Blodgett said.
Dan Conroy gave a brief history of how Nexen and United Way began working together. He gave a lot of credit for the program taking off to John Coughlin.
"This is all about you, the employees. I am very proud of all of you," Conroy said. "Something I learned from United Way is that, 'you cannot live a perfect day without doing something for somebody else'."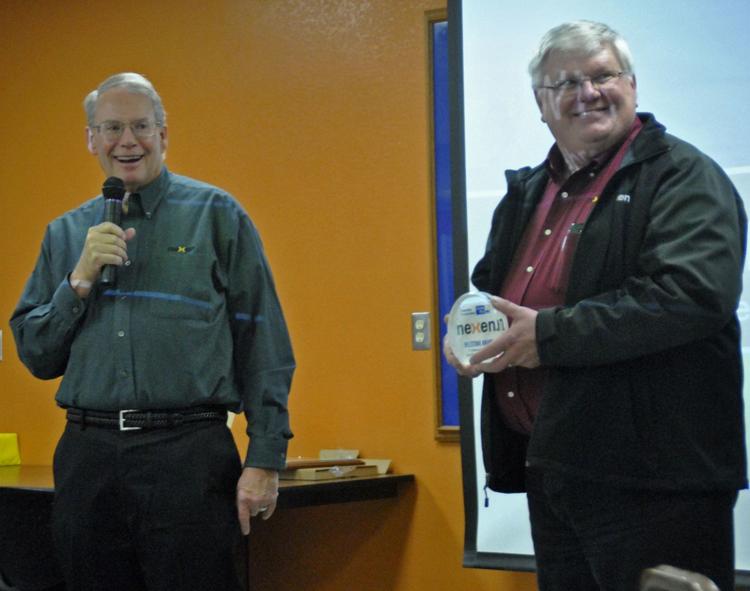 State Senator Patty Schachtner was in attendance to presented a citation and plaque to Nexen for their charitable contributions over the years.
The plauque states, "the members of the Wisconsin Senate, on the motion of Senator Patty Schachtner, does honor and congratulate Nexen group, on reaching the mileston of raising $1 million over the last two decades for their local community through their United Way St. Croix Valley Campaign."
"Great things happen when we come together as a community," Schachtner commented. "Thank you very much Nexen employees."
The United Way served lunch to Nexen employees after they were promised one if this occasion ever occurred.
"We promised if you ever raised a million dollars we would serve you lunch and it's official now, so we're more than happy to provide it," said Ann Searles, of United Way.
Steiner concluded, "This is for you guys and what you've done for the community."