The Grantsburg library is home to a new and improved children's play area. They will now have gross motor skill toys and STEM oriented materials in the library.
At the ribbon cutting ceremony Tuesday morning, the kids had to be reminded it was a special day and not to just run into the library and start playing right away. Library Director Kristina Kelley-Johnson spoke for a few minutes and then Caylin Muehlberg, Cathy McCabe and Sara Christopherson joined her in cutting the ribbon and officially opened up the new creative learning space for the kids to enjoy.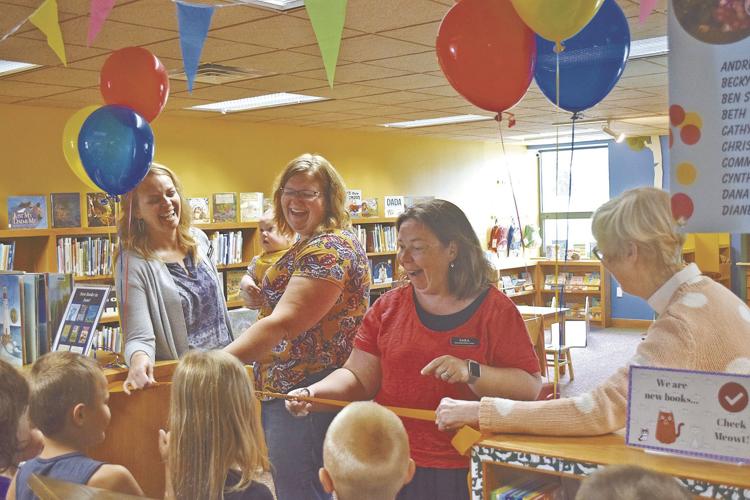 "STEM learning is important in our community because of the many manufacturing jobs in the area." said Kelley-Johnson. "Our library can help children grow pre literacy skills and prepare them for the STEM learning they need to become school-ready."
She added these materials can help students avoid the learning drop that often occurs over the summer.
"Our toy selection had gotten a lot of wear and tear over the years," Kelley-Johnson said. "Libraries are now becoming more intentional with their toys and learning material and we are joining that movement. We have gross motor skill toys for babies and then STEM material for older kids."
"Over 30 families and individuals donated to this kids' area. We've also had great support from the community" Kelley-Johnson said to a library full of kids and their parents.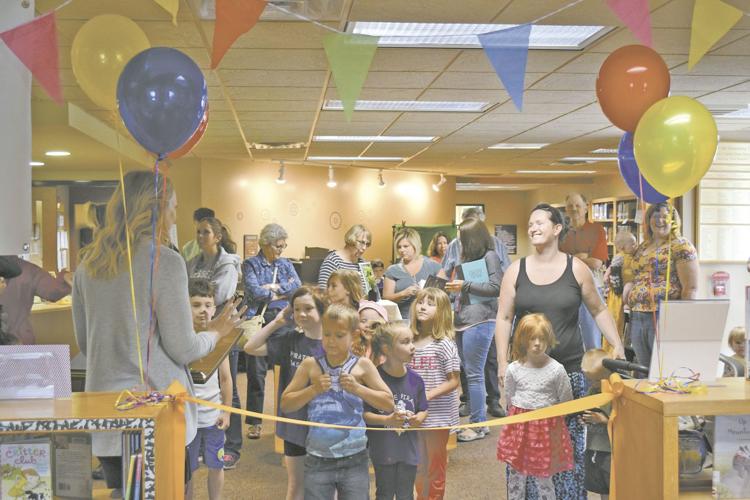 Kelley-Johnson said she wanted to create a place where kids can learn, and parents can interact with their children and connect with their community.
"We're pretty excited about all of the work the library is doing to better serve our youngest patrons, but there is still a lot of work to do to meet their needs."