BURNETT COUNTY––The natural resources committee voted unanimously in favor of the proposed moratorium on livestock facilities licensing after nearly three hours of a public hearing at the Government Center.
"The purpose of this ordinance is to allow Burnett County to impose a moratorium providing adequate time to study, review, consider and determine whether amendments to the Livestock Facilities Licensing Ordinance," the ordinance states. It continues to state if a new ordinance is required to protect public health of safety in Burnett County.
Burnett County Corporate Counsel David Grindell said that the moratorium would most likely not hold up in court with the application for the proposed CAFO in Trade Lake. Although their application has not been completed they have submitted their preliminary permit for a hog CAFO.
The moratorium states any new livestock facility that will have 1,000 or more animal units will be postponed for a 12-month period while a special study committee reviews the various safety concerns that have been brought up over the last couple of months.
The Wisconsin Department of Natural Resources (WDNR) defines 1,000 animal units as 1,000 beef cattle or 750 milking cows or 200,000 chickens.
The Burnett County Board of Supervisors will create an eight-person special study committee known as the Large-Scale Livestock Study Committee. It will consist of three elected officials, three Burnett County Staff members, two interested Burnett County Residents and property owners.
That ad-hoc committee will have a year to study all aspects of CAFOs and then possibly another six months to complete their task.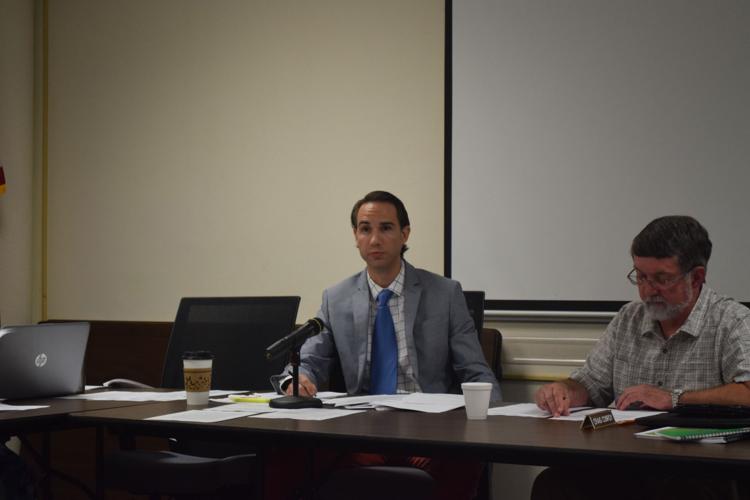 County Administrator Nate Ehalt added, "if they finish the task early it could take less than a year."
The committee has also been given $20,000 to do research and to follow through with necessary studies.
The moratorium also states, "The Large-Scale Livestock Study Committee shall report its recommendations on appropriate county- level regulatory approaches relative to the siting and/or operation of livestock facilities within Burnett County to the full County Board of Supervisors at least 30 days prior to the end of the moratorium, adopted pursuant to this ordinance or as soon as the Committee has developed recommendations based upon its research, whichever comes soonest."
Dozens of citizens gave their opinions on the moratorium on confined animal feeding operations or CAFOs and their potential impact on the community at last week's public hearing.
More than 30 people spoke in favor of the moratorium on CAFOs in Burnett County. On the other side were six people against the moratorium and therefore for CAFOs.
A few of those in favor were from Suidae Health and Production as well as one person from the pork industry.
Veterinarian Amber Stricker from Suidae told the committee she grew up on a farm in Iowa and works with the animals every day. She said the CAFO operation is normal and people should not worry about it.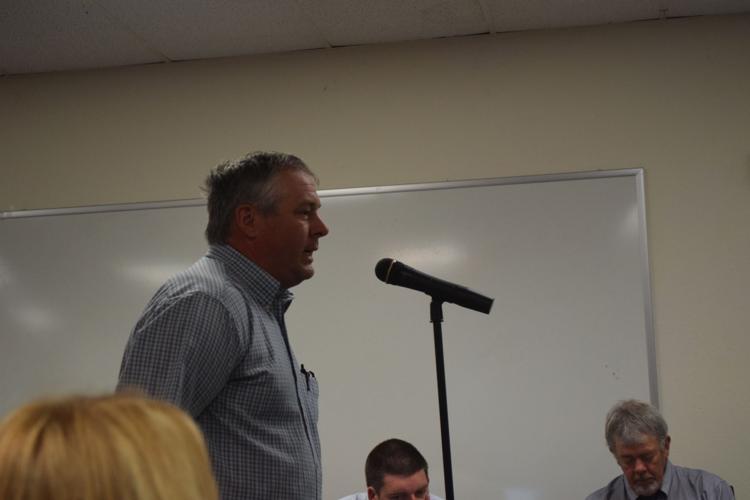 Another vet with Suidae Matt Anderson spoke as well. Anderson said he is part owner of Suidae and he has never dealt with the issues that the residents were worried about like overwhelming smell, contaminating the groundwater and decrease in home values.
Jeff Sauer, who submitted the CAFO application through the WDNR, brought up a CAFO in Barron County that he says has not had any of those issues.
"It's the largest poultry CAFO in Western Wisconsin, it has created and helped their robust economy," Sauer said. He continued to say that most of the worries from the public are fruitless and that CAFOs are safe.
At this point in the hearing there was some jeering and shouts from the hostile crowd, many of whom have been working against the proposed hog CAFO for months.
These people have been to countless meetings over the last couple of months and have been doing their research on CAFOs. There is the amount of liquid manure that could be stored at the facility. Many have speculated it would be over 60 million gallons of manure produced in just six months.
The moratorium will be voted on by the full county board at this week's meeting July 18. At that meeting the board is expected to appoint the eight members to the Large Scale Livestock Study Ad-hoc Committee.