If you're a fan of American Pickers, the TV show about a couple of Midwestern guys who travel across America in search of rare artifacts and national treasures that they can buy from the collectors they visit and then sell in their antique shops, then you'll love Webster's newest business, Log Home Antiques and Decor, owned and operated by newcomer Stacie Getzie.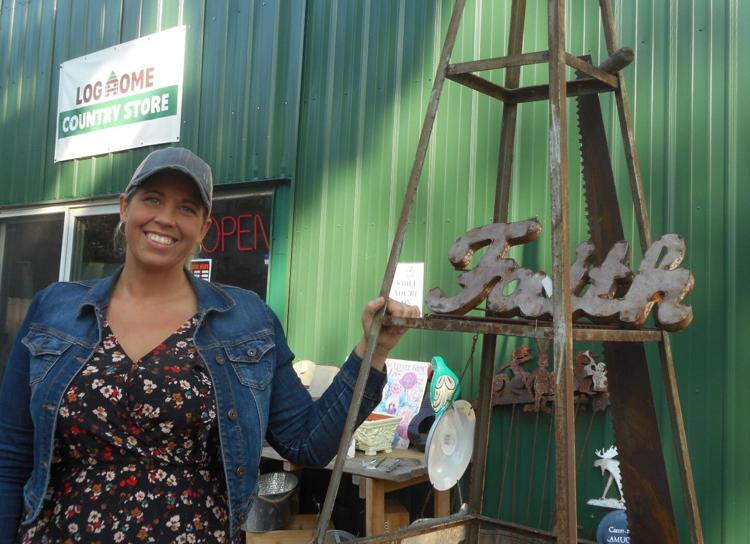 Even if you're not a fan and love exploring antique stores to run across special treasures for your home or cabin, discover vintage comic books and clothing, or find that special collectible as a gift, then Log Home is your destination, located at 25947 State Road 35, just south of Webster.
The business has been open since June, filling up with 28 consignment vendors and featuring outdoor flea markets on the first weekend of every month. This year's last flea market is Friday through Sunday, October 2-4, in conjunction with Log Home's grand opening.
River Falls native Getzie grew up in River Falls, daughter to entrepreneurial parents who owned a number of businesses. She was a part of the family business, accompanying her parents to arts and crafts events, antique shows, garage sales and flea markets. "Soon they became pickers, and I got into that with them," she said. For years, she dreamed of one day opening her own store.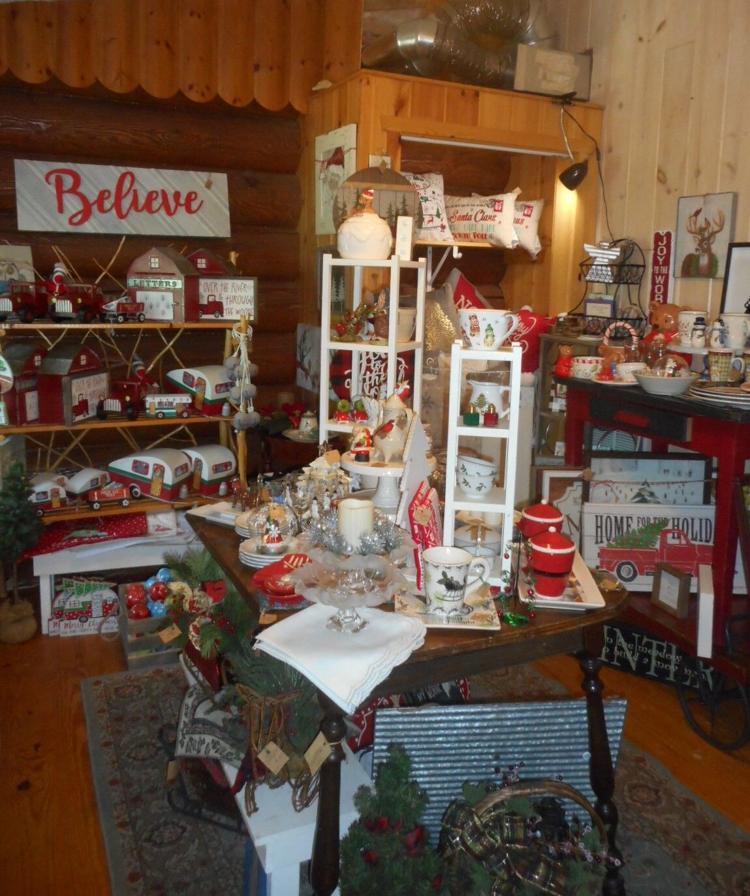 After graduating from the local high school, Getzie went through a series of academic changes, starting with the Minneapolis Business College for graphic design, then studying nursing, and finally switching to business, obtaining an associate degree in business management from Chippewa Valley Technical College. Currently, she works as an administrative assistant in the Special Education Department for the New Richmond school district.
"Recently I needed a change in my life, so I sold my home in New Richmond and wanted to realize my life's dream," she said. "I just started driving up State Road 35 north." She continued, "It's beautiful up here with lakes and a lot of land. I have three sons who love to hunt and fish with me. We can enjoy not only having the store, but also the north woods."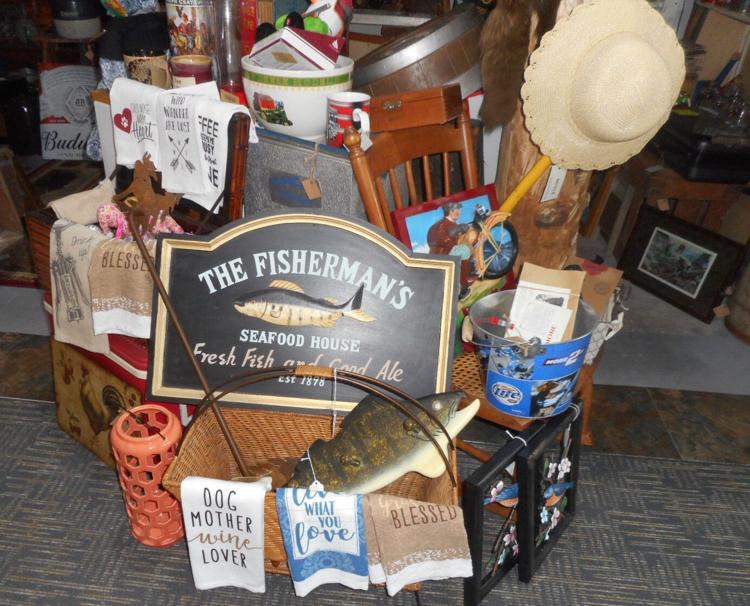 The property she found was first listed as residential, but later Getzie found out that the house and the adjacent land were zoned commercial after all. "I went into the log home, fell in love with it and knew it would be a great [business] place."
Vintage comic books and more
"We have new and old items, refurbished items, 1800s furniture, custom flannels, beautiful hand-made jewelry, collectible tools, custom-made products, vintage dishes and glass, man-cave decor, framed art, collectibles, and, of course, antiques." She continued listing, "One vendor offers more than 4,500 comic books dating from the 1950s; there's a collection of vinyl and shellac 33 1/3 and 78 rpm records from the early 1900s as well as a year-round Christmas room."
Getzie said right now her rental space is full, but she accepts consignment "drop in" items. Come spring, another 1,100 square feet will open for vendors. "I enjoy the unique items that have already come into the store and look forward to people bringing in their treasures and picked items to sell."
Log Home hours are Friday and Saturday, 9-5; Sunday, 10-2. The store will stay open for business through December. For additional information, visit loghomeantiques.com, email gstacie@yahoo.com or call 715.716.6910.