Juana Olson walked across the stage May 19 with the rest of the Grantsburg Class of 2019 students just like any other graduate.
However, she is not your average Grantsburg graduate – born in Guatemala and without being adopted probably would have starved to death as a child. With the help of a prosthetic leg, Juana has plans for the future and has a ton of support from her family.
"It was awesome," Juana's adopted mother Jenny Olson said at Juana's graduation party this weekend. "Based on where she came from, the fact that she had to overcome everything before the age of four, it was a victory for us. It really shows you it doesn't matter where you come from."
Jenny is talking about the struggles Juana dealt with in her home country of Guatemala. Her mother died during childbirth and her father wasn't around. Her uncle couldn't take care of her and turned her over to a state mental institution and she eventually ended up in an orphanage.
In 2003, if Juana wasn't adopted they were going to "hack her leg off." Jenny had been talking with a social worker in charge of Juana's case and explained the Olson's were interested in adopting Juana.
Tests revealed Juana had some type of hepatitis and later that she had Pterygium, a congenital deformity. A few months later her leg was amputated with everything being taken care of by the Shriner's Hospital.
"We are so grateful for everything the Shriners have helped us with," Jenny said.
The Sentinel's reported on Juana's journey back in 2005 when she was just starting early childhood classes at Nelson School.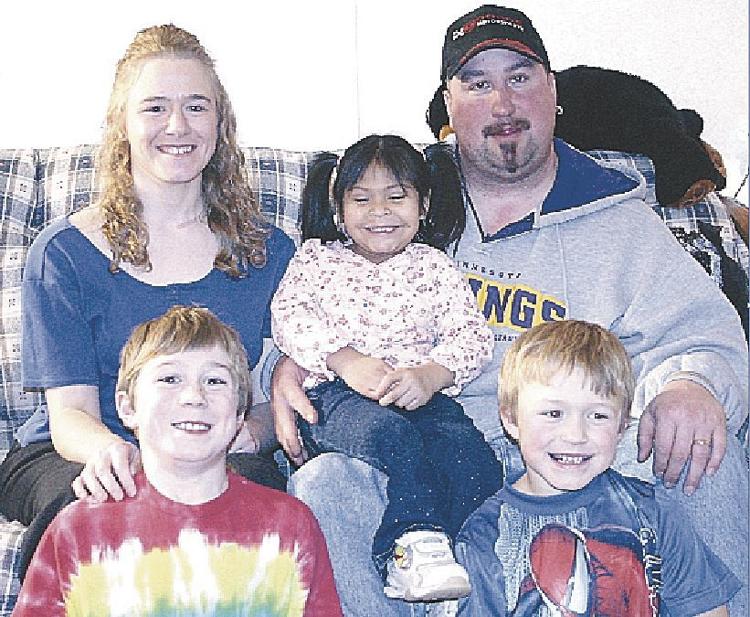 Fourteen years later, Juana is a high school graduate and is planning on going to cosmetology school with the hopes of becoming a hair stylist. She spoke about the fears of graduating.
"The ceremony was really exciting," Juana said. "When we were practicing before I was worried about tripping and falling on my face onstage. That would have been a disaster."
Her parents Jenny and Eric Olson do not mince words when talking about the dire situation Juana was in before they adopted her.
"She would probably be dead," Eric said. "She could have starved to death within a year if we wouldn't have adopted her."
They are incredibly proud of their daughter. The Olson's have two sons, Erland and Garrett.
Over the last 14 years, Juana has gone through 8 different prosthetic legs and a walker she used when she was very young. They are all lined up in a photo Jenny shows off. Juana has participated in Little Miss Wisconsin, which she has a finalist trophy from.
In school, Juana was involved in choir and band.
"I played the flute, clarinet and saxophone," Juana said.
"She's also really good at art. She's had work in the school display case," Jenny adds.
"She was also involved in drama. Not the drama club, just drama," Eric says half-jokingly as Juana gives him the side-eye glare.
Eric and Jenny are both proud to see how far Juana has come. Her graduation party is full of friends and family.
When asked about what it was like seeing Juana walk across the stage Eric jokes about not being able to see her behind the podium and Jenny starts to cry.
"Just to see how she's grown over the years," Jenny said. "She's an inspiration to a lot of people."
Juana explains she puts others first in any way she can. She always tries to help other people.
"High School was fun," Juana states. "That was the end of a chapter and now I'm ready to start another chapter."