There will be 72 Grantsburg children this year that will be receiving Christmas gifts thanks to Darla and Cliff Harper's Country Store and the local community.
After Darla and Cliff moved to Grantsburg five years ago, she began to ask around the community what Grantsburg does for the children during Christmas. She discovered there were a few different county Christmas drives for the children, but none for just the Grantsburg community. She decided to start an annual toy drive for children in Grantsburg and called it Kids for Christmas.
The first year that Christmas for Kids kicked off, 40 kids received gifts to brighten their Christmas day. This year was the fifth year for Kids for Christmas, and it was the biggest yet, donating boxes of toys to 72 Grantsburg children.
Families can begin applying for this program on Nov. 1 of every year, with the deadline being the end of November. The age limit is 0-18, not excluding any children, the only exception is that the children need to be Grantsburg residents, being a part of the Grantsburg School District.
Each child gets assigned a number and a tag. On these tags, it has the child's age and some of their interests. These tags are then placed on the Christmas tree within The Country Store. Anyone wanting to purchase gifts for these kids, takes a tag from the tree and purchases gifts based on the interests of the child.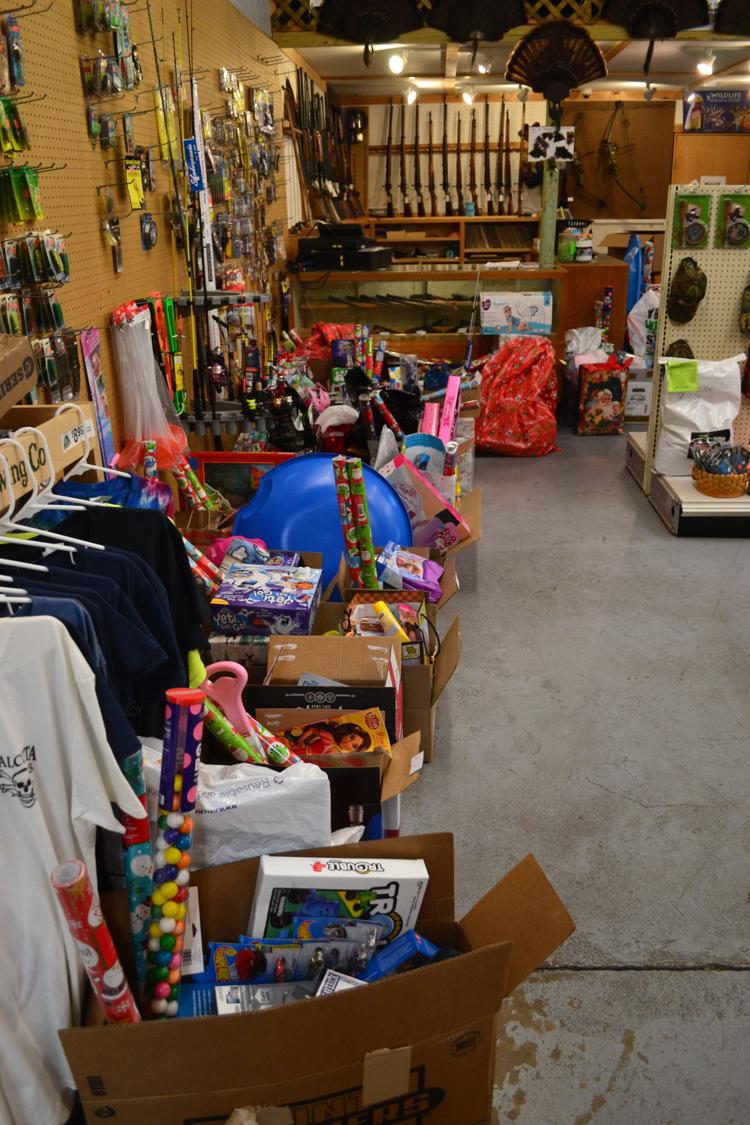 For those not wanting to purchase gifts, monetary donations are also accepted. These monetary donations are used to purchase wrapping paper, tape, stocking stuffers and gifts for children whose tags were not grabbed.
Darla is very excited to be a part of this program and hopes to continue it for many years to come.
"It just warms my heart, the people in this town are so awesome and they love that it's local. It warms my heart when people bring stuff in, come and get tags- it brings tears to my eyes."