The St. Croix Tribal Police Department announced over the weekend that retired K-9 Auggie unexpectedly died on Sunday.
"It is with sad news that we mourn the loss of retired K-9 Auggie as he unexpectedly passed away on October 4, 2020 with former K9 Officer Krupa and family by his side," the department said in a social media post.
Officer Caryn Krupa said, "It is just really sad to see him go so soon."
The Facebook post prompted hundreds of reactions.
K-9 Auggie completed his narcotics detection certification in 2013 after being selected and trained at the Minneapolis/St. Paul Airport.
The post continued, "K9- Auggie helped make countless seizures of narcotics during his service including a stop resulting in the seizure of 26 grams of methamphetamine and a truck."
K-9 Auggie retired in 2019 and continued to live with K-9 Officer Krupa.
Krupa told the Sentinel, "Auggie was just an incredibly awesome dog."
She explained that Auggie was never supposed to be a narcotics search dog.
"We found him in a shelter. We raised him, trained him and then he became a police officer."
Auggie lived with Krupa and her family. She said her one of her son's first words was 'Auggie.'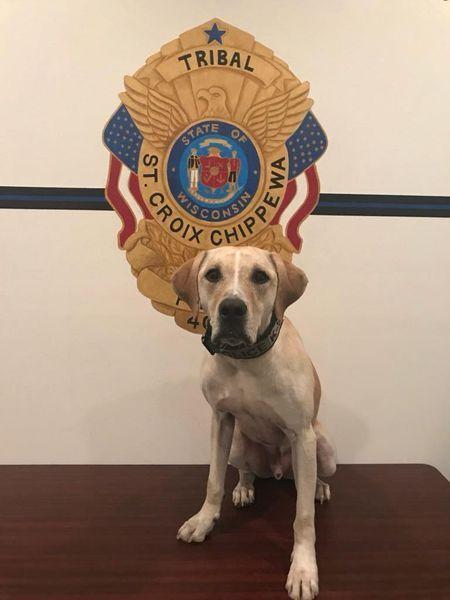 "He would go around the house saying it over and over, 'Auggie, Auggie, Auggie.' Just an awesome dog."
The St. Croix Tribal Police post concluded with, "(Auggie) will be greatly missed by the St. Croix Tribal Police Department, and countless others."