Something as ordinary as pull tabs can be so beneficial to others.
James Smith has been collecting tabs for over 45 years. His mother was got him started with it to keep him busy. 
He stays busy with the tabs and his day job at Diversified Services Inc.(DSI) based in Siren. He spends all day assembling boxes for brass couplings that the company manufactures and sends to Parker-Hannifin in Grantsburg.
"I've got a collection box for tabs at work and here at home."
Smith lives at Shady Knoll Home in Grantsburg and it is the hub of his entire operation. He first sorts through the pull tabs and sorts them. Then he cleans the tabs and removes the sharp edges. The tabs then get boxed up and pile up at his house.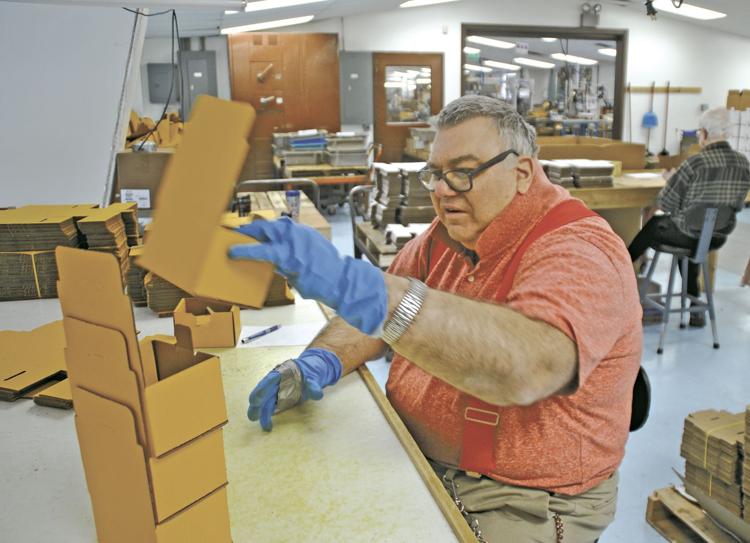 What happens with all these tabs?
Smith takes them to the Pine City McDonalds and they are then sent to the Ronald McDonald House in the Twin Cities.
He recently delivered 16 full boxes of tabs to Pine City and says that each box holds approximately 19,000 pull tabs.
In 2019, he has collected over 700,000 pull tabs with help from locals who drop off tabs as well as family members around the country that collect tabs for him. He has friends and family in Texas and North Carolina that send him tabs.
He often reiterates why he does this work.
"It's much better than sitting around and it's good for other people."
The Twin Cities Ronald McDonald House has raised more than $800,000 with the pop can tabs program.
Smith makes sure to add his information on and inside the boxes he donates, so the Ronald McDonald house can keep track of all of the pull tabs he has donated over the years.
Smith, who will be turning 66 next year has no plans on slowing down.
"I do this everyday and I don't want to stop."