Grantsburg Village Trustee Russell Stone made his thoughts about the new red cement on Madison Avenue clear Monday night.
Stone asked public works director Chris Bartlett about the red cement that was poured along Madison Avenue over the summer as part of the CBDG project to re-invigorate downtown Grantsburg.
The red cement was poured to make the sidewalk more eye-catching.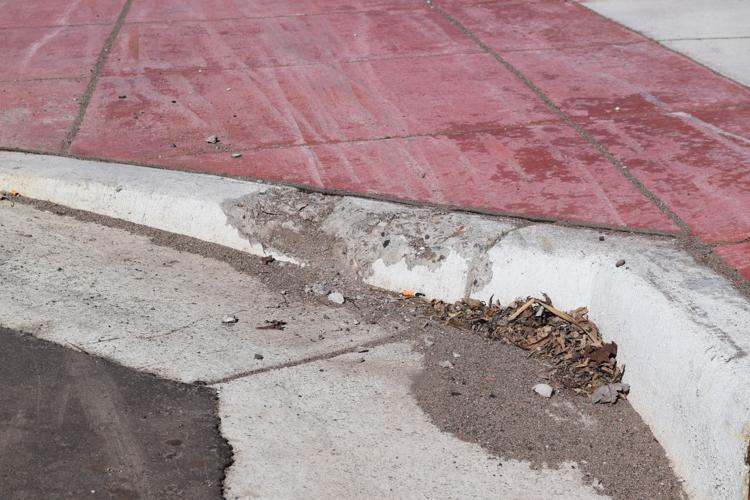 "Has anyone looked at that horse-bleep concrete job?" Stone asked after Bartlett's monthly report. Stone added it had been poured eight months ago.
"The concrete is stripping off," Stone observed during the meeting held on Zoom meetings. "It's already chipping and stripping away after only eight months."
Bartlett responded saying he had not taken a close look at it recently.
Stone concluded, "Well I think that red cement was a waste of money."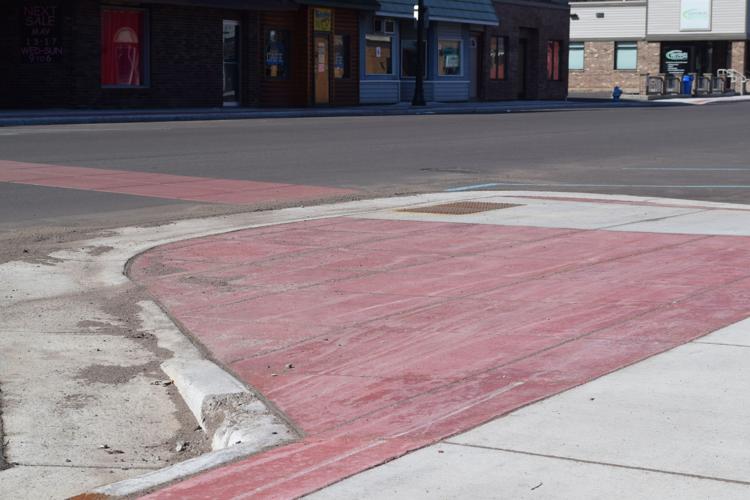 The Village was awarded a Community Development Block Grant for Public Facilities (CDBG-PF.) The 50/50 grant will be used to fund several projects to re-invigorate downtown Grantsburg and Madison Avenue. The CDBG-PF is a program sponsored by the Federal government and the U.S. Department of Housing and Urban Development (HUD) with the money being dispersed by the Wisconsin Department of Administration.
The project is estimated to cost $760,000, Grantsburg has been awarded $380,000 and the other half will come from the village and may include in-kind donations.