There is an alleyway between Jensen Sundquist Insurance Agency and the Senior Center downtown Grantsburg. This alleyway is being used to support the growth of local artists by giving them a safe place to come and show off their artistic talents through painting.
Thorne Carter was a junior at the Grantsburg High School when in his US Government class, he had to write a letter to a government official. He wrote to Larry Ebersold and the village board wanting to find a space for the public to paint and get into art. Below is an excerpt from his letter:
"A public, artist-maintained and reusable canvas such as a brick wall could provide and master different large-scale mediums. Not only would this wall be available to younger, inexperienced artists, but would also create a space for local artists to display their art to the public. Our community would be able to create artists that would be masters in their craft, able to take on newer and more professional projects to benefit the Village and express themselves more freely as they do it.
"As an artist, I receive my inspiration from others and feel the need to reciprocate, to assist, to help strengthen younger artists in their skills. Whether it is a hobby or an avenue of lifelong success, I believe it is imperative that those who could possibly find interest in large scale art be able to access it easily and with support from their community."
Carter was invited by the board to present his ideas at one of their meetings. He explained to them that there was a lot of bad things happening in the community which could help be battled by an artistic outlet. He had already painted a mural in the middle school art room and at the Burnett Medical Center. Possibly having a place to paint murals, like in the alleyway downtown would be a nice place for the community to be able to spread their artistic wings.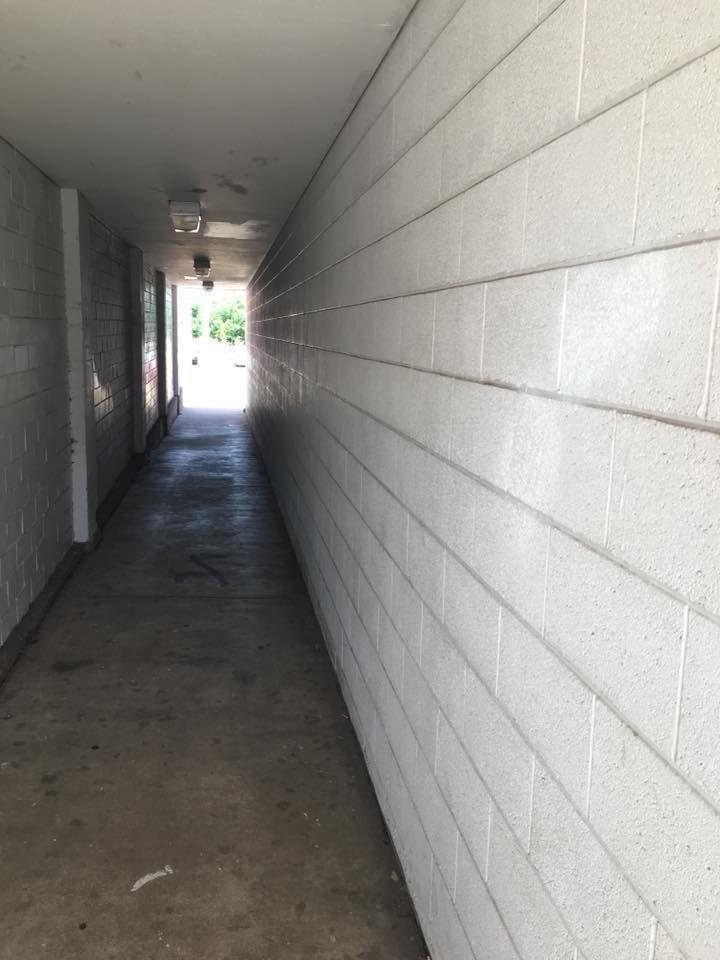 Around June of 2017, he was given permission by the board, Jensen Sundquist and the Senior Center to begin his project in the alleyway between the two businesses. The project became known as Grantsburg Public Art Space.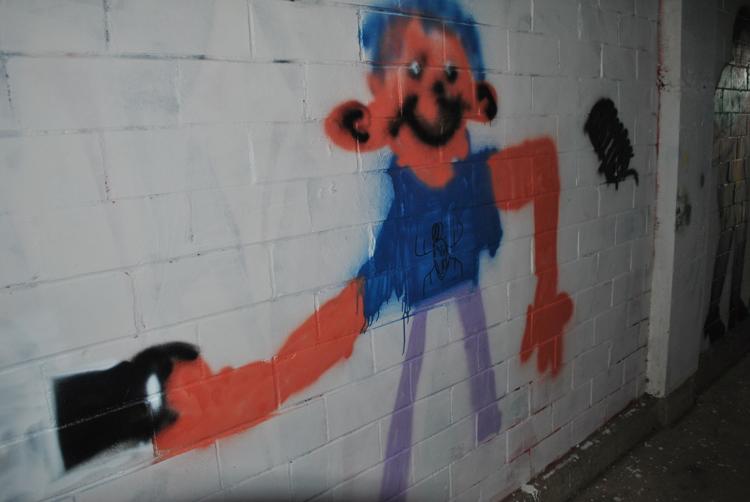 The walls start out a solid white color. The public, all ages, is welcome to come and paint on any part of the walls in the alley, but they are asked to please be respectful and not paint over any other artist's work. Types of paints that can be used are latex, acrylic, aerosol and wheat paste. It is asked that painting is only done between sunrise and sunset- please no painting after dark. If you are thinking of creating a mural that will need a larger space, reach out to the Facebook page, Grantsburg Public Art Space, and they will reserve a section of the wall for you.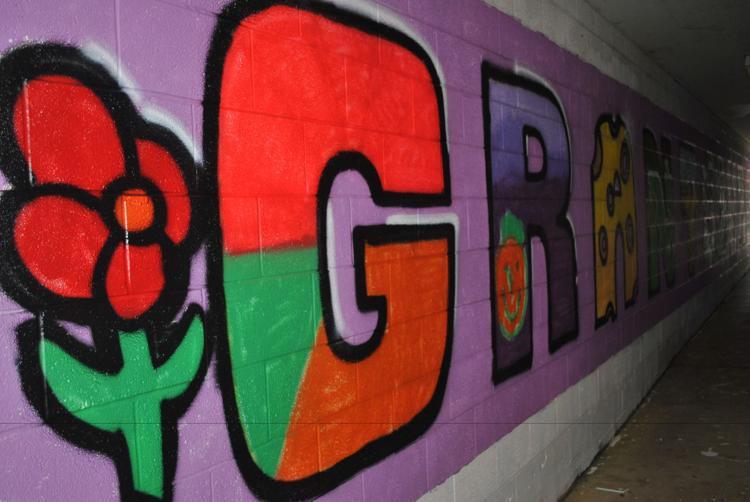 This project is being maintained and cared for by Carter and Adeline Dauer. Once a month, or as needed, they will re-paint the walls a solid white so that the community can continue to release their artistic talents. If you are looking for a space to paint in the alleyway and none is available, contact their Facebook page and either Carter or Dauer will lay a base color of white.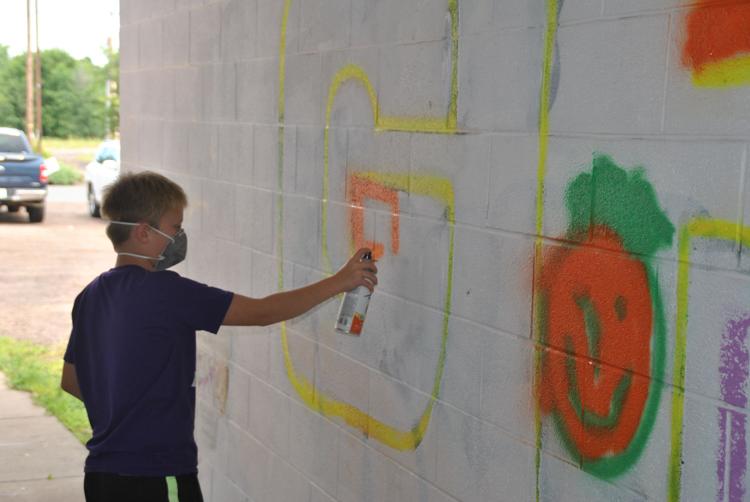 Carter is hoping that this project will possibly lead into something greater one day. He hopes that once there is a good group of artists, that they could possibly create a more artistic community and paint murals on the outside of buildings for local businesses.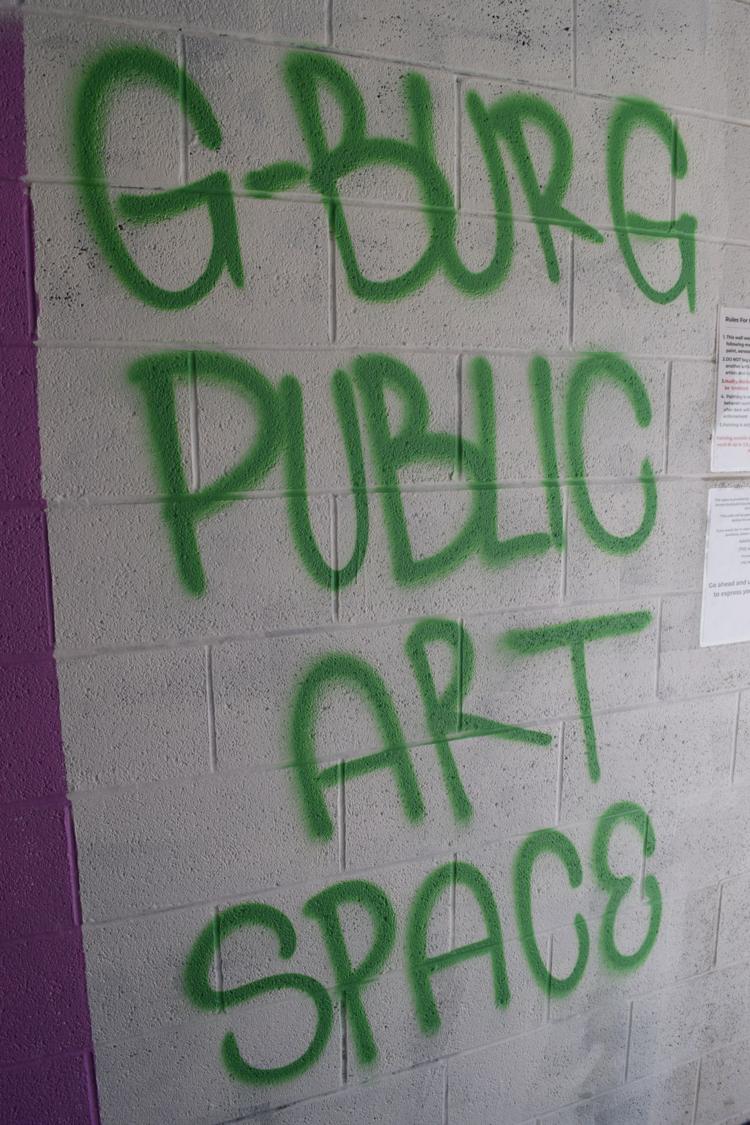 To see artists' work that has been created in the alley, visit the Facebook page or walk through the alley throughout the year and see new projects.