The Great Wall of Rescue is an adaptable grain entrapment rescue system and Grantsburg Fire Department is one of the few departments in the area with this system.
The system is used when someone is stuck, for example in a grain bin, and cannot get free by themselves. The Great Wall of Rescue is made of metal panels that are inserted around the person in the grain. The metal panels are then pushed into the grain creating an enclosed area around the victim.
The Great Wall of Rescue's website has a number of training videos and a description of what it does.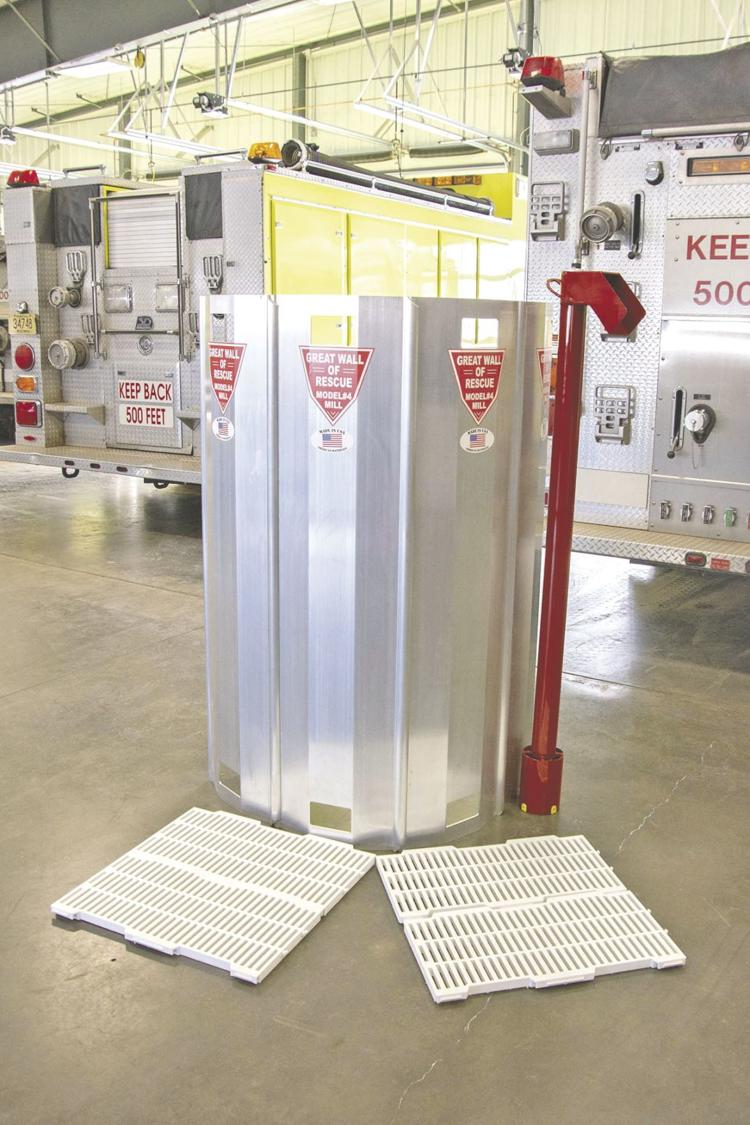 "The Great Wall of Rescue was designed to adapt to a multitude of grain entrapment rescue scenarios. The lightweight wall sections are easily maneuvered and can be aligned to form a wall, a tube, or other irregular shapes depending on the rescue situation and the number of panels available. Anodized ball-and-socket joints ensure smooth panel connection, and the joint was specially designed to have some range of movement, adding to the variability in shape," the website states. "We provide accessories to aid in rescue. Platforms are provided for a sturdy base for rescuers. The insertion step allows a rescuer to use his own body weight to push sections into grain, as opposed to hammering. The step also can be used to assist victims in climbing out of the grain as they are able. The removal pipe can be used as a support handle for the victim, or to remove the panels after rescue is completed."
Grantsburg Fire Department also has rescuer platforms that will be used by emergency services to stand on in an emergency to stop from also becoming trapped under the grain and a rescue auger which is used to extract grain faster than scooping the grain around the victim.
Once the panels are in place an auger or a scoop can be used to remove the grain from inside the system. Then once the victim is able to move around they can safely exit the grain.
The equipment was purchased with the help of a grant from the Burnett Dairy Cooperative. Burnett Dairy donated $4,400 to the fire department. The donation was made possible by a matching grant from CoBank's Sharing Success program.