It's going to be a couple of jam-packed days of fun with the 22nd Annual Gandy Dancer Days (GDD) coming up this weekend. There are more than two dozen events and activities for kids and adults happening in Webster and at the Central Burnett County Fairgrounds two blocks south of downtown. Admission and parking are free.
The weekend kicks off Friday at 9 a.m. as the Webster Ping Pongers invite folks of all ages and skill levels to come play games of ping pong and enjoy some goodies from the Lions Auxiliary bake sale at the Webster Community Center. Ping pong paddles and balls provided.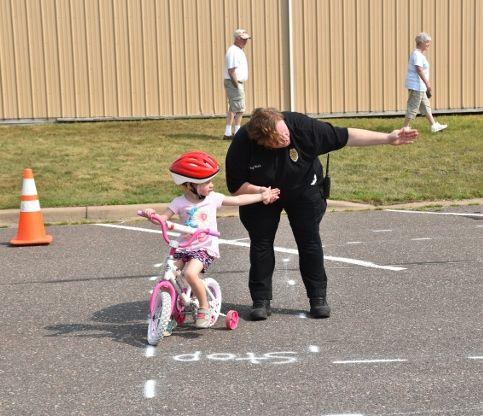 Further down Main Street, artist Jim Springett will display his wildlife paintings next to the Moonglow Cafe. He'll set up his easel to demonstrate his painting style as he creates an original work, which he will finish on-site and give away at 3 p.m., drawing the winner's name from those who've stopped by to watch him work. There'll be books for sale at the Larson Family Library starting at 10 a.m. and a block away at Grace United Methodist Church there'll be sloppy Joes, pies and ice cream.
Saturday's the big day for kids' events: the Bicycle Safety "Roadeo," Sawdust Pile Treasure Hunts, a free make-and-take art camp, "Bumble Bee Bonanza," with theater artist Chris Lutter-Gardella from noon to 4 p.m. at the ballfield pavilion, a children's book fair, and pony rides. Kids and adults who are horse-lovers can watch the McKenzie Mustang Saddle Club riders display their skills during their daylong horse show at the Fairgrounds arena.
For grown-up entertainment, folks can start the day with the Webster Education Foundation's 5K Run/Walk. Participants will meet at Webster High School; start time is 8 a.m. There's the Hunt for the Golden Spike - first clue posted at 10 a.m. at the Gandy Dancer Bookstore, downtown Webster. The person or team that finds the spike wins $50 cash.
Flea market and craft show enthusiasts can head up St. Road 35 just north of town to Emily's Luncheon to hunt for their own treasures from 8 a.m. to 3 p.m. or visit the Arts & Crafts Show at the Fairgrounds from 9 a.m. to 3 p.m.
The Dan Zimmer band will perform at the Fairgrounds Beer Garden from noon to 4 p.m. The American Legion guys and gals will serve brats, hot dogs, chips, sodas and root beer floats between 10 a.m. and 3 p.m. There'll be snow cones and cotton candy, too. The various food and beverage sales are fundraisers for the for the sponsoring organizations that count on community support.
The Webster Area Chamber of Commerce (WACC) -- Bill Summer of Webster Cog and Sprockett -- will provide a chance to cool off with its newly acquired Dunk Chair. "We're looking for volunteer 'Dunkees'," says Summer. "Anyone willing to be a good sport is welcome to come see me!" The Dunk Chair is also a fundraiser to support future Gandy Dancer Days.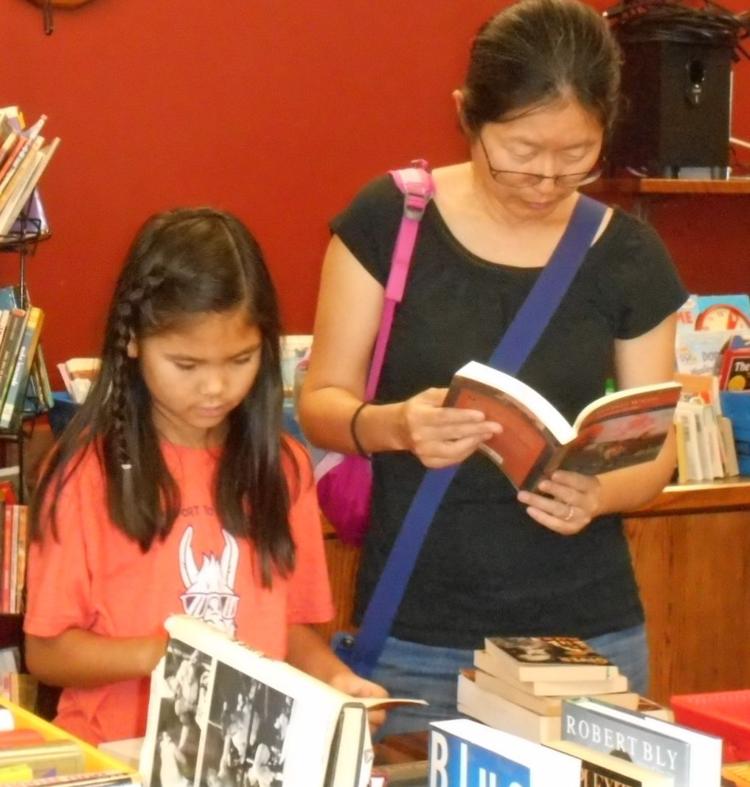 The party continues into the afternoon and evening with events and live music at Zia's Pavilion.
The Rex Cactus band will rock the night starting at 7 p.m. In case of inclement or severe weather, some events may be moved indoors, rescheduled or canceled depending on reports and warnings.
The Gandy Dancer Days complete schedule is published in the Sentinel and online at the WACC website, websterwisconsin.com.