FREDERIC – Youthful chess players from the Grantsburg and Frederic Library Chess Clubs gathered Saturday at Frederic Public Library for a day of chess instruction, chess games and making new friends.
Parents and adult chess players from the area joined the day, observing, helping and playing chess too. About 40 attended the five-hour event which included snacks, a noon lunch, door prizes and chess-related gifts. The Friends of Frederic Library sponsored the food and gifts.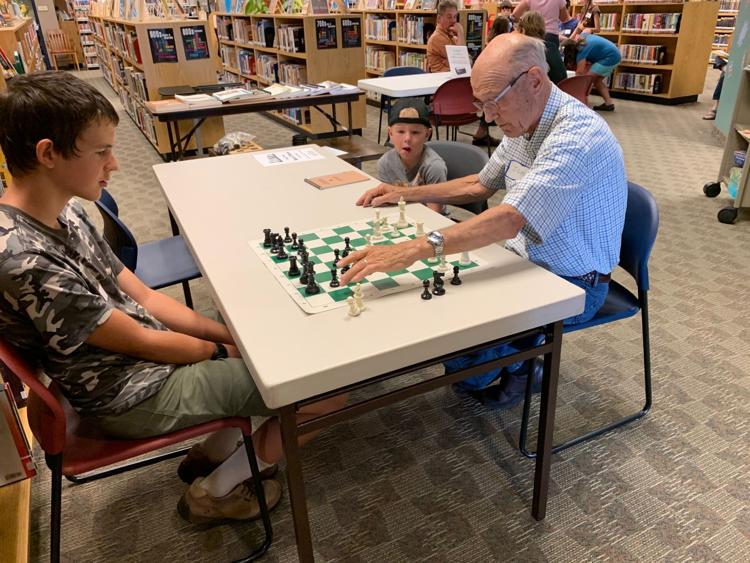 "Chess Fun Day" began at 10 a.m. with chess instruction for the youngest players and others new to the game. They reviewed how the pieces move and the rules of play.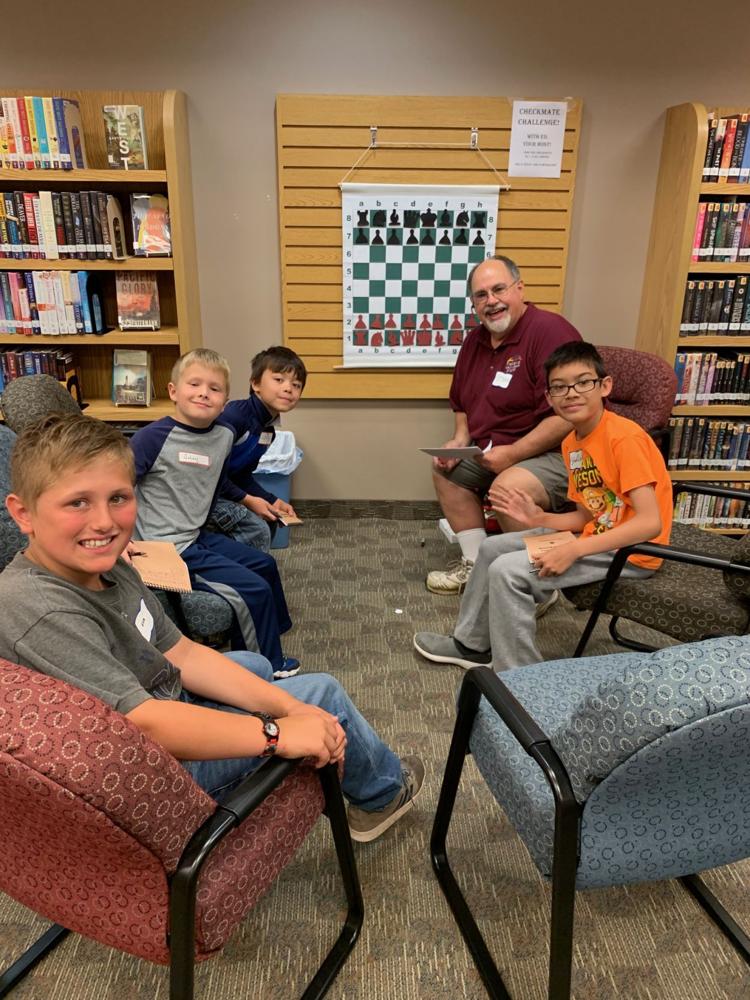 The more advanced players participated in sessions on finding the best move to the win a chess game in one, two or three moves. They learned to use a chess clock, which is often required in chess tournaments. In the chess notation session, students learned to write down all a game's moves in a special notebook in order to replay the game at a later date. Each student received a free chess notation book.
Grantsburg Library Chess Club Leader John Hunt says he learned to play chess as a boy and feels chess should be a part of every child's learning. "Chess is a great thinking and strategy tool," Hunt said. "It's fun and educational. In many parts of the world, chess is played in school every day."
For fun, some students also played "reverse chess" in which they tried to give away all their pieces first, and "bughouse," a fast, four-person chess game using two chess boards. The day culminated with Frederic Chess Club Co-Leader Eli Marek of Luck taking on 11 chess players at once, and winning 10 of 11 games. He is a frequent participant in the Wisconsin State Chess Tournament held twice a year in Oshkosh.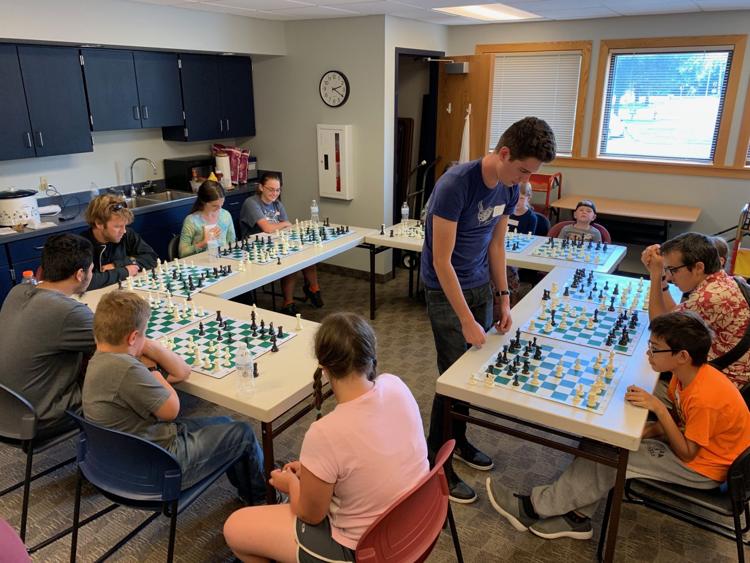 Frederic Library Chess Club co-leader Steve Briggs said their club started in January. "It's been great to see such progress in their chess skill level and confidence. While this event was purely fun and educational, we think many of these players will soon be ready to play in a tournament."
The Grantsburg Library Chess Club, which has operated continuously since 2011, is free and open to home-school and public-school students residing in the Grantsburg area. It meets at 3:30 p.m. on Wednesdays, January through March, in the Grantsburg Library Learning Center.
The Frederic Library Chess Club is free and open to all home-school and public-school students residing in the Frederic area. It meets year-round at 3:30 p.m. Thursdays at Frederic Public Library.