Christmas for Kids was a little different this year, for obvious reasons, however, Interfaith Caregivers were still able to help over 100 families this holiday season as Christmas for Kids provided almost 300 area children with presents.
"This is all we have left," Barb Blodgett said while standing in the quasi-warehouse filled with toys. "It was packed earlier today when we started since we've been collecting for months now."
Blodgett along with her husband Denny Blodgett along with countless volunteers make Christmas for Kids possible every year, thanks to donations from people and businesses in the area.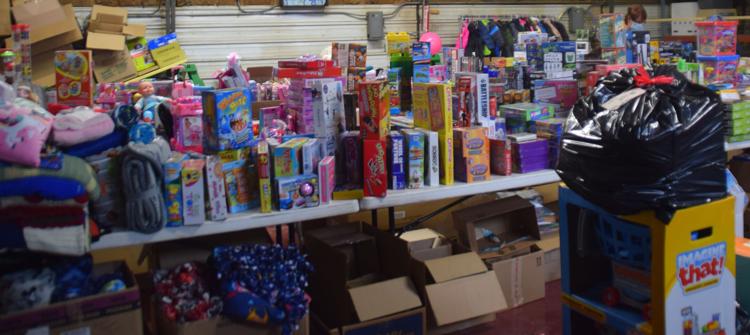 Blodgett said this year they gave gifts to 117 families and gave 290 kids presents to open this week. Families requested a wish list in November, it would have a number of questions like name, age, size and what they want for Christmas.
"They send us those wish lists and then we do our best to fill the wishes," Barb said.
The changes this year were simple and necessary. Instead of families going inside to pick up their gifts, this time it was a drive-thru operation.
Denny explained the car pulls up and hands out their number. Denny takes the number inside and comes out with a bag full of presents.
All of the hard work culminated last weekend with drive-thru deliveries on Friday and Saturday.
Interfaith Caregivers was flooded with donations this year as people and businesses have been stepping up to help those less fortunate.
"We always get a lot of donations of different sizes but we had donations coming in from everywhere," Barb said. She explained one business donated $4,000 in children's toys and another group donated $5,000.
The Blodgett's were modest and saying they only did a little work and volunteers for Interfaith Caregivers are the real stars of the operation.
"It would be impossible without the help of these ladies who put the presents together and keep everything organized," Barb said. "We're just doing what we know how to help people who need it."