SIREN––Customers of Fourwinds Market in Siren can order their groceries online, have them picked out and can then get curbside pickup all on the store's website or using their mobile app.
Freshway online shopping is the only online grocery shopping with curbside pickup store in the county.
"It has been going great so far, and we are so excited to be the only small-town store in the area offering this feature, we are always trying to find ways to make life easier for our customers!" said Jennifer Roettger, Freshway Manager.
Customers need to create an online account and then begin shopping. There will be a Freshway parking spot in front of Fourwinds where customers will pull up to during their pre-selected pickup time and will be greeted by a Fourwinds employee that will get the items in your car.
"No need to get out of your car," an employee told the Sentinel.
Weekly specials apply to online orders the same as in-store purchases and anything available for purchase in Fourwinds Market of the Fourwinds Bottle Shop are available for online shopping.
Shoppers will need to pay with a credit or debit card and they do not expect personal shoppers to be tipped.
If a product you want is unavailable someone at Fourwinds will contact you and ask if there is an applicable replacement. Fourwinds' policy states they will not charge more for a substituted item than the original item.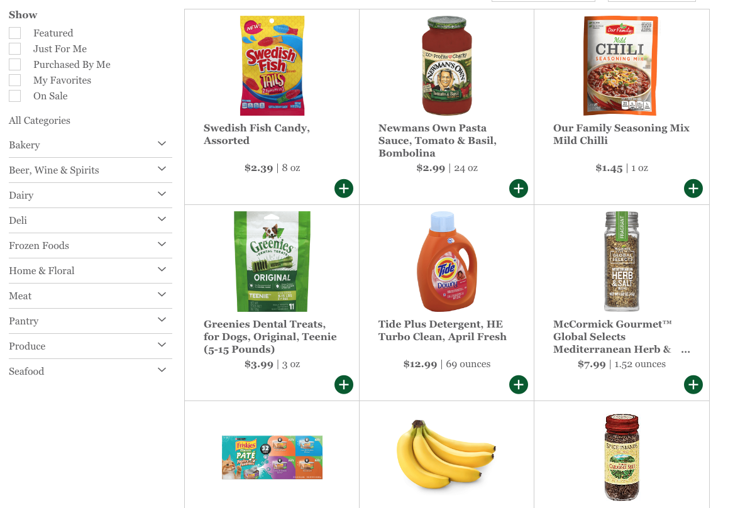 Fourwinds will have several personal shoppers that will pick out the best products. If you are not satisfied with the product, returns or similar to regular returns. Customers need to bring the item back along with their receipt.
There is no additional charge on items when shopping online to shopping in the store, besides the pick-up fee of $4.95 after the first two free pickups. Customers need to enter the promotional code of "Freshway" in order to receive their two free pickups.
"We do have curbside hours which end at 5:30. If customers are picking up after that time they might have to come inside to pick up their order, however we will always have someone here to have their order ready for them," Roettger said.
Alcohol and tobacco purchases are available through Freshway shopping. You just need to prove your age at the time of pickup.
"We are so excited about this new feature and hope that it helps you save a little time and lets you get back to life," a Fourwinds release stated.