Two candidates from each party will face off later this month in primary battles for the 7th Congressional seat. The primary will be held on Feb. 18 with the general election on May 12.
The seat was held by U.S. Representative Sean Duffy who resigned his seat last September.
He announced on Facebook he was resigning to focus his attention on his family. Duffy held the seat in the House of Representatives since 2011.
On the republican side, Jason Church and Tom Tiffany are the two candidates. They have both been strongly supportive of President Donald Trump.
Church is a U.S. Army Veteran and worked in U.S. Senator Ron Johnson's office. He was serving in Afghanistan in 2012 when an IED blast resulted in the amputation of both of his legs.
He has outlined his views on a number of opinions on his website, churchforwisconsin.com, including strengthening the military, stopping illegal immigration and working with farmers. The following statements are all from Church's campaign website.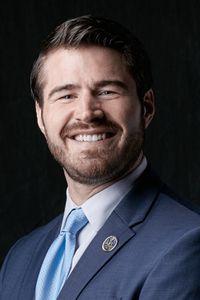 On military, "The U.S. must maintain the world's strongest military, and continue to fund, equip, and train the world's preeminent fighting force. We no longer live in a unipolar world, and aggressiveness from countries such as China and Russia are a threat to the American way of life."
On cutting taxes and reducing spending, "More money in people's pockets (whether at home, or in business) is critical for economic growth. Reforming current spending levels is necessary to ensure the health of our economy in the future."
On illegal immigration, "A nation does not exist without borders and enforcing the law is paramount. America needs a wall to prohibit illegal crossings and secure the border. Congress must help President Trump in passing comprehensive immigration reform and remove incentives for illegal immigration."
On supporting farmers, "Agriculture is the heart of Wisconsin and our district. I will support relief for farmers, making sure that our agreements open foreign markets to high quality American products."
Church is pro-life, he believes strongly in the second amendment and would like to see term limits implemented for members of Congress.
Tiffany currently holds office of State Senator and is based in Minocqua. The following statements are all from Tiffany's campaign website, tiffany4wisconsin.com.
On securing the southern border, "First and foremost, America needs to build a wall to secure our southern border. Then, there can be a broader discussion about ending chain migration and a merit-based immigration process."
On building a pro-jobs economy, "(Tiffany and his wife) were the proud owners of an excursion business, Wilderness Cruises, on the Willow Flowage for two decades. He used that small business experience to help more Wisconsinites find work than ever before in our state's history. In Congress, Tom will work with President Trump to ensure America keeps good, family-supporting jobs."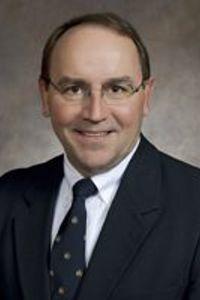 On draining the swamp, "In Congress, (Tiffany will) fight for your property rights against the bureaucrats in the swamp. He'll work to give more power to the people by cutting red tape."
On delisting the grey wolf, "For years, Tom has been one of the leading voices in Wisconsin working to have the federal government remove the gray wolf from the endangered species list. Wisconsin should be able to manage its wolf population on its own. The exploding wolf population hurts farmers' bottom lines, harms tourism, and reduces real estate values."
For the democrats, Lawrence Dale and Tricia Zunker are the primary candidates.
Dale announced his campaign in October. He has recently run for office as a member of the Green Party. His policy views are laid out on his campaign website, Dale2020.com
Dale supports Medicare for all, "The number one cause of bankruptcies for Americans over age 50 is the inability to pay medical bills, especially after becoming seriously ill which is when more expensive medical measures need to be taken."
On CAFOs, "We must make the (election) and the entire Special Election process a Referendum on the Republicans' Party leaderships' role in their obvious collusion with Big Agriculture interests that are destroying thousands of small, environmental sustainable small businesses in the dairy sector."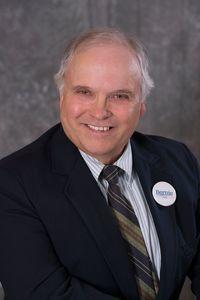 Dale has a Green New Deal for the 7th Congressional district that includes transitioning from timber to hemp. "Too many jobs are being lost in the pulp and paper industry in the 7th District. (Dale's) Green New Deal has plans for exploiting the exciting new multi-faceted profit making potential embodied in hemp production. Once elected, Lawrence will direct his staff to research federal, state, tribal and foundation sources to fund multiple commercially viable cooperative manufacturing ventures."
On legalizing marijuana, "(Dale) will support Congressional legislation to decriminalize marijuana and purge all felony records of those convicted exclusively of marijuana possession and distribution. Marijuana has been extensively vetted in many states and legalized because no medical evidence could be found indicating it is harmful in any way."
Dale's primary opponent Zunker currently serves as Wausau School Board President. She also serves as associate justice on the Ho-Chunk Supreme Court. The following information is from Zunker's campaign website, triciaforwisconsin.com.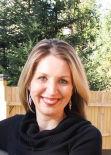 On healthcare, "Healthcare is a right. No one should die because they can't afford to go to the doctor; people should not go bankrupt because they can't afford their medication."
On farming, "Here in Wisconsin and in the 7th District, our farmers are at the core of our communities and have worked tirelessly to move the economy forward. Right now, they are facing a farm crisis. As the granddaughter of a dairy farmer, I saw firsthand the hard work our family farmers do. I am a vocal supporter of our small family farms here in Northern Wisconsin."
On education, "My Ho-Chunk grandma once told me "Education is the one thing they can never take away from you" and she spoke from personal experience. We must adequately fund our public schools and make early childhood education a reality for all students. We must ensure that students do not go hungry – hungry students cannot learn."
On the environment, "I believe we have an obligation and a duty to protect the environment for generations to come. Growing up, my family didn't have money for vacations and expensive outings – we enjoyed the free, beautiful outdoors at places like the Dells of the Eau Claire Park. That's why it was important to me to launch my campaign there."
Wisconsin Congressional district 7 encompasses all of Burnett County and a large portion of Northwest Wisconsin. It extends south to Juneau County and to the east as far as Florence County.
Gov. Tony Evers had initially set the primary for Dec. 2019 and the general election the following month. However, the Department of Justice told Evers' office those dates were in violation with federal law that requires time for overseas and military voters to submit their ballots.
More information regarding polling places, what's on the ballot and how to vote can be found at myvote.wi.gov.
The Sentinel will have primary results in the Feb. 19 edition.