"For those of you who still hold it's a man's world or believe Women's Lib is something new on the scene, take a gander at the above 1950 photograph. Pictured there is none other than the Seattle Post Office's own Meta Shepherd, Personnel Clerk (Relief), Lander Street Annex, who, believe it or not, was the first woman M-P in the history of the United States Army."
This is the opening from an article from a publication in Washington state in April 1971. Titled "Pistol-Packing Mama," the article explains how Meta Shepherd became the first female M-P in the Army.
"(She) certainly doesn't look as if she could use jujitsu to throw a two-hundred-pound male or expertly fire a sub-machine gun, – but she can!"
Shepherd's cousin, Elma Karels, stopped into the Sentinel office and showed a variety of documents and photos from Shepherd's life.
Karels found the documents after her cousin passed away in May in Arizona. She has been digging through "All her stuff was sent to us," Karels said. These documents, photos, and newspaper clippings arrived and Karels began digging through the stuff and started putting together the story of her cousin's life.
Meta Jean Shepherd was born and raised in Minneapolis. Her cousins lived in Frederic and would visit them over the summer. When she was 16 her family moved to Seattle. She attended community college and in 1949 joined the armed forces.
Shepherd went through 10 weeks of basic training at Camp Lee in Virginia. Then a call for volunteers for M-P duty went out and Private Shepherd signed up.
Her and two other rookie female cops were sent to Georgia for six weeks of M-P training at Camp Gordon.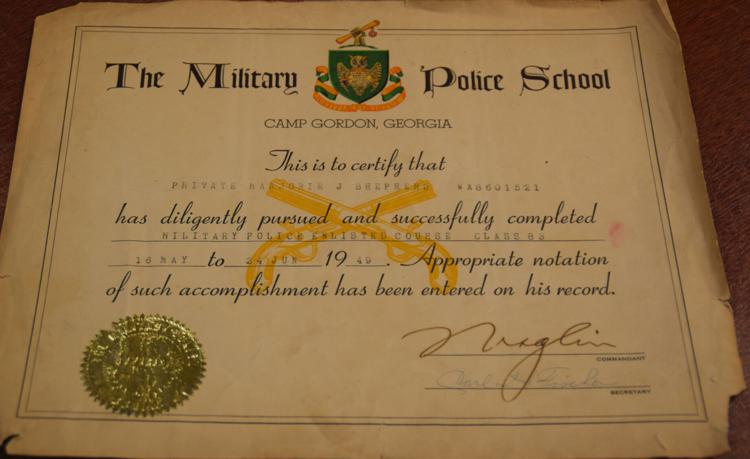 Shepherd said, "The girls really worked. They had the same exercise the men had, practiced judo for long sessions, took their marching right along with the men, and learned guard house procedure."
To gain experience the women would direct traffic and were trained to use different types of weapons including the 45, sub-machine guns and bayonets.
Shepherd recalled how difficult the training was in 1971 speaking of events 20 years prior.
"The toughest training experience was a long hike at night with only a compass for guidance, and without the use of a gun or flashlight. The hike was bad enough, but we were in rattle snake country, and I still get the shudders thinking about it."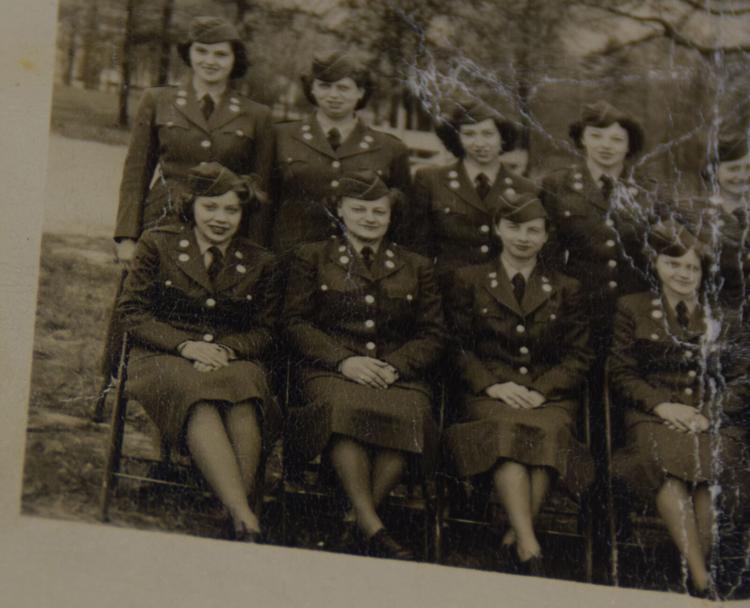 Following her military career she spent much of her career working for the United States Postal Service. She moved to Phoenix and continued working for the post office.
"She would talk about her service all the time," Karels said. "She was one of a kind."