This year the Fat Fish fat-bike race has been delayed but will be held on Oct. 31 starting in Webster. This is the third annual race, it was moved back from it's May opening and now has a brand new course for sand country-loving riders.
There is the staple route of the Fat Fish race, a 45.8 mile route. Organizers have added a second route, The Fenton Lake Route is a 100-mile winding through a variety of surfaces best for fat tire bikes.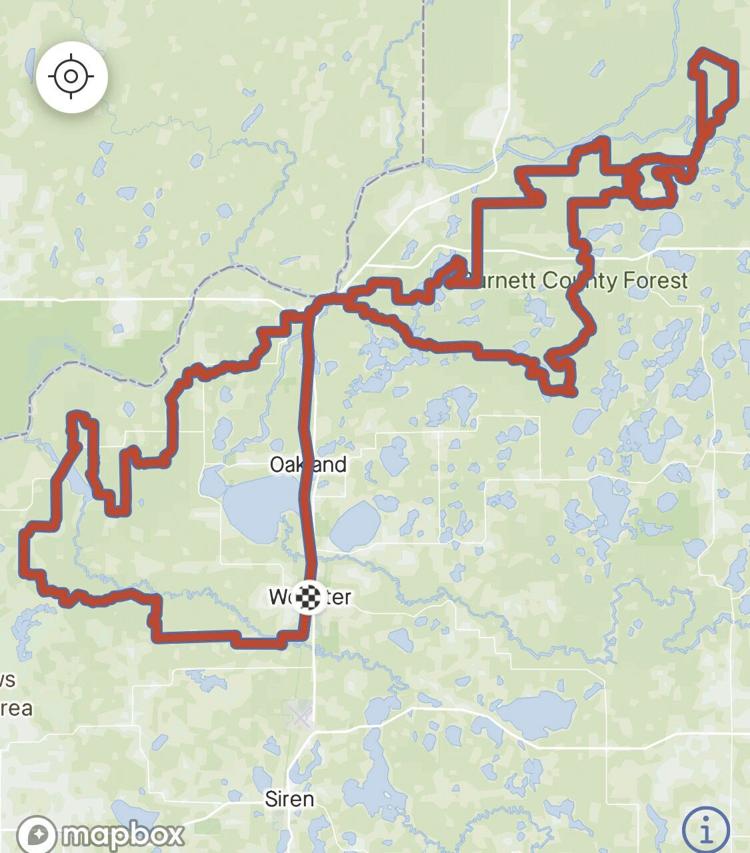 "The Fat Fish Fenton Lake is over 100 miles and ridden on a fat bike solely due to the immense amounts of sugar sand on this course," Alan Hane, race co-director said.Hane explained, "Fenton Lake will take riders over most of the Forty course and then proceed north east to the Namekagon river. We have had some riders on the Fenton 50 which includes this northern section with some of the elevation data we have seen is upwards of 5,000 ft. We advise riders to race the Fenton with fat tires and whatever hydration & nutrition they need. In a self sufficient manner with a few volunteer run check-points with water, nutrition & sanitation. We are expecting an average speed on this course of 10+mph with folks potentially finishing around the 9 or 10 hour mark."
Riders will start the race on Halloween morning at 5 a.m. in the dark.
The original course, the Fat Fish 40, has got some updates too.
"We decided to change up the courses southern section. This is going to be an incredibly fast paced section due to crossing straight west and diving right into Burnett County Forest," Lilah Guertin, race co-director said. "For our nostalgic riders, who have joined us in previous years, they will quickly remember heading north through Clam River flowage and surrounded by the lakes as they head back into the forest."
The race usually takes place as the bike season opener in May. However, due to COVID-19 race organizers chose to run the race this year on Hallow's Eve.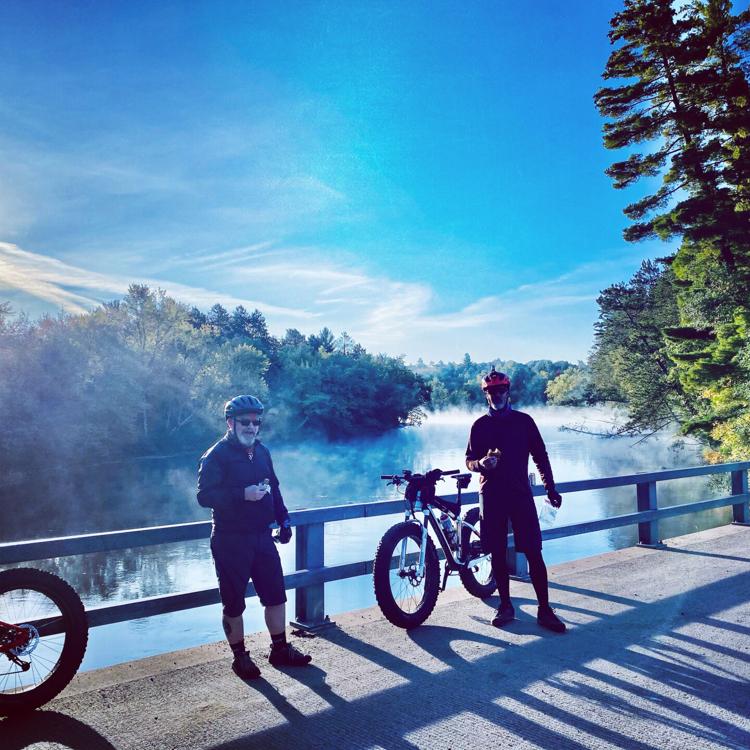 This year will also have professional timing for the race provided by Race Day Events based in Madison.
Last year there were 216 registered for the race. Organizers said the event continued to grow from year to year but with difficulties with the coronavirus they decided to scale back the event. So far, they have 110 registered riders with registrations closing at midnight on Oct. 25.
"Masks will be worn in close contact, there will be plenty of hand-washing stations, sanitizer, we closed our food operation and staff is fully trained and aware of best practices," Guertin said. "There is a natural progression of finding solitude on these courses. We don't expect riders to be in close quarters for any unreasonable length of time and have strict mask use and sanitation practices for all on-site at the fairgrounds."
This year, just like the past two years, there will be camping in the Webster fairgrounds.
So what makes the Fat Fish race different from other races?
"These courses have an intensity that pulls you out of your comfort zone to make you work hard yet keeps you coming back for more," Hane said. "The fact that you will quite literally see every kind of terrain you could possibly ride in a year packed into 43 or 105 miles is absolutely stellar. There is a diverse amount of nature to experience from logging forest to quaint lake views wrapping around you."