The Black Plague was a widespread epidemic that wiped out most of Europe, killing 25 million people. Burnett County experienced its own black plague in the early 1900s. This plague was diphtheria.
Diphtheria hit Wisconsin in the 1880s and 90s. By 1891, Wisconsin hit its peak with the disease with over 3,600 cases being reported from Wisconsin to the State Board of Health. Of those 3,600 reported cases, more than 900 deaths occurred giving a mortality rate for the disease of 25 percent.
Burnett County was hit the hardest with diphtheria in approximately the year 1902. One particular family was hit the hardest- the family of Peter and Catherine Peterson.
On Dec. 15, 1902, their nine-year-old daughter, Minnie, had a very mild sore throat. Over the next few days her symptoms worsened. She developed thick greyish splotches in her throat that was obstructing her airway. They called in a child specialist from Grantsburg, Dr. Johnson. However, there was not much the doctor could do at the time. On Dec. 20, Minnie passed away of what they called malignant black diphtheria.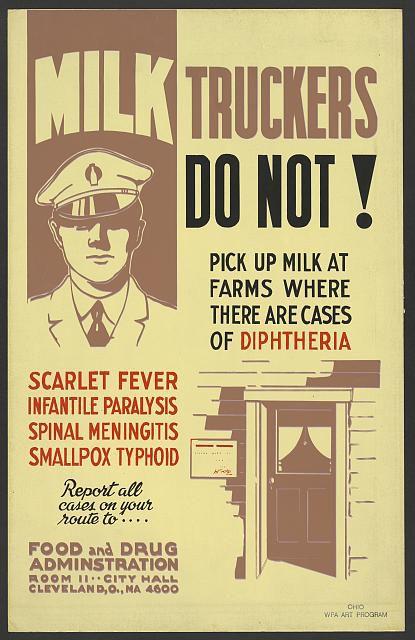 No more than two days later, the Peterson's two sons and other daughter, Arthur age 13, Joseph age six and Mabel age three, complained that they were not feeling very well. Within the next few days, all three children also developed thick gray splotches in their throats, cutting off their airways. On Dec. 28, Joseph passed away. Dec. 29, Mabel passed away and Jan. 1, Arthur passed away. In only two weeks, the Petersons had lost four of their beloved children.
Another family- the family of Ida Daniel and Johanna Johnson- was hit hard as well. In less than a month they had lost two of their children as well. Ida, their three-year-old daughter and Conrad, their nine-year-old son.
One method that Burnett County and Wisconsin was using to try and contain the viral disease was quarantine. Everybody was very concerned with how contagious diphtheria was, and if any family had a sick family member, they did not want any of the family members to leave their household, sick or not. They were not even allowed to leave their homes for public funerals.
It is not known what the origin of diphtheria was, but it was very contagious. The virus could be spread by contagious contact and unsanitary conditions.
Because the details of the disease were sketchy from the newspapers back then, it is not exactly known how many total deaths there were from diphtheria in the county.
The information in this article was received from the Journey Through Time: Celebrating 150 Years of Life in Burnett County newspaper.