In a tense and packed county board room Tuesday, the Land Use and Information committee ruled they needed more information and details on the proposed campground on Devils Lake.
The meeting with public hearing lasted almost three and a half hours and both sides of the issue were heard by the committee.
Dan Chelmo applied for a conditional use permit in May to build a 120-unit campground for recreational vehicles (RVs.) Shortly after local residents learned about the proposed campground an online petition was started by Lauren Propson. It has over 1,700 signatures including over 100 from Devils Lake landowners.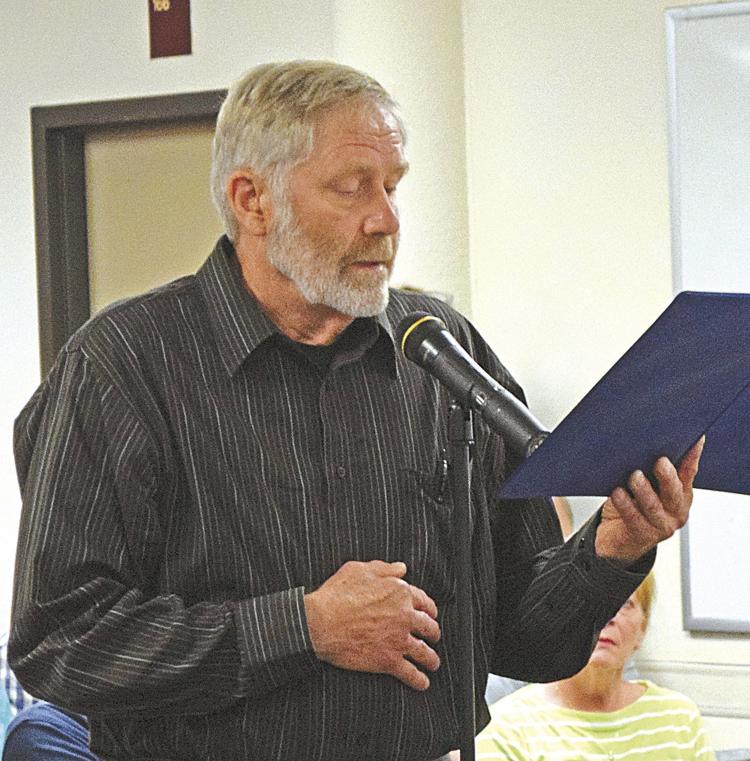 Before the public was heard, Chelmo was given a chance to explain his reasoning for wanting to build a campground on a Century Farm that for the last five years has been a hobby farm or as he calls it, "a money pit."
"It's not a farm anymore, it hasn't been for five years," Chelmo told the committee. "It's a hobby farm. Do you know what a hobby farm is? It's a money pit. Do you know what a money pit it? It's where you throw money into a bottomless hole with no return."
Chelmo explained he had a farmer renting out his property near Devils Lake, but he had to be fired because he did not farm the land properly. Chelmo says he blocked off ditches and simply did not understand or know which fields to plow.
"People want the farm to stay the same. So do I, but it's been five years since that farm has made any money," Chelmo said.
Chelmo spoke for over an hour with detailed notes. He went into every one of the concerns voiced by the concerned citizens' group opposing the campground.
"I would like to take this farm and turn it into another business," Chelmo stated. "When it comes to the negative effects of the campground it is important to use facts and not emotions. There is no substantiated evidence that this will have any negative impact on the lake."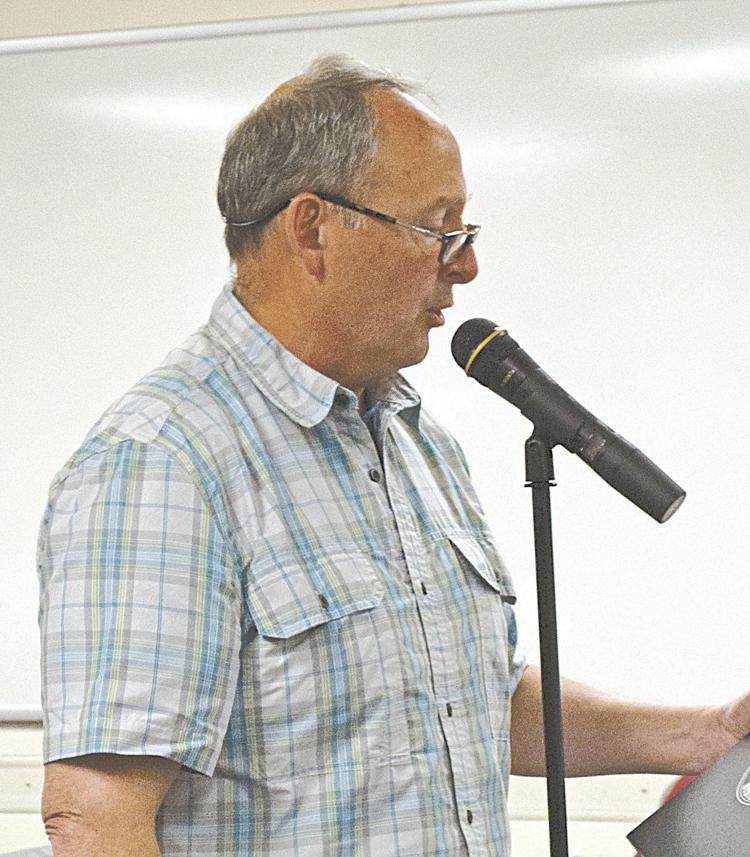 When Chelmo was finished it was time for the public to make their voices heard. There were 34 speakers and all of them were opposed to the proposed campground. They spoke no more than three minutes each, but totaled 90 minutes of public dissidence.
Many of the people also brought up various forms of pollution; air, water, light, noise and literal garbage.
One person brought up that there are 177 houses on Devils Lake and if they had 120-unit campground it will almost double the families on the lake. There was also concern about 120 campers having access to 150 feet of shoreline.
Other concerns dealt with water quality and runoff, "How much erosion will that many boats bring with them."
Chelmo did state he did not believe all 120 campsites would have boats. Many members of the public thought this was a naïve assumption.
Another concern was that RV parks are different from regular tent camping. Citizens also spoke about decreased property value and harm to the fishery if there is increased boat traffic.
There was also discussion from the public and the committee about the traffic on Highway 35 and County Road A.
"There's already backed up traffic at that intersection on the weekends and now you're going to add 120 RVs," one resident said.
Chelmo also submitted a new map that none of the committee or the public had seen before the meeting and that came with scrutiny from the public. Multiple people spoke about the way Chelmo has gone about putting the campground proposal together with one man turning away from the microphone and saying, "Shame on you, Dan."
The committee is scheduled to have another public hearing for the campground in September. However, Chelmo was asked to get certain details in order by the end of June. Committee members also demanded that Chelmo not submit new material the day before the hearing.