High School students from the Santa Ana Technical High School in Costa Rica have been participating in an exchange program with the Grantsburg High School for four years now. Each year they select a certain number of students to come and spend a week with host families and experience life and school in Wisconsin in the winter. Their program coordinator, Fabiola Ruiz, says it has been successful each and every year.
"It's not about bringing the kids to the states- because we could just go somewhere else. It's about Grantsburg. Grantsburg is what makes it special."
This year, Ruiz explained that they had over 70 applicants from their high school who wanted to come and visit the states. In order to apply, students had to complete a form that lists their hobbies, interests, if they take any medication, and the biggest question of all- why do you want to go on this trip? This is the number one answer that Ruiz and the others look at to determine which kids to select for the trip. The school does not just look at the form, they also look at the student's financial ability to pay for the trip, their ability to follow rules, their behavior in school and their grades.
The applicants who were selected then have their applications sent to the Grantsburg students who then get to select who they would like to host. By looking at the applications, Grantsburg students can select a person to host who has similar interests, hobbies and likes. When the selection process is complete, around November, the students then get to start communicating with their expected guests to create a bond and a relationship before they make their trip to stay with them.
Ruiz explained that it makes things go much smoother that they create a relationship with their host families before living with them for a week and that everyone is always so welcoming to them. "The people here are always wonderful and they are so thoughtful."
One thing different for the Costa Rican students this year is that they first got to stop off in New York City for a day before continuing their flight to Minneapolis. They got to take a bus tour around the city, took the ferry, spent time in Central Park, saw the Statue of Liberty and even got to experience the subway system. Ruiz laughed as she said, "We were so afraid of the doors closing down on us. We had to make sure that 29 people were in the same area, otherwise I don't know what would have happened."
Once reaching the states, it was most of the students' first experience seeing the snow and being in the cold. Ruiz said that is why they always plan the trip for January each year, because the kids love the new experience of cold weather, snow and our winter hobbies.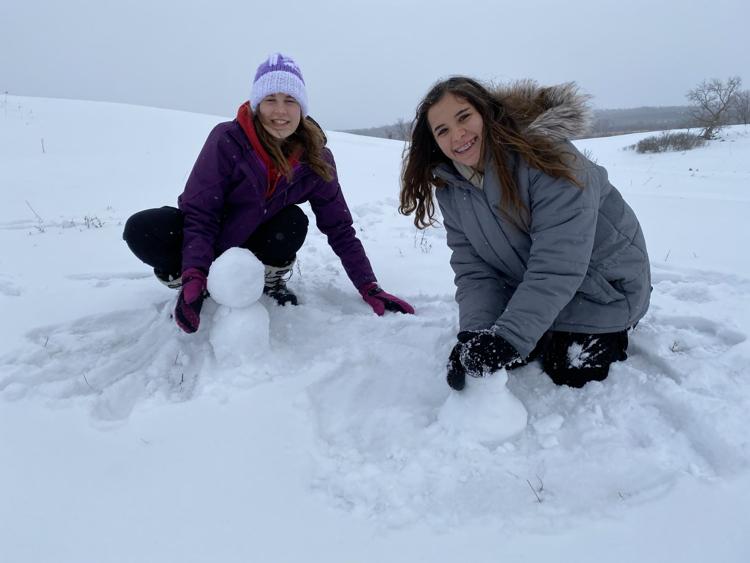 For Zamira Flores, it was actually her second time visiting Grantsburg and being in the cold weather. She said that she was so thankful to be able to come back and visit with all of her friends again. Her favorite activities when she comes to Wisconsin is tubing and ice skating. Flores loves being in Wisconsin and has a great connection with her host- "I have a really good connection with my host, we have similar likes and everything, so I have a really good relationship with her." Flores stated that she also enjoys the way our school system is set up compared to hers back in Costa Rica. She likes being able to wake up at 7 a.m. while being here to go to school when back in Costa Rica, their school day begins at 7 a.m. and does not end until 4:20 p.m. She said that after graduating, she hopes to have the opportunity to attend college in America.
For most of the Costa Rican students, like Maria Mendez, it was their first time experiencing the frigid temperatures and wet white stuff falling from the sky. Mendez said that her favorite activity was going to the lake ice fishing and riding a snowmobile. She had only good things to say about her experience in Grantsburg.
"Everyone here is so welcoming and amazing, it's been so fun."
As with most departures, it is always the hardest time of the trip for all of the students. After making new bonds and creating new relationships, it is very hard for them all to say goodbye. Many tears are always shed, but Ruiz explained that all of the students keep in touch through social media after going back home, and that makes things just a little bit easier.