GRANTSBURG–– If you were to drive approximately 3,600 miles south, you would eventually end up in the center of Costa Rica in the San Jose province. After about 71 hours and crossing four national borders.
Sixteen Costa Rican students were in Grantsburg for 12 days and left on Monday. They attend Santa Ana High School just outside San Jose, the capital of Costa Rica. The students range in age from 16 to 19, and all admitted they had never seen snow before.
"We've never seen anything like it before, and it was great," said Maria Paula. "People up here told us that the winters up here last six months. That's crazy."
The students explained that cold in Costa Rica means about 15 degrees Celsius, about 59 degrees Fahrenheit. That's known as a cold day for these kids and they explained it was a fun surprise seeing snow.
"On Monday during the storm we were outside playing in it; it was a lot of fun" said Sofia González. "We even got to go tubing the other day."
González added that the students went ice fishing on Little Wood Lake earlier in their visit. They caught two small fish, but she said it was better than nothing.
"We're from a tropical country," Ivan Vastilla explained. "We will never see weather like this in our country."
When the students were asked about Grantsburg High School they began giggling and saying it was like a movie. The school was like what they had seen in American high school movies.
"It's like High School Musical in here," said Hillary Valverde. "It's just so big and everything looks so new and nice."
The group of students went on to explain how there school was not as big even though they have the same amount, if not more students.
"The size of the school is just incredible," said Oreana Ramos.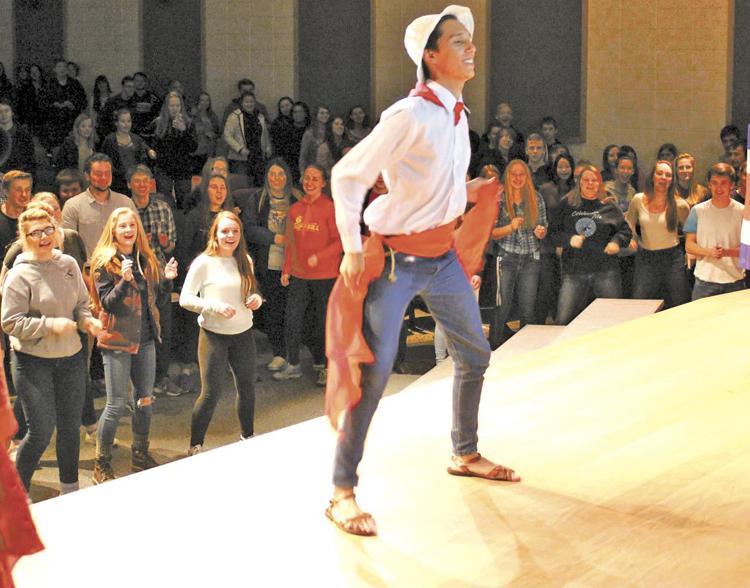 San José is the capital, but it is also the largest city in Costa Rica with has a population of over 350,000 in the city and over 2 million in the entire metropolitan area. It's a little less than half of the entire counties population of 4.8 million people.
The students after leaving Grantsburg were headed to the Twin Cities to go shopping at the Mall of America. Coming from the capitol of Costa Rica they know city life, so the shift into wide open spaces was completely new for most of them.
They talked about loving the forests and the big fields of snow, a sight completely unknown to those who live in Central America. Some of them even noted our National bird zooming around in the county.
"It's cool seeing the Bald eagle, your nation's bird," Vastilla said. "It's something I wasn't expecting and really enjoyed it."
In October while Central America and the Caribbean were being hit by numerous hurricanes, these students said they were safe in the city. Hurricane Nate had Costa Rica on red alert for three days and estimates say it caused $185 million in damage, mostly to the country's infrastructure.
"We live in the city and most of the damage was done to the more rural parts of Costa Rica," González said. "So we were mostly safe during the storms."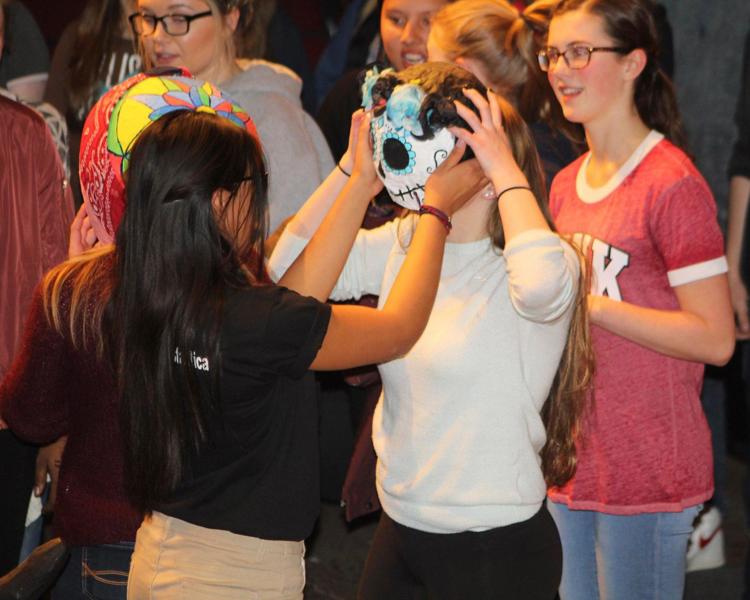 "The cheese, there is so much of it and so many different kinds," Paula said. "I've eaten a lot of it, and it is so good."
This was a popular opinion with most of the group that were sitting in the Grantsburg cafeteria last week.
"The cheese here is delicious, I'm impressed with how much of it there is and how good it tastes," González said.
They noted the amount of cheese and the different varieties, as well as the superlative taste that is something they do not get a lot of at home.
"We eat a lot of rice and beans," Jean Marco said. "We also eat a lot of fresh fruits and vegetables. It's mostly all we eat. The food up here has more preservatives and is more processed."
Other students said that what they eat at home is more natural than what they have eaten so far on their visit.
Some of the students said they know people who had traveled to the U.S. in the past, but most had never been here. A few said they have visited places like Florida and Texas. One student said she went to Connecticut a couple of years ago to visit her family, but for the majority this was a completely new setting and experience.
The consensus was that even though it is cold and it's not a city, the students agreed that the people in Grantsburg are genuinely very friendly.