May 12 is the special election in Wisconsin's 7th Congressional District. Democrat Tricia Zunker of Wausau faces Republican State Senator Tom Tiffany of Hazelhurst.
The Sentinel reached out to both campaigns with a set of questions to answer for voters before polls open on Tuesday.
Editor's Note: These responses are from a questionnaire back in February. The Sentinel reached out to Tiffany's campaign with new questions but did not receive any response by press time.
Going into Washington D.C., and never have served in Congress before, do you feel that's an advantage?
The Founders never planned for America to be run by career politicians. I have an advantage because of my experience as a husband, father, small-business man and state citizen-legislator. Those viewpoints will help me represent Wisconsin in Congress.
Voters don't want people who are entrenched in D.C. politics to represent them. It's why they elected President Trump. They wanted someone from outside the swamp to fix things with their business mindset. I'll use my small business experience to do the same. Furthermore, I have a strong re- cord, so voters can be confident I'll fight for lower taxes, the lives of the unborn, and our Second Amendment.
What were some of the issues that led you to run?
One of the reasons I started serving as a citizen-legislator was to address Wisconsin's crippling budget deficits and out-of-control taxes. I didn't want my daughters to have to carry on that burden. It's irresponsible.
Since I rolled up my sleeves in state government, my colleagues and I managed to cut taxes by $13 billion, eliminate our state deficit, and now we have the largest rainy day fund in state his- tory.
Now, we see the same problems on the federal level — a massive national debt, too much red tape, and a tax load that should be lightened. So, once again, I feel called to put my experience to work for Northern and Western Wisconsin.
Why should people vote for you?
People should vote for me because I'm going to take office and advocate for every person in this district, whether they voted for me or not. I'm going to put partisan politics aside and work to make sure people have access to affordable health care, and that small businesses and family farmers have the help they need. On the school board I've worked with people who have differing viewpoints than me to get things done, and that's what I'll do in office. I'll also prioritize constituent services, making sure my office is there to help and listen to people throughout this district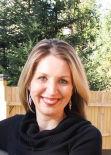 Major issues facing northwest Wisconsin?
I think this pandemic has shown that now more than ever, we need to expand access to affordable health care and make sure coverage for pre-existing conditions stays protected. We also need to expand access to rural broadband, provide more help for our small businesses and family farmers, and make sure our beautiful lakes and lands stay protected.
When should the economy open up?
I think we need to listen to the recommendations of scientists and medical experts. We need to make sure we have adequate testing and that we are opening things in a way that allows people to get back to work, but also keeps us from jeopardizing the health and safety of Wisconsinites.
When should non-essential workers get back to work?
I believe we need to listen to scientists and medical experts about how and when to start lifting restrictions. I know many people are eager to get back to work, and we should listen to the experts on how to do so without jeopardizing the health and safety of our most vulnerable populations.