For over a year there have been plans to open a coffee shop on Madison Avenue in downtown Grantsburg. First a sign went up on the storefront, followed by a billboard on the highway.
Ascend Coffee is in the menu development stage, but they hope to open soon.
"We're super excited to get going," Josh Lucas said. "This will be a nice local business for Grantsburg."
Josh Lucas is the executive chef for Ascend. The coffee shop will serve espresso drinks as well as light and fresh food.
"We'll have fresh baked pastry in the pastry case," Lucas said. "We've got this espresso machine and roaster where we'll roast our beans."
Lucas is originally from Northern California and spent 10 years working in San Francisco. Five years ago he decided to slow down and with some of his family moving to the area, Lucas followed. Before Ascend he worked as a sous chef at Tesora Restaurant in Siren.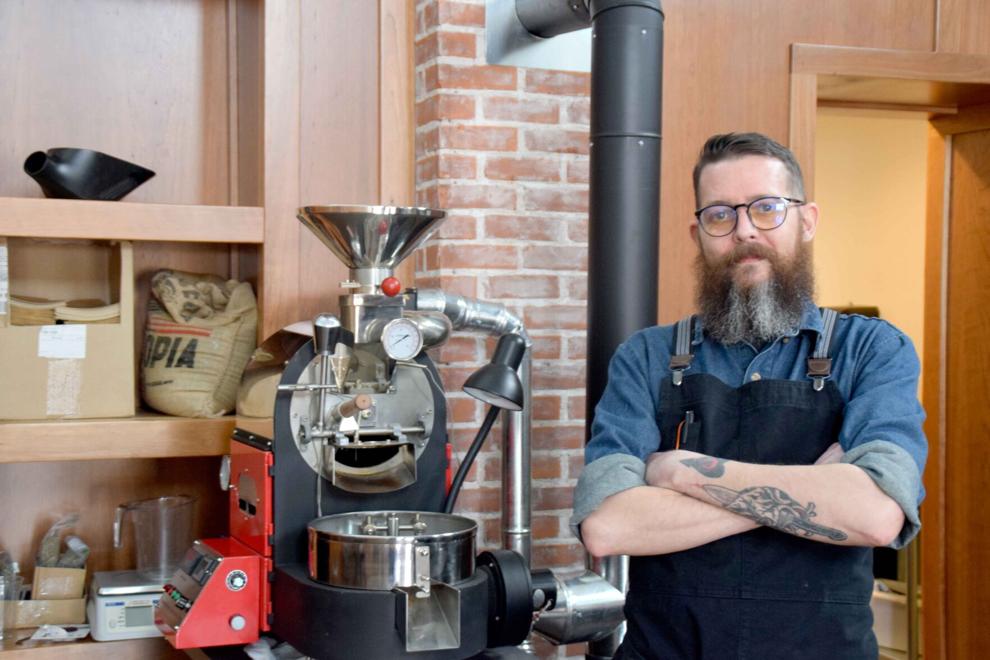 The menu will be changing with seasonal options. They will be exploring a wine menu once they open their doors.
"I'm planning on adding charcuterie and cheese boards to the menu to pair with the wine," Lucas explained.
The next step for Ascend is to hire a lead barista for the store.
Ascend owner, Brent Kapfer told the Sentinel he was hoping to open the store in April with a soft opening.
His idea to open a coffee shop started with his love of coffee.
"I think it will be a nice addition to the community," Kapfer said. "The idea to add food and wine grew from there."
He said he hopes it will be a new place for people to congregate in Grantsburg.
Ascend Coffee is located at 131 W. Madison Avenue in downtown Grantsburg. They can also be found on Facebook and Instagram.