As with many events this year, COVID –19 has required us to make adjustments. However, we still hope to make it an enjoyable beginning to the holiday season.
Families will enter the side door where Frosty will control the flow of visitors, directing them inside to an indoor, Christmas forest path of scenes illuminated by Christmas lights. Along the path will be a special mailbox for the children to drop off their letters to Santa, then have the opportunity to see and talk with Santa and Mrs. Claus, while social distancing. Santa will have special "delivery service" to give each child their candy cane.
Also, each child will receive a free book, go to Santa's Toy Factory to receive a free toy, visit the Gingerbread House to pick up a Gingerbread cookie and a kit to take home to make a simple, Christmas tree decoration.
Angelique will be sharing her wonderful stories in the Museum, this year.
There will be photo-ops outside, a roaring campfire, food for sale: hot dogs, wild rice soup, hot apple cider and hot cocoa, plus a few winter games to play.
Homemade bread, pre-priced Christmas Gift Baskets and Gift Shop items will be for sale.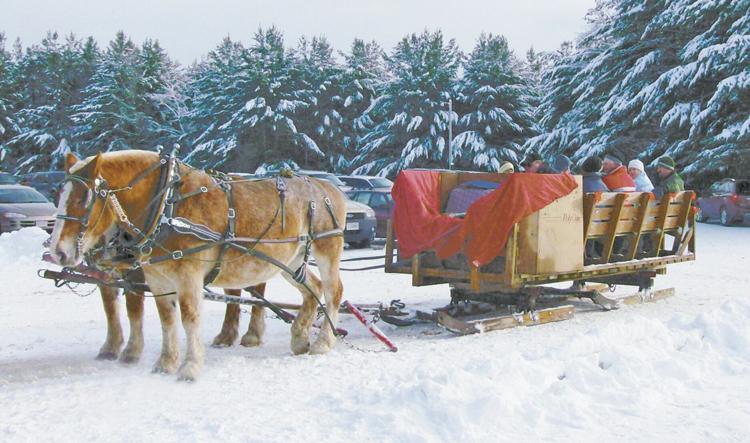 Several Burnett County Volunteer Fire Departments are donating decorated Christmas trees that will be distributed to local families by Inter-Faith Caregivers.
If you are interested in becoming an "Elf" volunteer for the day, please contact Pam or Kevin at The Forts: 715-866-8890. Remember to check our Facebook page for information concerning the Lutefisk Dinner at The Forts on Saturday, December 12. Reservations are required and can be made by calling Pam or Kevin: 715-866-8890.