Yves Duchime was 11 years old, living with his Rwandan family as refugees in Togo, West Africa, when an anonymous gift, packed in a shoebox, changed his life.
Speaking at Maranatha Evangelical Free Church in Rice Lake as part of the Operation Christmas Child National Project Leader Workshop, Duchime admitted that he had been full of anger and hate.
His entire extended family, with the exception of one aunt, had been murdered in the 1994 Rwandan civil war. The 100-day war left one million Rwandans dead, out of a total population of five million.
Duchime's immediate family lost their home and escape to a refugee camp in Congo, where he was born soon after their arrival. Due to continued conflict, the family to fled to Kenya and eventually to Togo.
Life didn't make sense to the young boy. He couldn't understand how his aunts, uncles, cousins and grandparents, plus one million others, could be brutally murdered – in most cases by neighbors, acquaintances and even people who had been friends before the civil war – with no one from the outside willing to step in and help.
Raised in a Christian family, with a Bible-believing pastor for a dad, Yves knew he was supposed to love his neighbor and his enemy. Yet he also knew there was no way he could do that, living in the aftermath of the violence created by those neighbors and enemies.
He didn't have much regard for Christianity, since the Christian community outside Rwanda hadn't attempted to stop the violence in his country and against his family.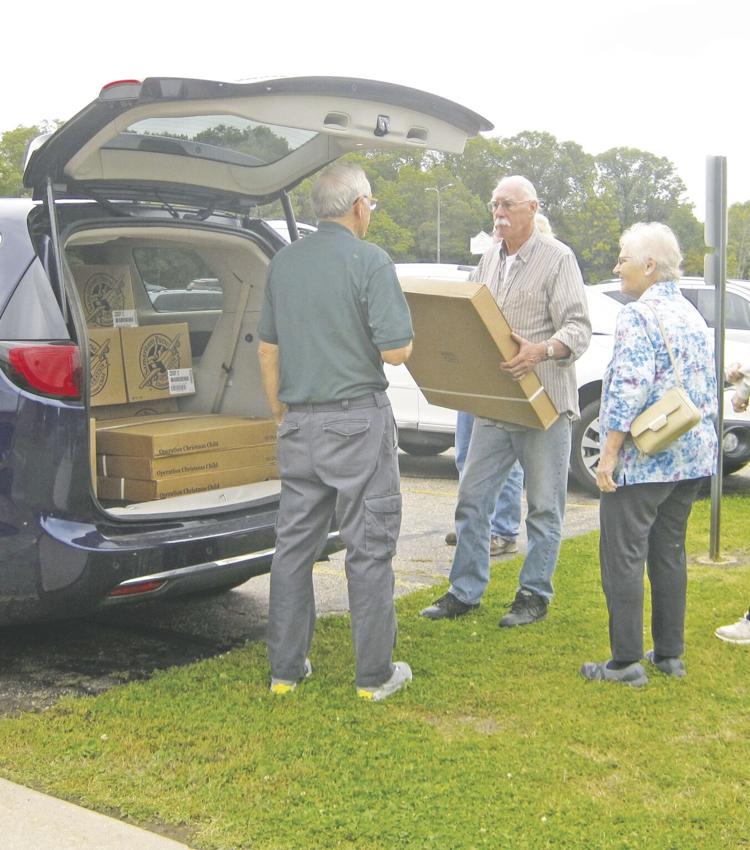 But then, in 2005, Yves received his shoebox gift.
Many children we know wouldn't be too excited about the items in the box. School supplies. Toothbrush. Soap. But there was a Matchbox car, too, and a woolen scarf, although Togo's temperature very rarely drops below 80 degrees. He approached the other children, trying to trade the scarf for something more fun or useful, but to no avail.
There was also a hand-written note, and it was the note that reached Yves' heart and changed his life.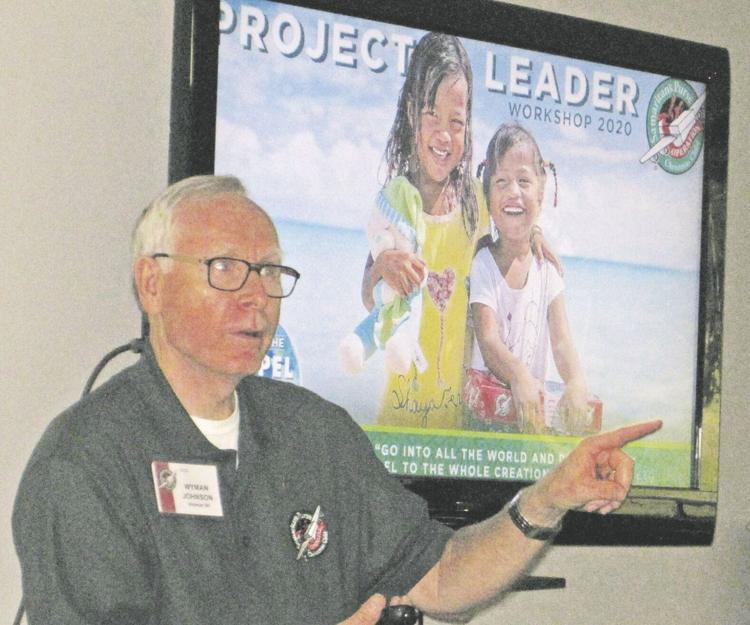 It said, "God loves you. Jesus Loves you. I love you."
This was a turning point, he told the group of nearly two dozen at the Maranatha Evangelical Free Church event. His heart began to make room for love rather than hate, and healing began. He started to wonder: If some kid in a Sunday school somewhere could love him, how much more does the God who created him?
"That sticky note wrecked me," Yves said.
The box had ripple effects. In Togo, children cannot go to school if they don't have their own school supplies because it would put too great a burden on the teacher, who is on a very limited income and would have to provide the needed items.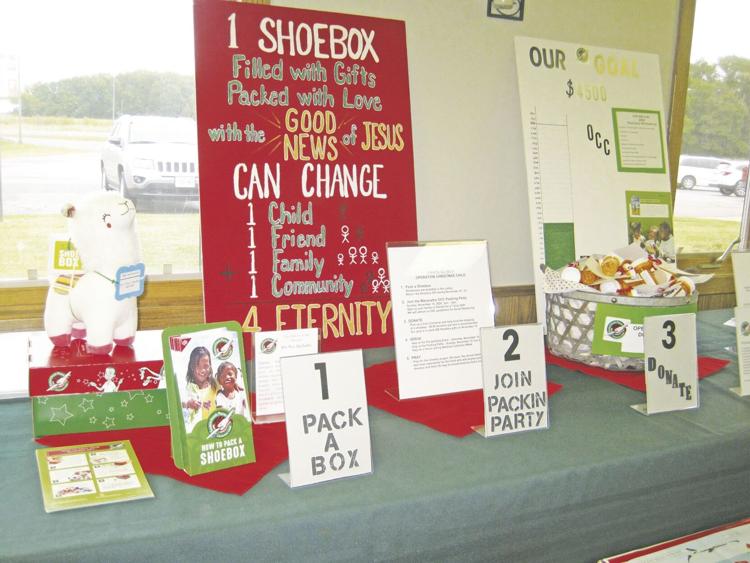 Yves' family was able to afford the materials, but his best friend's family could not. Because Yves shared his school supplies, his best friend was able to go to school. The young man is now a software engineer in Ghana, helping to fund clean water projects and helping to send other children to school.
Operation Christmas Child's presence in the community, distributing shoebox gifts and the Gospel message of Jesus' love, had much bigger ripples in the area of Togo where the Duchimes were living.
Witchcraft is very real, Yves said, and witch doctors have a great deal of power over people. It was a frightening night, he said, when the local witch doctor came to his dad's door, because the family knew that "death was knocking."
However, said Yves, the man had seen that people's lives were being transformed by the gifts and the Gospel and he wanted to experience that same transformation. He gave his heart and life to Jesus and soon asked to be baptized.
When Yves' dad went to baptize the gentleman in the river, there was a line of other men, women and children waiting to be baptized also, because the former witch doctor had shared the good new with them.
"None of these people ever got shoeboxes," Yves said.
The story of Yves' experience illustrates the focus of Operation Christmas Child. Through shoebox gifts people hear and respond to the Gospel message. Follow up teaching occurs, giving gift recipients and their families the tools to deepen and share their new faith. As lives are changed and people share the reason for the change, multiplication takes place as more people put their trust in Jesus.
In 2008, three years after applying to the United Nation for refugee resettlement, the family was relocated to Buffalo, New York. He recalls getting off the plane in late October and, for the first time ever, feeling coolness on his skin.
Not just coolness, actually. It was downright cold, for someone who never experienced air conditioning or a refrigerator, let alone autumn and winter.
Yves recalled seeing his family members rubbing their arms to warm themselves and remembering the one item in his shoebox gift for which he never had a use. He had kept it, however, and at that moment pulled his woolen scarf from his bag and draped it around his neck.
God knew, he said, and put it into the heart of the child packing his gift that Yves would one day need warm things to wear. Three years after receiving it, the scarf was exactly what he needed.
Since its beginnings in 1993 Operation Christmas Child, a ministry of Samaritan's Purse, has distributed 178 million shoebox gifts to children in more than 160 countries around the world.
Last year more than 10.5 shoeboxes were collected, and individuals and churches in this area provided several thousand of them.
For information on how to get involved, how to get a shoebox to fill or have your questions answered please contact Wyman Johnson, OCC's liaison in northwest Wisconsin, at 715-791-4952 or wymarjohnson@gmail.com.
A great deal of information, including what to pack or not to pack in a shoebox gift and a link to packing boxes online, can be found under the OCC link on the Samaritan's Purse website at www.samaritanspurse.org.