With spring elections now less than a week away, it's time to take a look at some of the county's candidates running to take a seat in office. The Sentinel sent the Village's and School Board's candidates a questionnaire to provide the voters some valuable insight before heading to the polls on April 6.
The three questions asked were:
1. Tell readers a bit about your background.
2. What do you feel are the two most important issues facing the Village/School and how will you address them?
3. Why are you interested in serving the community and what are your qualifications?
For the Village of Grantsburg there are two candidates running for Village President- Terrance Kucera and Roderick Kleiss. Kleiss has developed a medical condition that is going to prevent him from taking office, and he wrote to the voters on his Facebook site, Kleiss for Grantsburg, for anyone wanting more information. There are three seats open for Village Trustee and three candidates running- Terrance Kucera, Diane Barton and Kayla Woody.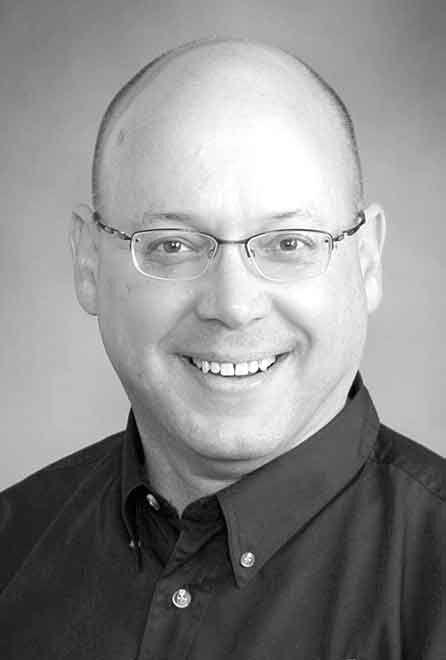 Having worked and volunteered in local government for two decades, including ten years as a Police Reserve Officer in a Twin Cities suburb, I am well versed in understanding how local taxing authorities balance the needs of residents and businesses with the important services they are mandated to provide. 
Throughout the past 20 years I have been responsible for managing multi-million-dollar budgets for public and private corporations. That experience has provided me the understanding and vision to work with Village trustees and staff to set policy and guidelines that provide for the community's needs as efficiently and effectively as possible.
I think we can all agree that the most important issue currently facing the village is water quality. As a candidate for Village President, I have heard from residents and non-residents alike in regard to this issue. While I believe the Village staff have plans to resolve the excessive manganese level at Well #3 this Spring, additional questions need to be asked to ensure a safe source of water for the community now and for future generations. 
The second most important issue from my point of view is continued support of our public safety officials. I look forward to working with Chief Wald and his department to help strengthen the trust and relationship between the Police Department and our community. My decade of experience as a reserve officer has provided me insight into the unique challenges facing local law enforcement agencies across the region.
If elected, I will work with the Village staff and Board to review near and long-term plans to identify potential issues and opportunities that lead to updating and/or creating actionable and measurable plans.
I have enjoyed being active in, and leading local civic organizations throughout my professional career. (See terrykucera.com/about for a complete list.) When I was asked by Grantsburg community leaders to consider running for Village President, I recognized that it was the right time to lend my support and leadership to the Village Board and staff as they work to serve the community's immediate and long-term needs. Positive working relationships between the President, Board and the numerous stakeholders in the village are important to the success of Grantsburg. During my tenure as Village President, input from Village staff, residents, local business owners and organizations on Board decisions that affect them and their community will always be welcomed and encouraged.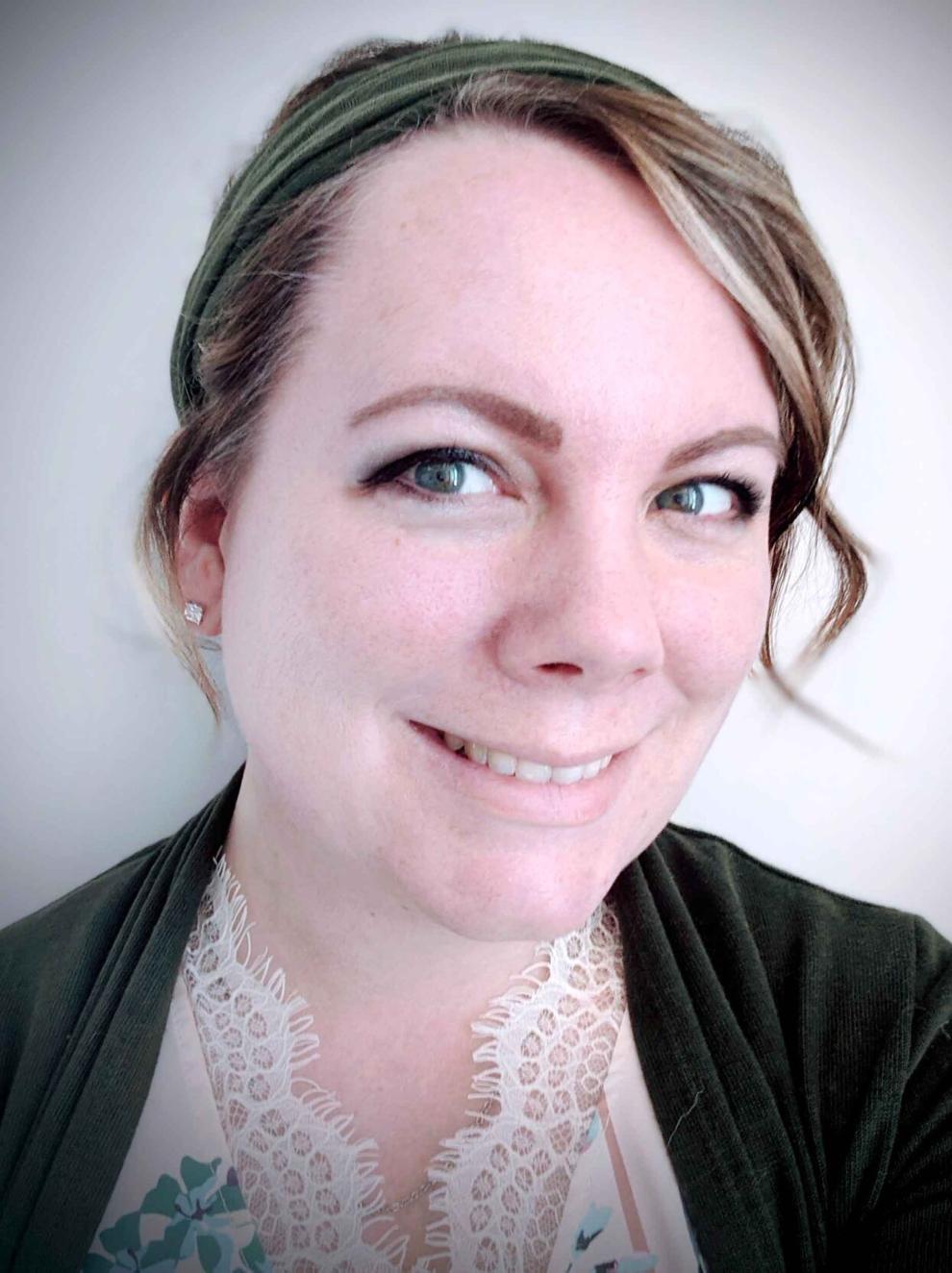 I graduated from Unity High School in 2001 and furthered my education at the University of Wisconsin-Eau Claire earning a Bachelor of Arts in Psychology/Sociology in 2005. I also attended CVTC's Law Enforcement Basic Academy and WITC for EMT basic certification.
Since 2006, I have been employed as a law enforcement ranger, a deputy sheriff, probation/parole agent, and domestic violence/sexual assault legal advocate. I currently work for Washburn County Health and Human Services as a Youth Diversion Specialist and as a patrol officer during special events for the Balsam Lake/Centuria police department. I currently serve as a board member of Restorative Justice of Northwest Wisconsin, Burnett County Family Resource Center, and Vice President of the Burnett County Law Enforcement Citizens Auxiliary.
My family and I moved to Grantsburg in 2015 when my husband, Jared, was hired as a deputy sheriff and needed to live within Burnett County.  We chose Grantsburg as our hometown due to the great school district for our children, accessibility to resources, and the comfortable and welcoming environment the village offers. 
I have always had a passion to give back to my community.  I believe I have a unique perspective based on my background that would be a great asset to the board.  Being a trustee would provide me opportunities to share ideas and work toward growing and sustaining the community for the future.  Grantsburg is where my children live and learn.  It is very important to me that I can help create and maintain Grantsburg as a safe and stable environment for current and future generations.
Many things are important; however, my focus areas are public safety and village growth.  My experience with public safety as a law enforcement officer and probation agent will help streamline efficiency.  My experience offers a unique professional perspective on public safety issues.  I have a forward-thinking mindset that would benefit the community regarding growth in the future.  Continuing to make Grantsburg a place that attracts new businesses and families is necessary to keep Grantsburg alive.  All of this can be accomplished while maintaining low taxes for our residents through the efficient use of our current resources and targeted applications of grants.
My family has established Grantsburg as our hometown.  Though we have only been here for approximately five years, we are committed to continuing to make Grantsburg our and our children's home.  With that commitment, I bring to voters someone who is passionate about seeing Grantsburg maintain proper public safety and grow to benefit current and future residents of the Grantsburg community.
For the Village of Siren there is only one candidate running for the Village President- Dave Alden. For Village Trustee, there are five candidates running for the two open seats- Janet Hunter, Brittany Fry, Sara Reimann, Edwin Johnson and Rick Engstrom.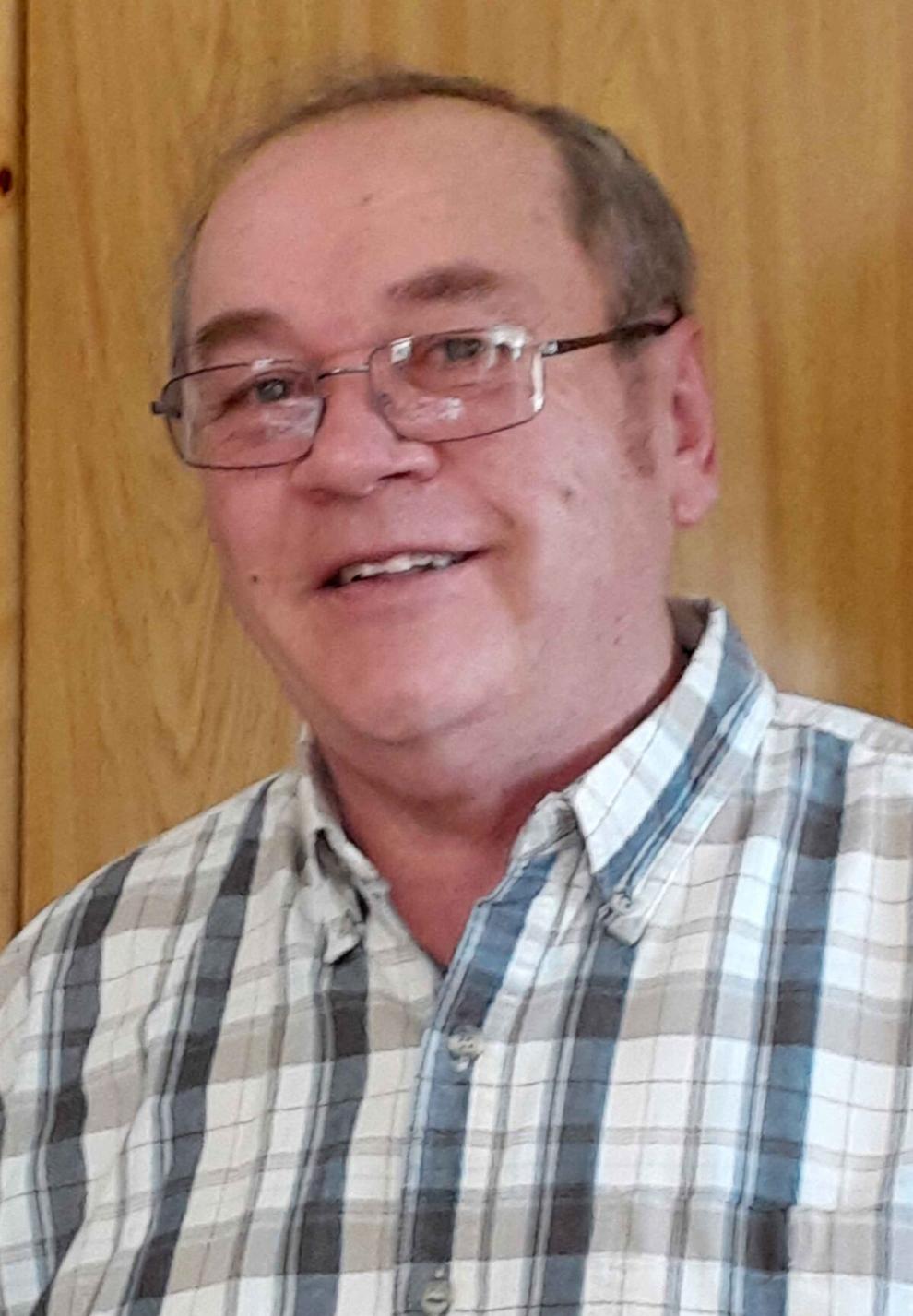 Hi, I am Edwin Johnson, on the ballot for Trustee Member on the Village Board for Siren. I was born in the Siren Hospital, and my family has owned property on Crooked Lake all of my life.  Now, after 40 years of employment from Centerpoint Energy, my wife and I retired and returned to Siren. 
I have served in my previous communities through the Jaycee's, Cub and Boy Scouts, and the Lion's Club.   My previous experience includes eight years as City Council member for Bethel Minn., (including Planning & Zoning Committee), and four years as Mayor.  I am currently serving on Siren's Planning Commission and Board of Appeals.
I feel the most important issues facing the Village are:  Main Street Business and Commercial Park development and a new Housing development on the South side of town.  My approach to achieving this is to remain open to all who are interested in the development of the Village.  I welcome any and all who would like to see this development, to have a voice in this process.
I bring no personal agenda to the board, just an interest in the future of Siren.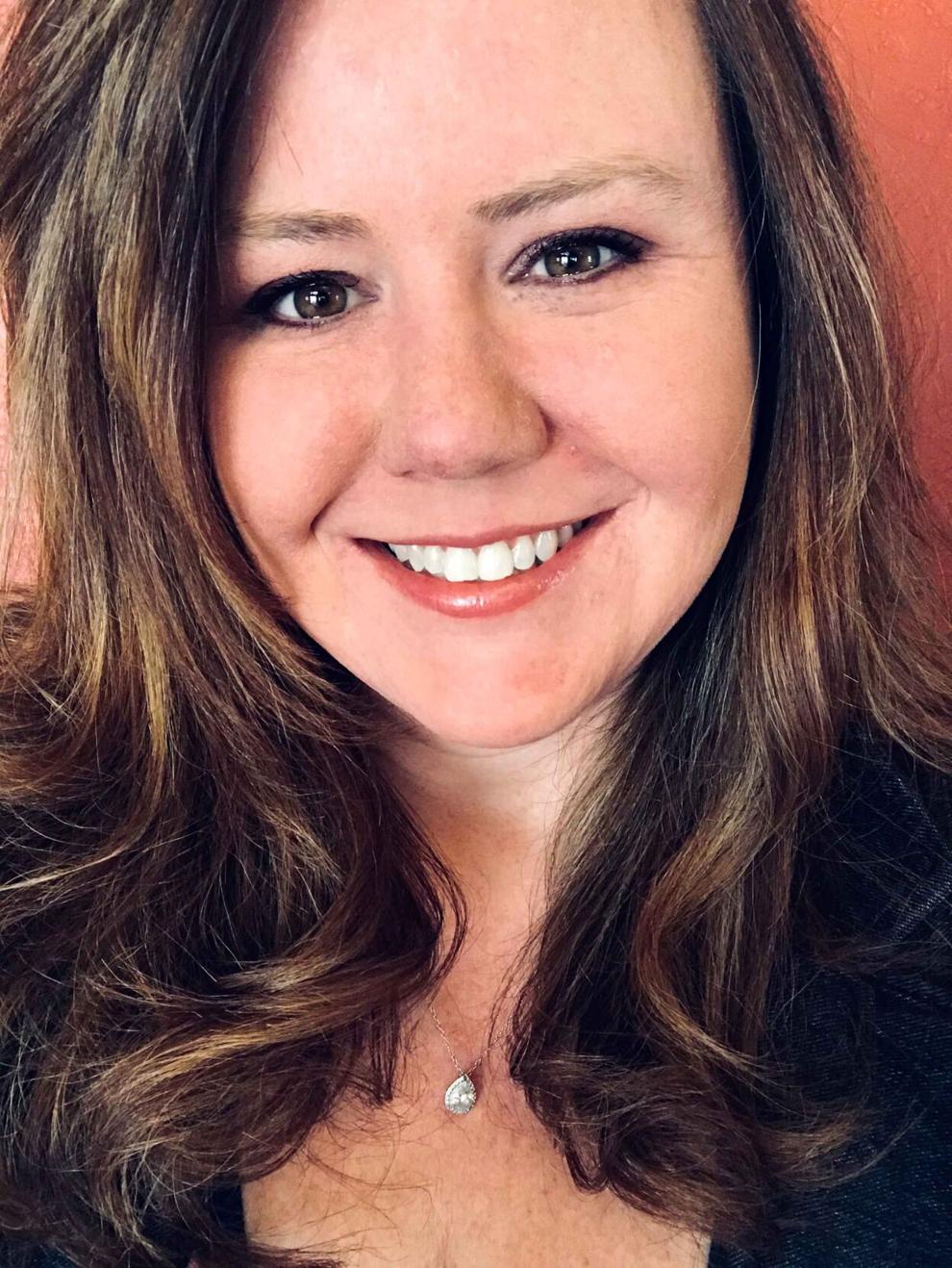 Hello! I am Sara Reimann. I grew up in Shell Lake. I have two beautiful daughters now in their early 20s and one adorable grandson. 20 years ago, I started a computer consulting business out of my home. Four years ago, I moved my business to Siren and expanded to a full-service computer store located across from US Bank. Sara's One Stop Computer Shop is here to help you with all your technology needs from purchasing new computers, virus removal or take a class to learn your devices.
For the last four years, the Village of Siren has been my home. I have a strong desire in helping Siren grow and prosper. By being a Village Board member, I will learn what the important issues of the Village of Siren are and approach those issues with an open mind. With my computer and technology background, I feel I could be an asset as a Village Board Member in promoting opportunities and taking on the challenges as a team with the rest of the Village Board Members.
Living and being a small business owner in the community, I feel that I would be a great asset as a Village Board Member in helping Siren grow. I would face every challenge with determination and commitment with the focus of helping the community succeed. My qualifications are years of technology background and teaching, which I can apply these skills as a Village of Siren Board Member.
I am running for office because I would like to contribute to the Siren community helping it grow and prosper. Year after year I have witnessed how family-friendly Siren truly is. I love our little community and I will work hard to keep Siren a great place to live, work and raise a family.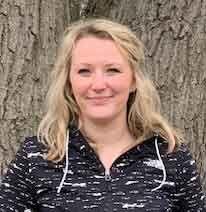 I was raised in Siren, completed my undergraduate degree in southern Wisconsin and obtained my Master's degree from a University out of Minneapolis. While I have lived in a few different locations, Siren is home, and I have been back for a number of years.
All the agenda items and actions that are taken by the board are important. However, these fall into two categories which are the overall prosperity of the village and that of the residents. Every decision made by the board has an impact on this, whether it be general maintenance, safety, or any of the many activities that can positively impact economic development. To address these issues I will contemplate the agenda items for the board to take action on in order to make the most informed decision possible, while keeping the overall growth and direction of Siren in mind.
Serving on a board is a great way to be involved and give back to the community that I call home. Being on the board provides the opportunity to give voice to what is best for the community. As far as qualifications, I have experience in being on other boards and knowledge of how boards run. Additionally, I am currently on the village board. 
The Village of Webster has one candidate running for president- Jeff Roberts and three candidates running for the three open seats for Village Trustees- Aaron Sears, Timothy Maloney and Charlie Weis. 
The Grantsburg School Board has three candidates running to be on the board with only two open seats- Sonja Rikkola, Renae Rombach and Christine Erickson.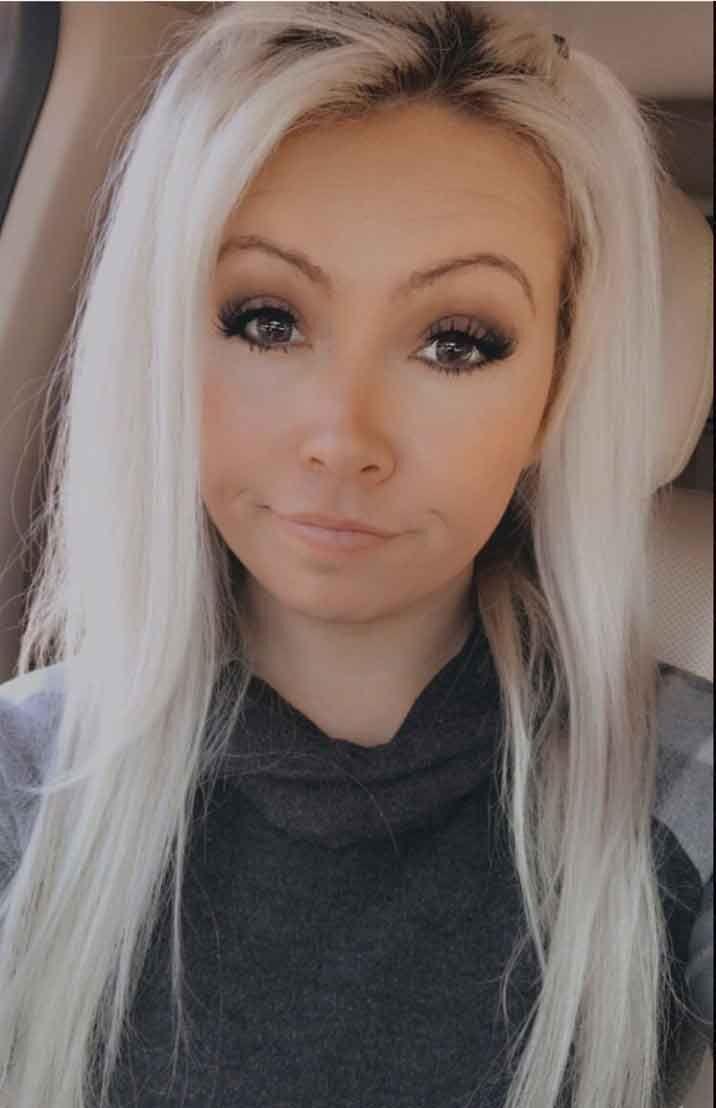 My qualifications are that I currently work for the County of Burnett in Siren as the Real Property Tax Lister as well as I am a member of the Land Information Council and the Wisconsin Real Property Listers Association. I possess a Bachelor of Arts in Business and Management from Bemidji State University and an Associates of Arts in Business Administration from Pine Technical College. I am a Grantsburg High School graduate.
As a lifelong Grantsburg resident and a parent who decided to raise my family in Grantsburg, I genuinely see the great benefits Grantsburg has to offer as well as I see the different aspects that can be modified and enhanced within our community. 
Education is the foundation we build productive members of society upon. Our education system is the building blocks for the future, and we have the ability to make decisions that lay the framework for those very blocks our children build upon. I believe my unique upbringing and my boundless desire to continuously improve will be a useful skill set. Listening to all sides is essential to make informed decisions and as a school board member I would help make sure the interest of our students, teachers, and parents is always at the forefront of our decisions.
Grantsburg school district has to adapt to the ever-changing society we find ourselves in these days. The issues I would like to see addressed is the bridge of communication between the decisions of the board members, ideology behind those decisions, and the voice of the public before decisions are made. Inclusion is the forefront of my objectives. Not only inclusion between the board members and voices of our community, but inclusion of students from all walks of life. There is opportunities available for our students and I want to ensure the information of these opportunities is communicated thoroughly. 
I am invested in our community for the long term and I genuinely want the best for our students and our town as a whole. I am a proactive high energy individual that is ready to take the steps to be an active member of my community. My five strengths are developer, significance, harmony, adaptably, and empathy. My strengths combined with my skill set and personality would make me a great addition to the Grantsburg School District Board.
I am a native of the Grantsburg area.  I was raised on a farm south of Grantsburg and graduated from the Grantsburg School District.  I moved to Minneapolis and Denver for a few years and then moved back to this area when I have worked until I retired. I am married to Roger, we have two daughters, Sara Christopherson and Kelly Gross.  They both graduated from Grantsburg.  I now have three grandchildren that are currently in the Grantsburg district.   I am currently on the Burnett Medical Center Foundation board and a member of Grantsburg Women Working Together.  I was also a member of the Grantsburg Rotary for several years.
At the current time, one of the most important issues is keeping our students in school during this Covid-19.  Our district has done an excellent job in keeping the students in school. Also, we have students that are being educated while they are staying home if the parents feel this is best for their children. I feel that this issue will be continuing into the future. We also need to keep the wonderful Administration, teachers and staff.
I have been on the school board for several years and on the finance committee for most of these years.  My experience with school funding is valuable in making budget decisions.
The School District of Siren has four candidates running to become a school board member with three open seats- Tiffany Meyer, Peggy Moore and write-ins Jamie Thompson and Kelly Wiltrout.
I graduated from Winona State University with my bachelor's degree in psychology. After graduation I moved to Burnett County in 2001 after I found employment with St. Croix Girls Camp in Sandstone, Minn. I met my husband in 2003 through the Danbury Fire Department. Our family has lived in the Siren School District since 2007. I have worked in various agencies including county social work, residential treatment for youth, and Indian child welfare.
I think an issue on many people's minds is Covid. I feel that administration worked hard to develop a plan that would provide choices for the district that considered family's comfort level. I believe that all school staff needs the board's support to continue the ongoing efforts. Additionally, I believe a continued issue within the school district is fiscal responsibility. I think it is imperative for school board members to listen to and build collaborative relationships with teachers, parents, and the community to provide a voice in regard to what is in the best interest of our school district.
I am running as I feel it is important to have parent voices in our school's leadership. As a parent of two children in the district I feel I am in a position to bring such a perspective. After one term I have found that this role takes some time to understand the process, roles, and responsibilities. We have two board members who chose not to run for re-election. I feel I can bring some experience even though I continue to learn.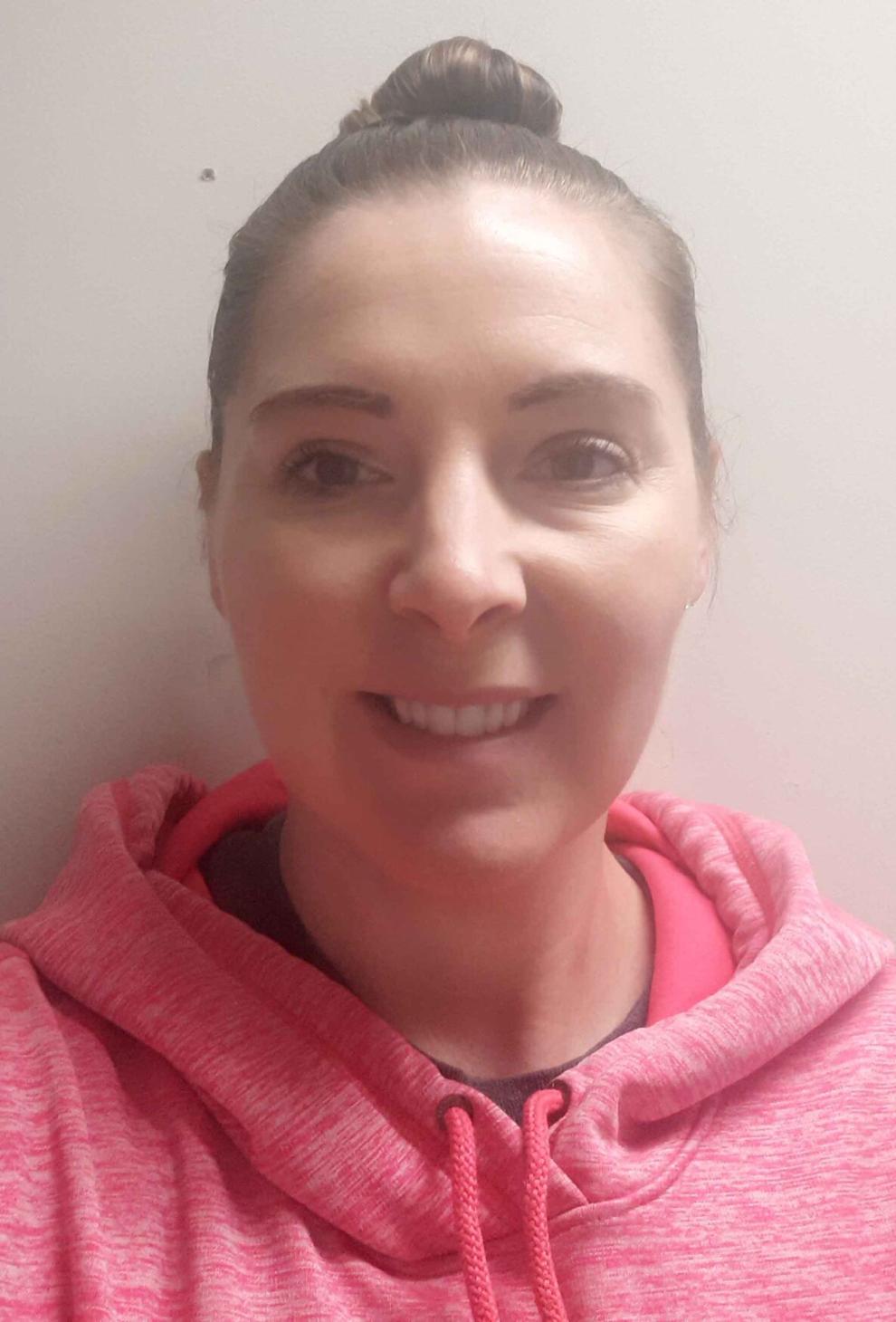 I have lived in the Siren District for the last 11 years and worked in the area for the past 13 for the St. Croix Chippewa Indians of Wisconsin Environmental/Natural Resources Department. I graduated from Luck Public High School, then I went to the University of Wisconsin River Falls and graduated with a Bachelor of Science Degree in Conservation with a double minor in Criminal Justice and Field Biology.
My significant other, Conrad St. John, is a Siren alumnus and we have four children who currently attend Siren School. Our oldest daughter is a freshman, our second daughter is in 8th grade, our youngest daughter is in 3rd and our son is in Kindergarten. My maternal grandpa is a proud Siren graduate from the class of 1952.
At this present time, there are quite a few important issues that our school district is facing but one of the most important issue to me is the mental health of our students.  It's usually pretty easy to tell when something physically is wrong but not mentally or the emotional struggles that many of our youth are dealing with. I want to help ALL our student body feel and know that THEY BELONG HERE!! I think it's important to have parents on the school board to help ensure that all our children are being fairly represented and that their voices are being heard. I believe our school board needs to have members who have an open mind to learn, support all our students, as well as having good communication skills and a willingness to work together will help shape the future of our school district in a positive atmosphere for years to come.
I'm a natural leader and have over the years stepped in to help assist our community when opportunities arise. I have volunteered to chaperone school field trips, coached youth soccer, basketball and softball and have helped with numerous fundraisers. I was president of the St. Croix Tribal Head Start Policy Council for the past three years but stepped down this year to pursue the Siren School District School Board. 
My passion to support our community, our students and staff continues to grow and I look forward to the opportunity to serve our school district and be there to support the students and staff at our school.
I attended Siren School from Headstart through 12th grade.  I graduated from Siren High School and received my Associates Degree from Central Texas College.  I have two adult children and a seven-year-old.
After High School I spent 15 years in the Army, seven years with a consulting company in the twin cities and 15 years as an Insurance Agent in Siren where I am currently employed by Jensen-Sundquist Insurance.
I have previously served on the Siren Village Board and the Siren School Board.  I was previously on the School Board and took a year off to spend time with my youngest daughter and to spend more time working with my non-profit organization, The Burnett County Foster Closet.  I am running for the Board as I feel that there are many issues facing our District such as providing a well-rounded education to all of our students while maintaining fiscal responsibility to the taxpayers.  I believe the budget is, and will always be, the biggest issue for our District.  I believe I am a good candidate for the Board as I am willing to listen to concerns and look at all sides of an issue.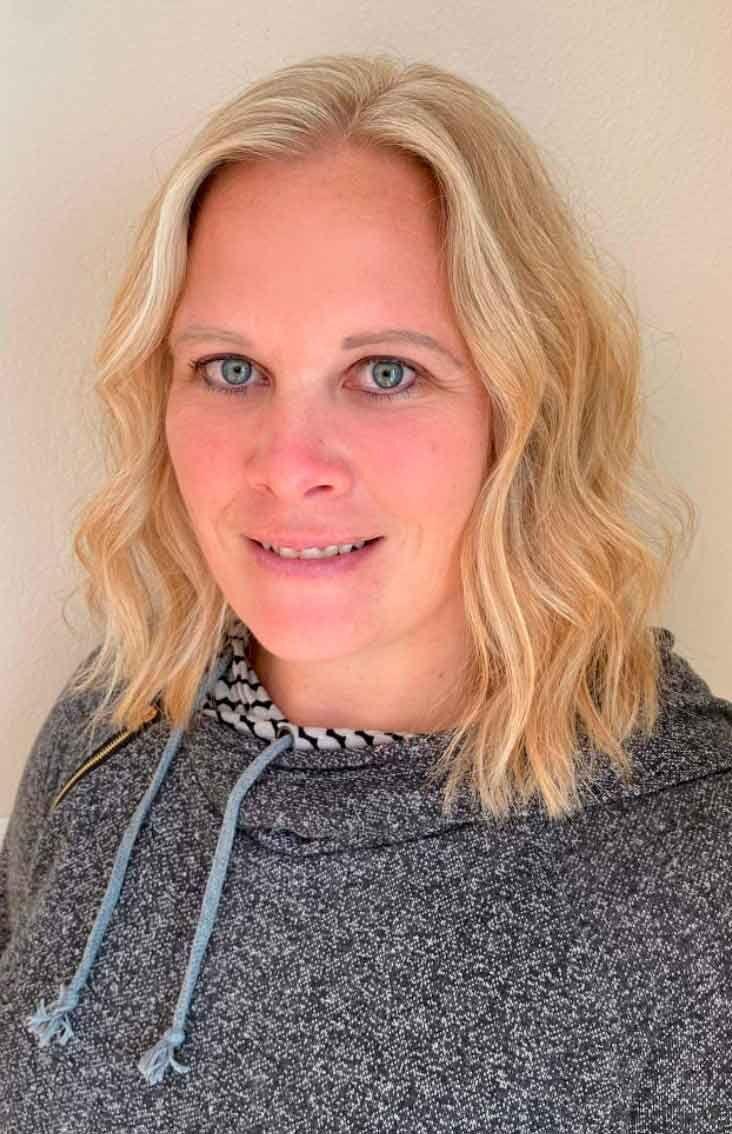 My name is Kelly Wiltrout. I am married to Jameson Wiltrout and we have three boys who all attend the Siren School District.
I grew up in Chippewa Falls and graduated from the Chippewa Falls Senior High school. After graduating I went to Chippewa Valley Technical College in Eau Claire. I graduated there with a degree in Early Childhood. After college I moved out East to be a nanny. After a few years of that I moved back to my hometown and worked as a preschool teacher. My husband got hired in Burnett County which is what brought me here around 15 years ago. I worked as a daycare teacher and then attended UW Superior for business. I ran my own daycare for a few years before the economy dropped. I then substituted at different schools in the area, including Siren. I currently work for a program called Healthy Families of Burnett County which is located at the Burnett County Family Resource Center in Siren. I have been employed there for the past six years. 
This is my first time running for School Board. I feel it is a good time for me since next school year I will have one child in high school, middle school, and elementary. My children have only attended the Siren School.
I am running for office because I have vested interest in the success of the Siren School District. I feel I can give value input to the board. I have always volunteered in my kids' classrooms and on field trips. A couple of years ago we had a house fire where we lost everything. The school was one of the first to step in and help out. They made sure all of my kids' needs were met and checked in on them. We have no other family in the area but, since then, we look at the school as family. 
The most important issue right now is Covid-19. People have all different feelings about this, but I think it is safe to say that we all want the kids to be healthy and safe. I feel this is a great way for me to be a good asset in helping the school and community stay safe. Sports and music are also a big part of my life, as all of my kids are involved in extracurricular activities through the school. Continuing to provide children in our community with these extra activities ensures their knowledge of teamwork and being a successful citizen.
I feel I would be a great addition to the school board as I will be there to represent the children and their families in all three stages of the school. I am involved in the school and the community and think that I could be a great support. I am open and easy to talk to where others could come to me with their issues to bring back to the school board for a decision. I have many resources that could help in different situations.
The Webster School District has five candidates running to fill the three open school board member chairs- Melanie Connor Johnson, Kim Johnson, John Jacobs, Wendy Larson and Brenda Rachner.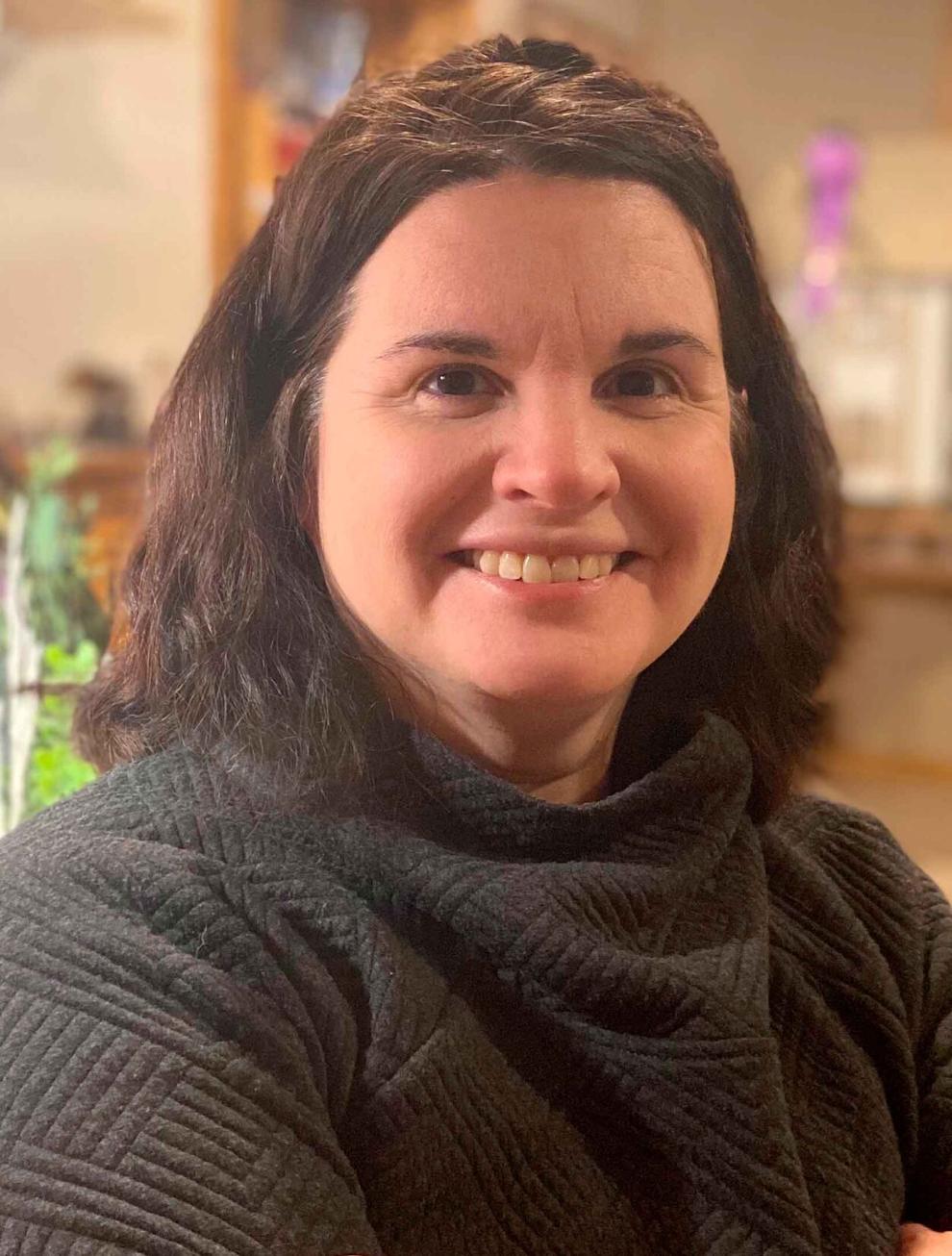 I grew up in Webster and I currently live in Sand Lake Township with my husband Dan and two children. Dan and myself are both Webster Alumni and my children are current Webster High School students.  
I attended the University of Minnesota – Twin Cities, where I earned a degree in Economics. I'm currently employed as the Grants Administrator for the St. Croix Chippewa Indians of Wisconsin.  I am the owner operator of my own business, and I serve as township treasurer.
One of the most important issues are the completion of the facility improvements referendum project.  As we enter the construction phase of the project, it is important that we continue to be good stewards of the trust and financial commitment of our residents though budget / timeline oversight and transparency.
Another important issue is recovering from the impact of COVID-19 for our students, families, staff and community.  We must address the needs of students, provide opportunities for credit recovery, adapt to changing safety protocols, increase access to mental health resources, all while staying flexible and responsive to the needs of our families and faculty as we catch up from 2020.
As a School Board Member, I have worked to represent the interests of Webster's families, students, staff members, and taxpayers.  I believe a School Board should represent the people, values and concerns of the community that elects them.  
I understand the challenges and amazing opportunities that living in the Webster School District provides.  I know how it feels to want the best for your children, and how many sacrifices you are willing to make to expand their potential.  I've been right there with you in the last year, in the homeschooling, the quarantines, the job uncertainty and the stress.  I saw how our school community worked together to support kids by; delivering lunches, zoom school, socially distant activities and virtual events.  Then, in the midst of a pandemic, we voted (many by absentee ballot) to support a school referendum that expands opportunities for students and ensures safe and modern facilities.  I'm overwhelmed by the dedication of our teachers and staff, the perseverance of our kids, and the commitment of our residents.  It would be my honor to continue to represent you on the school board.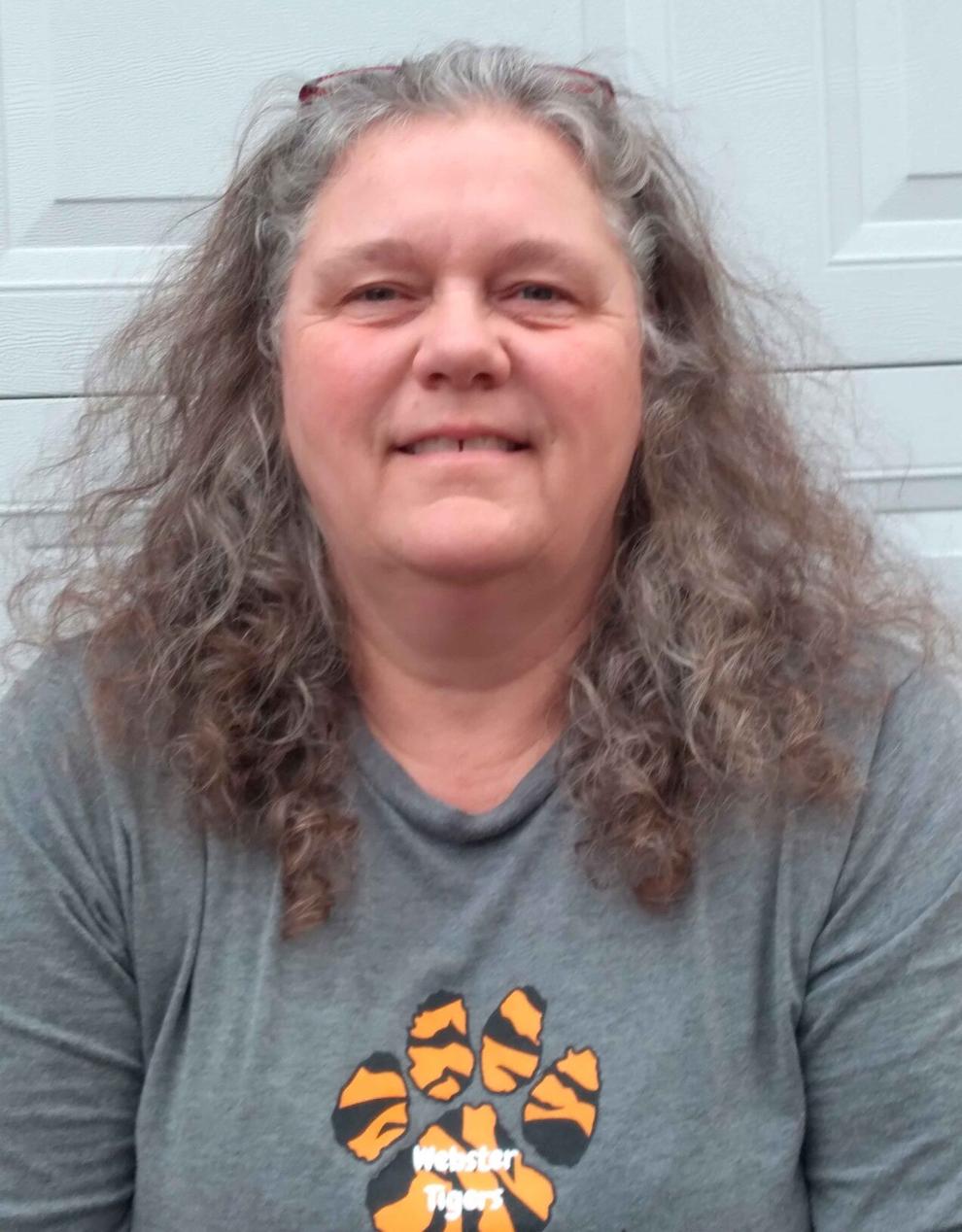 I'm originally from East Rochester Ohio and met my husband John while serving in the Air Force together. We moved to Webster 22 years ago when John retired after 21 years in the military.  We have had three daughters graduate from Webster and our youngest is in first grade. 
I have proudly served on the school board for 12 years and have been fortunate to build a rapport with the District Administration and the great staff, all of whom are dedicated to providing the best education and life tools possible for every student.  I am thankful our community supports and invests in our school programs as well as understands the excellent opportunity that exists for Webster graduates to possess the skills and knowledge to be highly successful. 
Important issues facing our district, the most obvious has been providing in-person instruction with teachers. Developing social skills with peers, asking questions, giving and receiving feedback while learning from others in a classroom setting is vital to their education and mental health. In turn, this helps reduce the worry, stress and anxieties for our families. Kudos to the staff at Webster, they've been going above and beyond with continuous cleaning and precautions in order to keep the classrooms safe for the health of our students and faculty, Thank you!!  
Along with the challenge of face-to-face instruction is our student's mental health. The district is actively looking to staff a Student Success Coordinator/Social Worker. As a board member I would advocate for this position to be permanent after CARES Act funding runs out.  We should also have an awareness of the curriculum that is being taught in our schools. In many classrooms across the nation American history is being diminished or even erased all together from the teachings, we need our kids to understand our past, both good and bad, so the undesirable events don't repeat themselves. 
I have worked with children and families in several different roles over the years. I know there are many challenges to raising children, especially at this particular time with the fallout from the past years' pandemic. Lack of resources, housing, childcare and transportation are just a few examples of some of the difficulties our families face.  
I was a Girl Scout leader for 12 years, owned a family daycare for 29 years, we have been a licensed foster home for the past 10 years and I currently work for Burnett County Family Resource Center as the Program Coordinator. I hope to continue to be a voice for our children and families.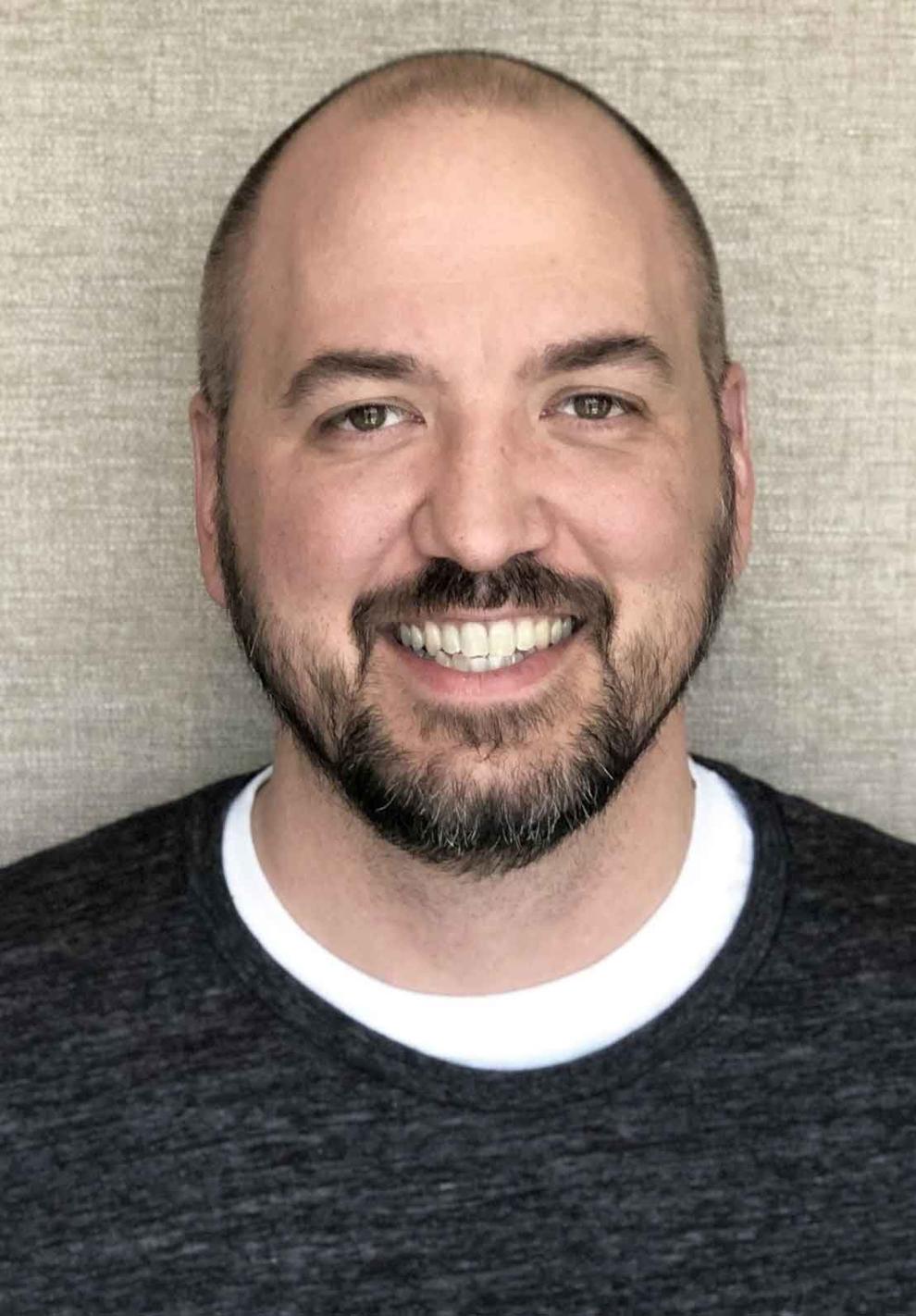 Education: United South Central in Wells, Minn. Obtained a bachelor's in K-12 Physical Education from Bethel University and a master's in Business Administration from the University of Phoenix. 
My wife Leah (Ingalls) Jacobs is a multi-generation graduate of Webster High School and we have five children. Growing up in a small town and now having lived in the Webster community for nearly 14 years our lives intersect with the school district in many ways including academics, extra-curriculars, friends, and family.
I am a results orientated leader with high integrity who has a passion for education and small-town values. Although I was not born and raised in Webster, after 14 years of living here my passion to serve our community continues to grow. My commitment to govern well is rooted in my personal experience working with boards in varying capacities. I understand the importance of engagement, communication, collaboration, and strong listening skills.  
Sine 2011, I have served as the Executive Director of the Wisconsin eSchool Network Inc. – An organization that brings digital learning offerings to more than 200 Wisconsin Schools and Districts. As part of this role, I have been involved in varying state and national efforts addressing many of the same educational challenges and opportunities our small community faces right here in Burnett County. A few notables include: WI State Superintendent Appointed ESSA Stakeholder Council Member, State Superintendent Appointed Charter School Advisory Member, Governors Round Table Biennial Education Budget Planning Participant, and Co-founder of the Wisconsin Digital Learning Collaborative.
I enjoy investing my time to further the sustainability and longevity of our small community. It is my hope that my leadership and experience will compliment an already strongly positioned district. I believe in student centered learning opportunities across all learning spectrums and grade levels. I would bring a supportive and strategic viewpoint to support balanced investments in policy, academic programming, facilities, personnel, and the community as we position Webster to continue delivering on the mission of preparing students to be college, career, and life ready.
Issues such as accessibility, accountability, declining enrollment in rural communities, equity, safety, educator burn out and teacher shortages along with many others are very important, but I prefer to pivot away from issues and instead address these tough topics through the lens of opportunity. The most exciting opportunity facing our education system right now is how we reflect on education today and how we envision and implement what education is moving forward. The children in our community deserve an education that inspires and motivates. An education where teachers are passionate and supported. An education that provides student centered learning. An education that elevates the importance of social and emotional learning. The opportunity to reignite passion around learning is here and now, decisions today will influence our systems for years to come.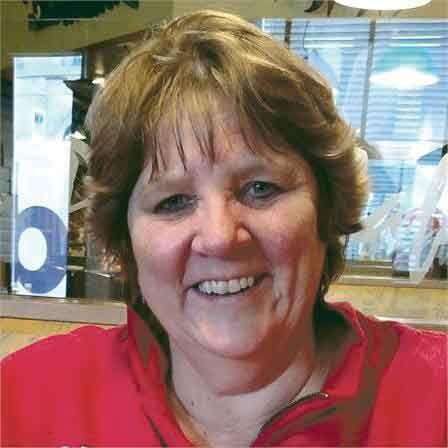 I graduated from Webster High in 1975 and then later went on to further my education at the University of Minnesota- Duluth, earning a degree in Computer Science while minoring in Business Administration.  I have over 25 years' experience in school finance, 20+ years of that as the District Accountant for the Webster School District.
It is hard to say what the two most important issues are facing the district.  Of course, there is declining enrollment, staff retention, COVID- 19, not to mention the common every day to day issues. Unfortunately, these will be on-going issues that need to be monitored continuously. 
Naturally being a finance person, my concerns tend to fall into the areas of budgeting and cost control.  Our district is unique due to the fact that we are what is known as a "land rich, economically poor" district.  This means we receive very little state aid, and the majority of the burden falls on our taxpayers.  The main reason we fall into this category is due to the number of vacation/second homes in our area, making us "land rich." I would like to work with the board to continue to minimize the burden on the taxpayers by making sure we are very careful at budgeting and spending within our means.
I take great pride in our district; I feel it is one of the best in our area.   I would like to use the knowledge I have obtained to help the board in making good, solid financial decisions by providing them an understanding of how school accounting works and how they are funded at the local, state and federal levels. It is a complex system and very confusing at times.  In addition, my knowledge of the district as a whole, it's staff, policies, history and past practices could be beneficial when making decisions that will affect the future of our students and staff at Webster.
Along with Village and School Board elections, there are also other municipal elections taking place within the county on April 6. Take a look below to see who is on the ballots and the write-ins for the other municipalities within the county:
Chairperson: Jeremy Gronski and write-in Tony Amato.
Supervisor: Tim Harmon, Jim Ulmaniec and write-in Julie Syring.
Chairman: Jessica Estridge.
Supervisor: Bryan Holter and Joshua Fornengo.
Supervisor: Lonny Pearson and Denis Somonsen.
Supervisor: Steve Dahlstrom and Garry Crosby Jr.
Supervisor: Scott Derocker, Lee Moyer and Dana Shultz.
Supervisor: Roger Larson and Nancy Growe.
Supervisor: Michael Tarnowski and Scott Lauder.
Treasurer: Karen Mangelsen.
Chairman: Steven Washkuhn.
Supervisor: Joe Peterson and Cory Jackson.
Treasurer: Stacy Gaffney.
Supervisor: Randy Strese and Patrick Taylor.
Clerk: Suzanna Eytcheson.
Treasurer: Brenda Mulroy.
Chairman: Wayne Larrabee.
Supervisor: Harm Weber and Timothy McIntyre.
Supervisor: Lee Huber and Tyler Odden.
Treasurer: Serena Frankhauser.
Supervisor: Robert Brede and Dave Olson.
Supervisor: Kenneth Pardun Jr., Carolyn Marquardt and Amy Bruss.
Treasurer: Melanie Connor Johnson.
Chairman: Jeffry McIntyre.
Supervisor: John Vanous and Deni Olson.
Chairman: Philip Stiemann.
Supervisor: Bert Lund Jr., Wayne Wiberg and Jim Hunter.
Treasurer: Val Lindquist.
Supervisor: Gerald Pardun and George Costello.
Chairman: Tony Zurawski and Ramona Moody.
Supervisor: Adam Lesak, Elisabeth King, Scott Doornink and Norman Peterson.
Supervisor: Wayne Burmeister and Mary Rivard.
Clerk: Miki Michelle Messer.
Treasurer: Jayne L. Schwartz.
Supervisor: Greg Main and John Kielkucki.
Treasurer: Wendy Purcell.
Supervisor: Mark Tyberg and Michael Swenson.
Treasurer: Roxanne Tucker.
Chairman: Joel Johnson and Ronald Burg.
Supervisor: Mike Chell, Gilbert Meyer and Gregory Palmquist.